'The Family That Preys' is a drama movie that revolves around Charlotte and Alice, two lifelong friends who have contrasting social backgrounds and multiple differences. However, when their families begin to indulge in secrets, scandals, and greed, the two women can't help but feel disarray. To counter this toxic environment, they embark on a cross-country trip in order to find peace and rebuild their bond. Helmed by Tyler Perry, the relatable yet strange stories of the family members in this 2008 film make one wonder if there is any truth to them. If you resonate with that thought, here's all you must know!
Is The Family That Preys a True Story?
No, 'The Family That Preys' is a work of fiction written by Tyler Perry himself, and it touches on themes of family, betrayal, and redemption. The cinematic piece portrays the impact that secrets and lies can have on families and how important it is for us to forgive and reconcile with people to sustain long-term relationships.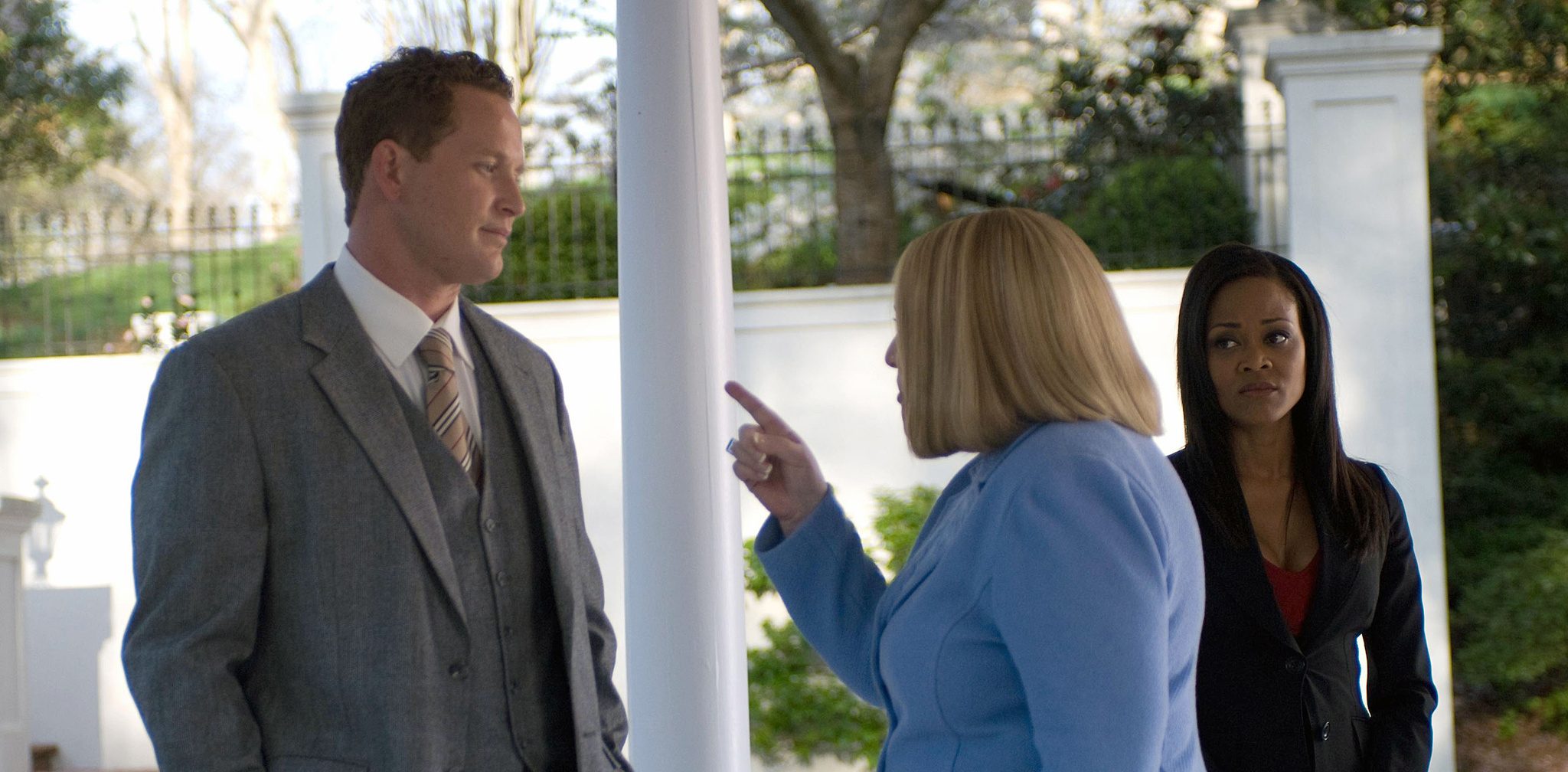 Moreover, it also highlights the reality of class differences and how the issue cannot be swept under a rug because its impact is quite real. It depicts the complex and multi-layered dynamics of a family, where every member has a unique role to play which shapes the role of the kin's overall identity. The film realistically shows the consequences of keeping your loved ones in the darkness and how quickly it can backfire.
In addition to that, it dives into infidelity and the way it reshapes and rearranges the relationships within a family. Most often, adultery is a challenging issue to overcome as it triggers feelings of betrayal, anger, and sadness and hinders one from opening their heart to communication and empathy.
In an interview, Sanaa Lathan, who essays the role of Andrea, spoke about Tyler's spontaneous process. She said, "Tyler's great. I love how he's constantly working on a scene, adding lines. You never know what the scene's going to turn out to be because he does it so many ways. He encourages improv and does lots of takes, so it was great. He's such a professional, and he has an amazing situation down in Atlanta with the studio and with the crew. Everyone is so professional, and they have a shorthand for working because they've been doing it together for a long time." She also put forth a crucial point of how the film is not trying to fight or resolve racism here, but other family problems such as relationships and infidelity.
In another interview, Tyler opened up about how the idea for his movie dawned on him. It all began when Tyler felt suffocated by his fame, and someone asked him if he was just living or existing. After that thought, he began penning down a script, and 'The Family That Preys' was born out of his uncanny feelings. He believed that his prior audience would be interested in the film, so he kept developing all the drama and relationships between the two main characters that he initially imagined.
Taraji Henson, who plays the character of Pam Evans, also shared what she thought about the sibling rivalry in the movie and drew a parallel with her real life. Pam revealed that she often felt her younger sister was spoiled, and even though there's always some rivalry on the surface level, there is nothing but love in their hearts for each other.
The actress also shared her experience of working with Tyler. She commented," You know what was really strange when I first got on the set, he would clear the set for rehearsals, and I would be standing there and he would ask me what I was waiting for, and I would remember, 'That's right. You are the director.' I was actually standing there waiting for the director to come in and yell, 'Action.' When he was acting, he wore a wig, and when he was directing, he had it off. It was a bit confusing, but I got used to it."
In conclusion, 'The Family That Preys' is a fictional movie that explores a plethora of themes, and everyone who watches it, has a unique takeaway of their own, depending on what characters or situation they relate to. However, one unanimous message in the film is to build a strong family unit, so each individual has a stable foundation that can further help them navigate the challenges of life.
Read More: Best Family Movies of All Time