Amazon Prime's 'The Lake' is a comedy series that revolves around Justin, a gay man who decides to return to reconnect with his estranged biological daughter, Billie, whom he gave up for adoption following a break-up with his long-term partner abroad. However, much to his surprise and dismay, when he discovers that his parents left the family cottage to his step-sister Maisy-May, his plans to spend some quality time with his daughter and make some new memories in the cottage go sideways.
Created by Julian Doucet, Amazon's first original Canadian scripted series features stellar onscreen performances from a talented cast comprising Jordan Gavaris, Julia Stiles, Madison Shamoun, Declan Whaley, and Carolyn Scott. The theme of reconciliation of parents and their children is not something unheard of in real life, so many of you are likely to pose the question — is 'The Lake' based on true events or not? Well, luckily for you, we have gathered all the necessary information about the same. So, let's explore it in detail, shall we?
Is The Lake a True Story?
Yes, 'The Lake' is somewhat based on a true story as the creator of the series, Julian Doucet, incorporated some of the chapters from his own life into the story of the Amazon Prime series. The bilingual screenwriter and playwright has been a part of the writing team of various shows, including 'Hudson & Rex,' 'Killjoys,' 'St-Nickel,' and 'Bomb Girls.' So, by combining his real-life experiences and skillful writing, Julian managed to come up with the plot of 'The Lake.'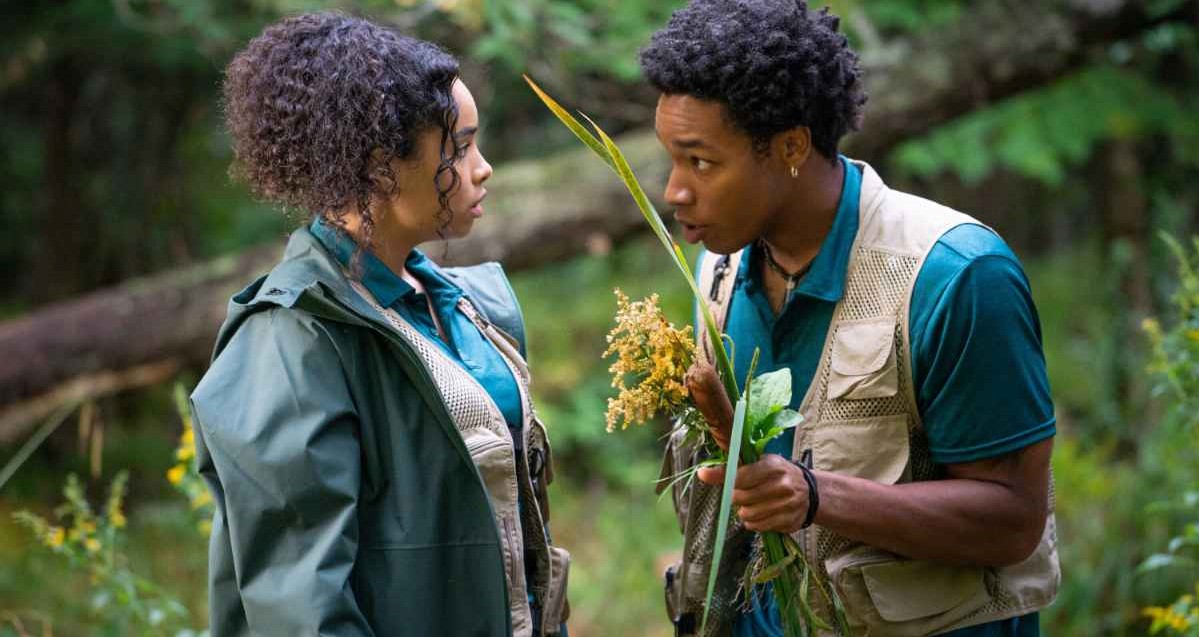 When the producers found the script of the comedy show and asked Julian to bring a few different pitches in front of them, he decided to choose the entry point that was loosely based on his experience of going on a holiday with his daughter. In a June 2022 interview with TV Goodness, Julian explained all of it in detail. He said, "When she was 16, I took her to Paris. Because I was just a jerk, like, 'I'm gonna be the first man to show you Paris.' We had a very specific dynamic, which I hadn't ever really seen on television before, other than maybe 'Gilmore Girls,' which was sort of adjacent."
Julian further stated, "And I thought, 'Well, what if I took elements, like the vibe and the dynamic of the two of us going on that first vacation together. What would that be like?' And then that was sort of my point of departure." However, before going ahead with it, he didn't fail to check with his daughter first. Since she is a big adoption advocate, to her, this was the perfect opportunity to normalize different kinds of families.
For Julian, the bit about cottages involves heartbreaks and blood feuds in real life. "It's your happiest memories, but (also mundane decisions on legacy and timesharing, like), 'Who does it go to? Who's allowed to change the drapes?'," he said. Furthermore, Julian added, "I always thought it was really, really funny. There was always an element on the lake that it's this place where you go to relax but (it's also) the most unbearable stress. And so that's how I came up with this idea of 'Succession' meets 'Wet, Hot American Summer.'"
Apart from the plot, a few characters in 'The Lake' are also seemingly quite realistic. For instance, actor Madison Shamoun (Billie) was asked if she resonated with her character in a personal way or not, in a June 2022 interview with Untitled. She revealed, "I did and I didn't. She is a bit like me in some ways, but she's also sort of based off another person I know." So, all in all, we can come to the conclusion that 'The Lake' might not entirely be based on true events, but there are some glimmers of reality sprinkled throughout the narrative.
Read More: Where Is Amazon Prime's The Lake Filmed?