'The Challenge' is one of the longest-running reality game shows on MTV as its debut season premiered on June 1, 1998. With various other monikers given to it from time to time, the series attaches a unique subtitle each season to aptly suit the particular year's format and theme. It has often featured alumni from other MTV and non-MTV shows who diligently try to beat each other in the competition that includes various extreme challenges.
The goal is to avoid elimination at all costs, and the winners of the final round take home a large cash prize. In popular opinion, Theresa Jones (née Gonzalez) is one of the top female competitors in the field of physical strength and endurance. Theresa first appeared on the 19th edition of the show, titled 'The Challenge: Fresh Meat II,' premiered on April 7, 2010. The star then continued to appear on other seasons like 'Rivals,' 'Rivals II,' 'Free Agents,' and 'Cutthroat.'
After her appearance on 'Battle of the Exes II,' she took a step back from the television industry to devote all of her time to her growing family, and this was half a decade ago. Now a happily married wife and mother of two adorable babies, Theresa made an impressive return to her MTV family with 'The Challenge: Double Agents.' Season 36 of the hit show aired on December 9, 2020. We got curious to know who has won the fan-favorite contestant's heart, so we dug further, and here's what we found!
Theresa Jones: Husband and Children
Theresa Marie Gonzalez connected with her now-husband, Tai-ler "T. J." Fitzgerald Jones, through Twitter. He is a professional American-Canadian football player and former Detroit Lions wide receiver. Currently playing as a free agent, TJ formed a deep bond with the gorgeous reality TV star during his rookie year that he spent off the field due to a nerve injury. The couple talked to each other for almost half a year before finally meeting in person.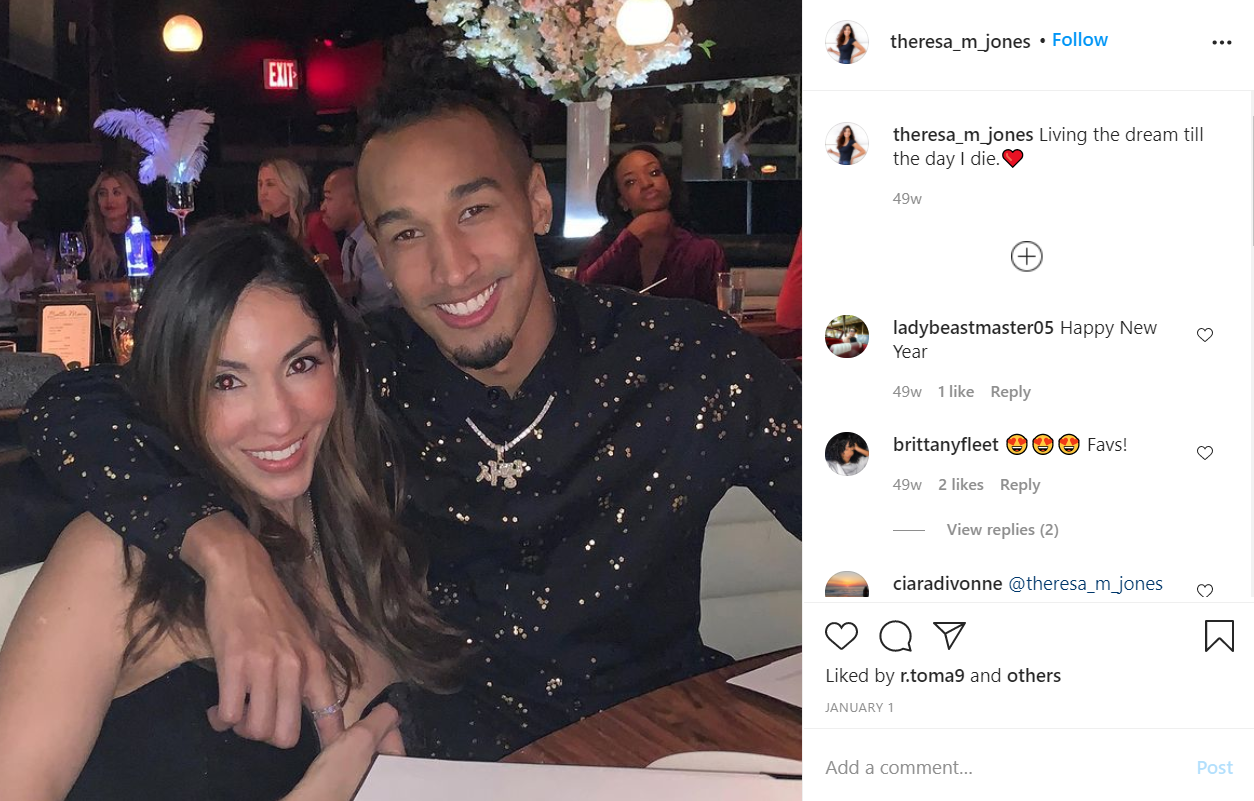 They instantly knew that what they had was for keeps, and within a year, Theresa became pregnant with his child. Theresa and TJ welcomed their first baby, an adorable daughter, Easton Kaia Jones, on December 5, 2015. Theresa often gushes about how her husband fell hard and fast in love with their baby-girl within seconds of seeing her face.
…& just like that, our first family trick or treat.🎃👨‍👩‍👧💚 #Halloween2017 pic.twitter.com/j4rP3Hx4dw

— Theresa Jones (@theresa_m_jones) November 1, 2017
In her candid conversations, the proud momma also mentioned that even little Easton was enamored with her father and loved to sleep on his chest. Theresa and TJ relished each second of parenthood before deciding to tie the knot in July 2018. Both made up their minds to have an intimate wedding attended by only family and the closest of their friends on the terrace at St. Regis Atlanta, US. They had their second child, Maddox Jayden Jones, on April 5, 2019.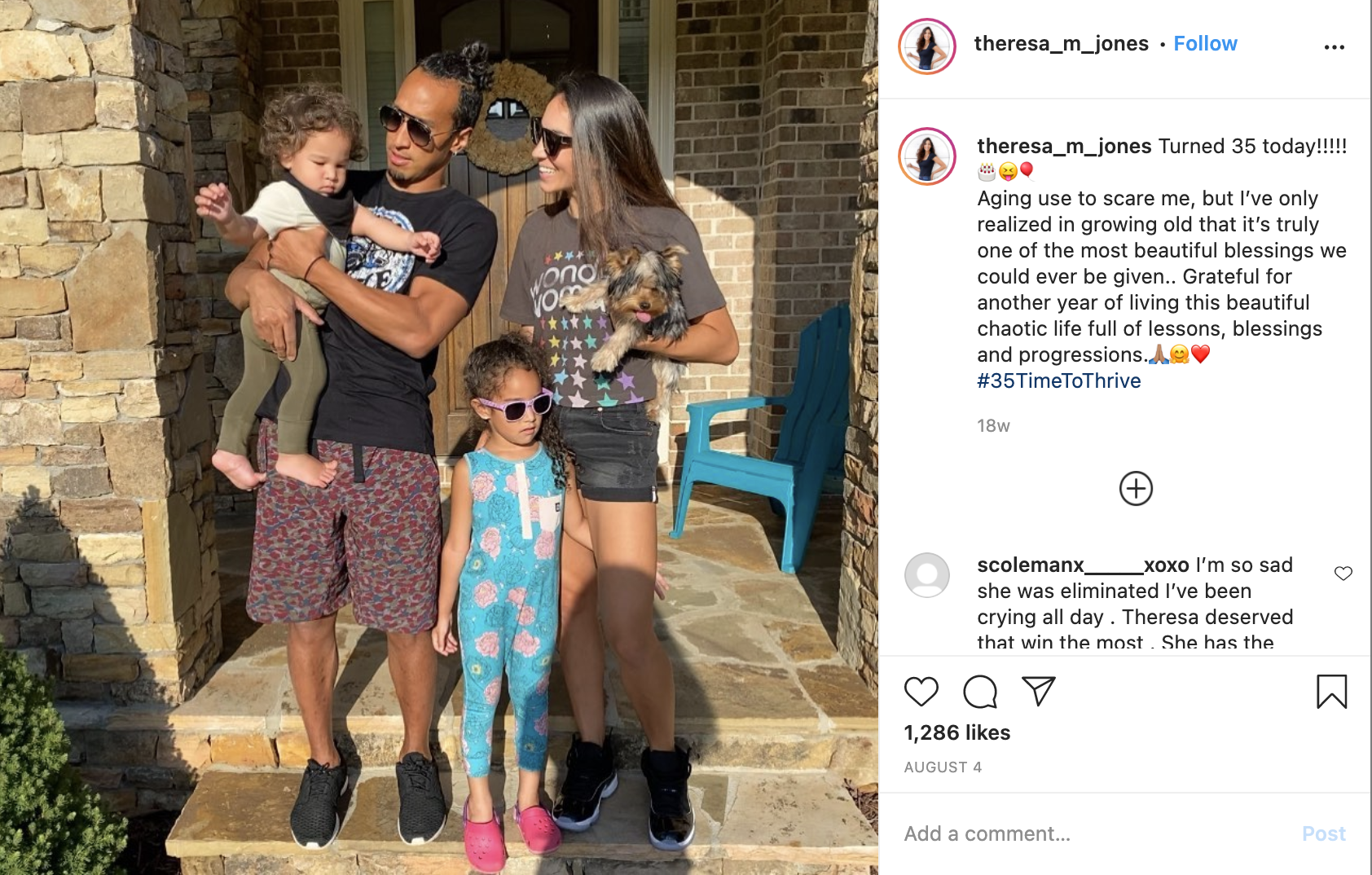 Read More: Is Lio Rush Married? Does He Have Children?