Written and directed by Amma Asante, 'Where Hands Touch' is a 2018 romantic war drama movie set in 1944 Nazi Germany that follows a 15-year-old girl named Leyna. Being the daughter of a white German mother and a black African father, Leyla constantly lives in fear due to the color of her skin in the war-stricken Nazi nation. However, when she meets Lutz, a young member of the Hitler Youth and son of a highly ranked SS officer, the two are brought together by love in a place torn apart by war. Leyla and Lutz fall head over heels for one another in a short period of time, knowing very well that they are putting their lives at risk by doing so.
Apart from love, they also connect with each other through the realization of the horrible acts of discrimination and war being committed because of the fascist government. History is proof of the fact that Nazism and fascism dictated Germany and its people for a decade or so between the 1930s and 1940s. The portrayal of the horrific part of history seems very authentic in the movie, along with the themes of discrimination and fascism, which are reasons enough for many of you to wonder if 'Where Hands Touch' has anything to do with reality. Well, let's explore the same and find out more about it, shall we?
Is Where Hands Touch a True Story?
'Where Hands Touch' is partly based on a true story. While the setting and events of the narrative are true-to-life, the characters are fictional and products of Amma Asante's figment of imagination. To put it clearly, the story is not based on a specific tale but inspired by actual events surrounding the historical case of "Rhineland bastards," a racist derogatory term used to refer to hundreds of mixed-race children who were fathered by African military personnel in the Occupied Rhineland after World War I.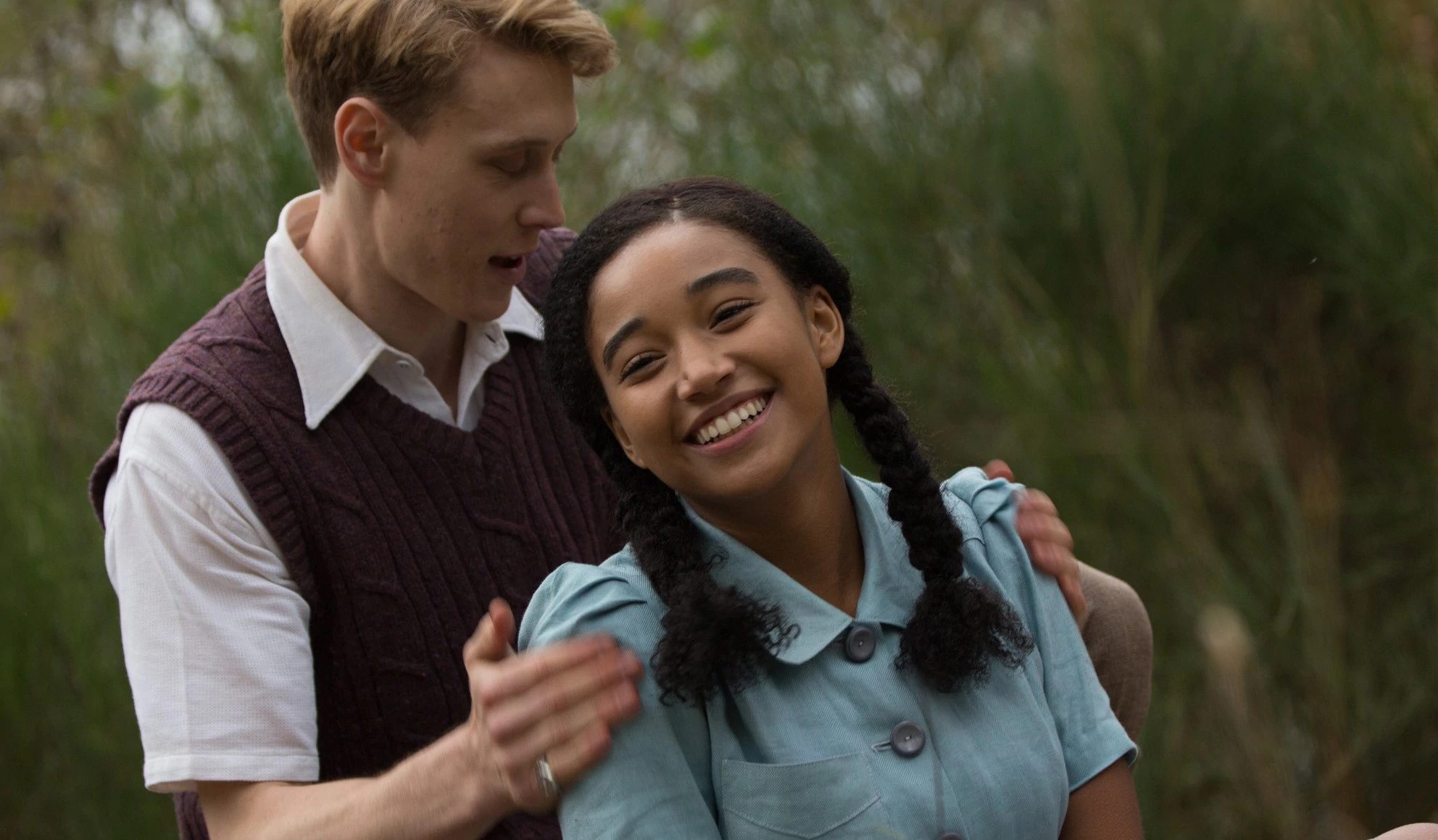 Although this group of people reportedly didn't face the level of oppression that Jews faced in Nazi Germany, they were sterilized and endured a significant amount of racist harassment regularly. In September 2018, the director and writer Amma Asante sat down with Seventh Row and had a conversation about several aspects of the controversial movie, including its conception and inspiration. She stated, "When my producer told me about the existence of these black children in Nazi Germany, I was really quite shocked that I didn't know about them."
Asante added, "It suddenly dawned on me that there were all these histories of other black people like me in Europe that I didn't know about… When I finished making my first film, 'A Way of Life,' I started to become obsessed with finding out more about black people in Europe prior to the '60s. In my Googling, this phrase kept coming up: 'Rhineland bastards'. After a while, it dawned on me that this term was referring to children that were born, between the wars in Germany, of white German mothers and black African soldiers from the French colonies. It kind of blew my mind."
She further explained, "…Then it was a question of how I'm going to learn enough about this world in order to write a script and portray it on screen. It was a long period of research. Understanding every detail of what the world was like for three groups of people: Jewish people, Germans who were white and lived working class lives, and children of color." Though it isn't possible to portray the dynamics of being a person of color in Nazi Germany while having a white family and a boyfriend from Hitler's camp, the director attempted to do so by casting attention to the subject of love and its complexities in such a time.
All in all, while 'Where Hands Touch' doesn't involve a true story about a particular incident or a person from history like many other period dramas, it successfully manages to give the viewers a glimpse into the circumstances of Nazi Germany. Thanks to Asante's determined research and drive, she was able to tell a realistic yet fictional story set in a very true setting.
Read More: Best Nazi Movies of All Time