Hosted by Kim Wolfe, HGTV's 'Why The Heck Did I Buy This House?' is a home improvement series meant for those who have always dreamt of having the house of their dreams. While some properties can often seem like they are meant to be a part of your life, it is not unknown that homeowners start regretting their choice after the deal is completed.
Fortunately, in this show, Kim, joined by husband Bryan Wolfe, is on a mission to help such people and transform their current houses into the home of their dreams. While the show is certainly satisfying, it does make one wonder just how much of the series is actually real. If you are curious about the same, worry not because we have your back!
Is Why the Heck Did I Buy This House Scripted?
No, we do not believe that 'Why the Heck Did I Buy This House?' is scripted. The show is hosted by Kim Wolfe, who is well-known for winning the 24th season of CBS' 'Survivor,' titled 'Survivor: One World.' Though she shot to fame through her survival series victory, the reality TV star is a designer and renovator by profession and utilizes her skills in the HGTV series. Many have lauded her work, and the whole project seems to have a personal connection to her.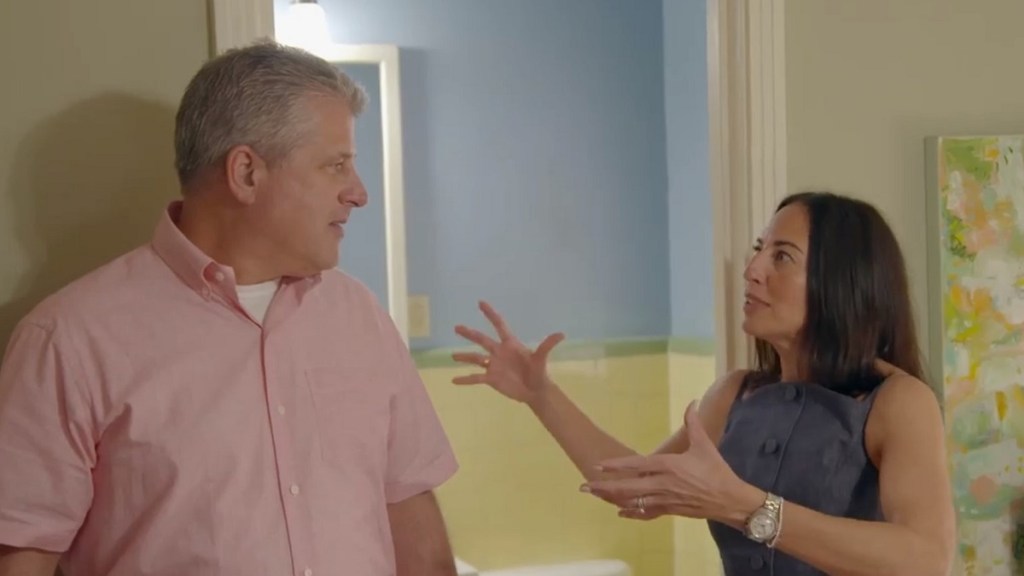 As it turns out, the motivation behind Kim participating in such a venture might be based on her own personal troubles. After winning 'Survivor' season 24, she apparently decided to use her million-dollar prize to buy a fixer-upper in San Antonio, Texas, specifically the Mote Vista neighborhood. However, what she and her husband, Bryan Wolfe, had seemingly thought to be a smooth transition was anything but, and the two learned many lessons along the way as they tried to make their own dream home.
Learning her lessons from her own past, Kim helps many people across the city of San Antonio as they hope to alter some of the undesirable parts of their current homes. The renovations and changes can range from minor to major ones and often depend on the owners' vision and the creativity of the show's design team. Needless to say, the results rarely fail to amaze everyone and certainly fill even the viewers at their homes with warmth.
One of the biggest reasons behind the show's popularity is the highly relatable premise. Afterall, most homeowners cannot help but wonder about at least one part of their home that they would like to change. The transformations in the show provide audience members with enough encouragement and an idea of what can be done to achieve their own goals in regard to their homes. Whether it's an empty space begging to be used or a crowded space in dire need of being expanded, there is nothing that the HGTV show's team cannot tackle under Kim Wolfe's leadership.
Overall, we think that the events in 'Why the Heck Did I Buy This House?' are indeed genuine as they tackle real-life problems that many in public can easily empathize with. Additionally, most of Kim's clients are real-life people, adding even more legitimacy to the series. While some of the transformations may seem too good to be true, one must not forget that such as the advantages of hiring a professional designer and renovator.
Read More: Where is Why the Heck Did I Buy This House Filmed?