Netflix's 'Sugar Rush: The Baking Point,' AKA 'Pasteleros Contra el Tiempo,' is a Mexican baking show that is part of the highly popular 'Sugar Rush' franchise. In this competition, teams of two have to compete against each other in multiple rounds and race against the clock in order to prove which team is the most efficient and talented. Season 1's Israel Vázquez and Iván Zavala certainly gave it all and secured a spot in the top 2. Naturally, people are curious about where this dynamic duo is these days, and we are here to explore the same!
Israel and Iván's Sugar Rush: The Baking Point Journey
Israel and Iván are college friends who entered the baking competition with hopes of winning the grand prize of one million pesos. The two started off great by dominating the first round of Day 1 via their time management and baking skills. However, Day 2 was not so good for them as they landed up in the bottom 2 of the second challenge, though they were able to escape elimination. The third day was a mixture of highs and lows for these college friends as they won the first round but were once again in the bottom 2 of the second task.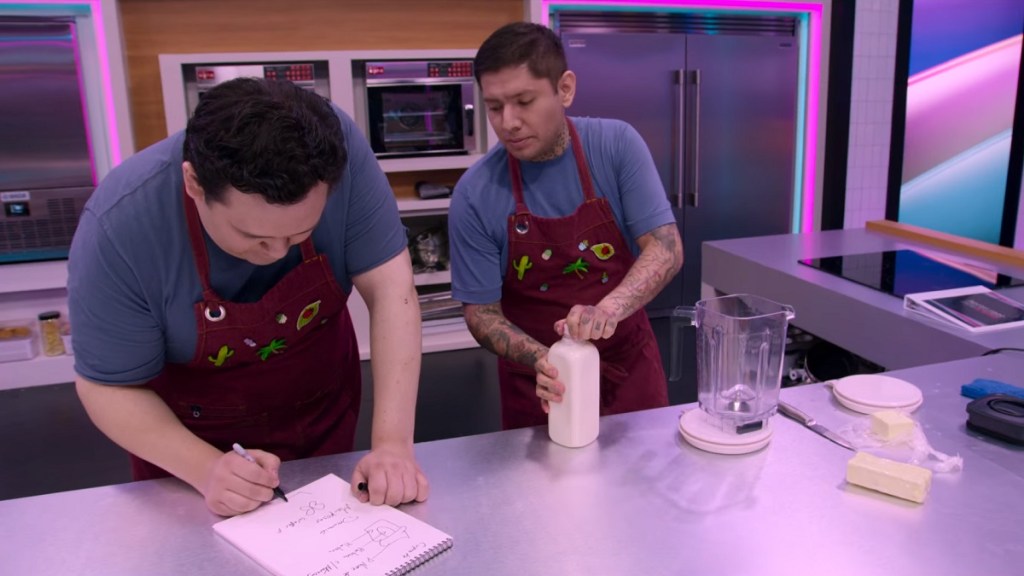 After navigating various twists and turns, Israel and Iván became a part of the semi-finals and were ready to give their all. Thanks to their efforts, the duo dominated the second round, in which they had to make a cake that looked like a piñata and would also spill out candies when someone cut into it. Their aesthetic choices and taste profile helped them a whole extra hour to use in the finals, in which they had now assured a place.
Entering the finals, Israel and Iván were up against two extremely talented teams who had also performed phenomenally throughout the competition. While they did not win the first round of the day, they were able to secure a place in the top 2. For the final challenge, they were up against Ruth Cabeza and Rubí Esparza and had to make a cake inspired by Mexican art. While the two had elaborate plans, their execution left some wanting more. Unfortunately, their creation was not enough to beat their competition, as they were declared runner-ups in the first season of the Netflix show.
Where Are Israel and Iván Now?
Presently, Israel works as a Pastry Chef for Coucou Cakes, a Pastry Boutique he established himself. The company also provides classes to aspiring bakers under the banner of Coucou Pastry School. Additionally, Israel serves as a Professional Pastry Consultant and enjoys creating designer pastries and cakes. As for his personal life, the reality TV star is in a happy relationship with Natalia Gasca, and the two are pretty open about their affection and appreciation for each other.
Meanwhile, Iván is also thriving as a culinary expert who specializes in gourmet baking. He not only shares different recipes with his followers every week but also teaches others about the world of baking. His realistic and mouthwatering creations have helped him gain immense popularity on Instagram if his more than 36 thousand followers are anything to go by. We wish both Israel and Iván the best in their lives and hope to see more of their work in the near future.
Read More: Ruth and Rubí: Where Are Sugar Rush: The Baking Point Winners Now?