Jacob Barnett was just a child when his parents, Michael and Kristine Barnett, decided to adopt Natalia Grace, a six-year-old Ukrainian native. However, shortly after she entered their lives, she began portraying a violent streak that risked the family's lives. Investigation Discovery's 'The Curious Case of Natalia Grace' chronicles how the Barnetts' felt threatened by Natalia and even showcases Jacob's relationship with his adopted sister. Well, if you are interested in the details, let's jump in and find out where he is at present, shall we?
Who is Jacob Barnett?
Although Jacob Barnett describes himself as Natalia's adoptive brother, he claimed that their relationship wasn't that deep, to begin with. Jacob, Michael and Kristine's eldest biological son came into this world in 1998 and was in his pre-teens when she entered the family. Naturally, he and his siblings were overjoyed to find a new playmate, and they happily welcomed her into the family.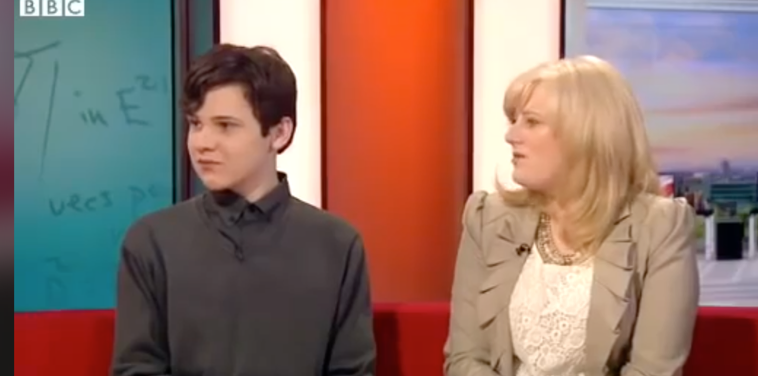 Reports mention that while Jacob was diagnosed with moderate to severe autism when he was just two, his IQ was measured to be 170. Hence, determined not to let his brilliant brain go to waste, Michael and Kristine homeschooled their eldest son until he joined Indiana University as a graduate student at ten. Since then, Jacob never looked back and gained popularity as one of his class's youngest and best students. Even his professors sang his praises, and the young man decided to pursue mathematics as a career.
Shortly after Natalia entered the Barnett household, she became close to Jacob and often asked to sit beside him. Even though Michael and Kristine initially brushed off her advances as natural, they realized her sinister motives when she allegedly tried to throw the 11-year-old out of a car window. Moreover, a few days later, the Barnetts woke up to find Natalia reportedly standing near the edge of their bed with a knife in her hands.
Once Michael and Kristine doubted the girl's young age, they approached a court and had the judge look at her birth certificate. Subsequently, the court decided to classify Natalia as an adult and changed her birth date from 2003 to 1989, which technically turned her into an adult. Unsurprisingly, realizing there was a way out, Michael and Kristine shifted her to an apartment in Westfield, Indiana, forcing her to live by herself, even though she had a condition called spondyloepiphyseal dysplasia congenita.
However, by the time the lease on the Westfield apartment expired, Jacob had gotten an opportunity to pursue his Master's Degree at the Perimeter Institute for Theoretical Physics in Waterloo, Ontario, Canada, and the entire family decided to leave the United States for good. Yet, instead of taking Natalia with them, they made her stay back in an apartment in Lafayette.
Where is Jacob Barnett Now?
Eventually, Natalia's neighbors in Lafayette complained about the incident to child protection services. After a thorough investigation, Michael and Kristine Barnett were charged with several counts of child neglect. On the other hand, she came forward to testify against her former foster parents and insisted that they kicked her out of their house, even though she wanted to stay.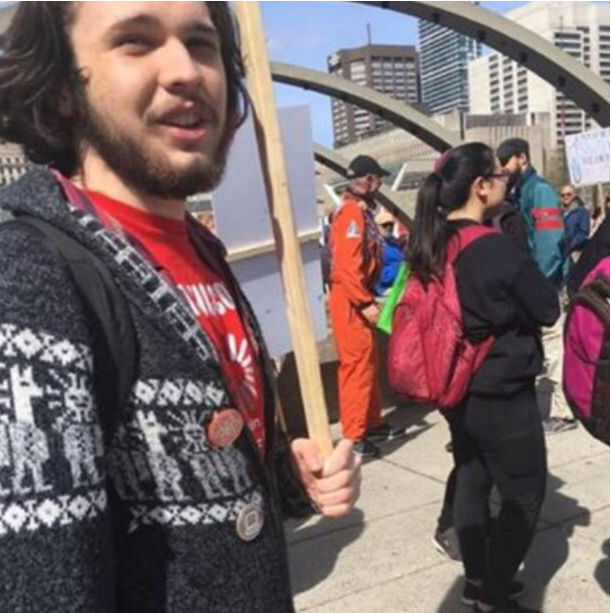 Unfortunately, Jacob could not attend his father's 2022 trial while pursuing a doctorate in Canada. In fact, reports mention that he still resides in Canada and is enrolled as a student at the Perimeter Institute for Theoretical Physics in Waterloo, Ontario. Nevertheless, Jacob maintains close relationships with his parents, but he mentioned that he has not been in contact with Natalia for years. With him working hard for a successful career, we wish him the best for the future.
Read More: Anna Gava: Where is Natalia's Alleged Birth Mother Now?