When Brandy Stevens-Rosine went missing from Crawford County, Pennsylvania, on May 17, 2012, under strange circumstances, the police believed it to be another typical missing person case. However, a few days later, authorities came across Brandy's horribly mutilated body in a shallow grave, triggering a homicide investigation. So, with Hulu's 'How I Caught My Killer: It's Just Unfathomable' delving into this matter, let's find out more about her killers, ex-girlfriend Jade Olmstead and her new partner Ashley Barber. Well, let's delve into the details and find out where Jade and Ashley are at present, shall we?
Where Is Jade Olmstead Now?
A native of Baltimore, eighteen-year-old Jade Olmstead, was dating twenty-year-old Brandy Stevens-Rosine shortly before the latter's murder. Although they seemed pretty happy initially, things soon turned south, as Brandy was a brilliant student concerned with her future, while Jade liked to laze around and live one day at a time. Still, Brandy invited her then-girlfriend to live together, even with the distance growing between the couple. However, the relationship was on the decline, and the show mentioned that Jade took an iPod and $300 from her then-girlfriend before leaving her and moving to Baltimore. Interestingly, people who knew Brandy stated that the 20-year-old remained pretty dedicated to her ex even after parting ways and would never hesitate before helping or running errands for her. Still, the former couple's mutual friends saw nothing harmful in such a relationship as they believed Jade and Brandy had decided to remain friends.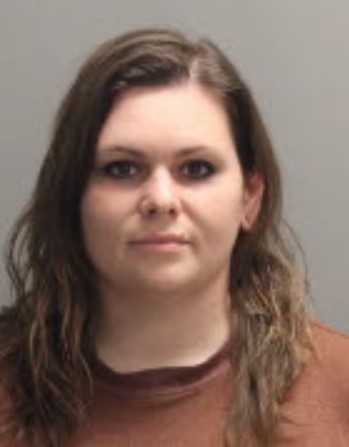 Eventually, Jade moved on from Brandy and began a relationship with Wayne Township, Pennsylvania, resident Ashley Barber. The couple moved into Ashley's parent's house, and although Brandy knew about such a development, she refused to break all contact with her ex. Hence, when Jade asked her to drive 75 miles to the house in Wayne Township on May 17, 2012, Brandy found no reason to deny the request, not knowing that it would lead to her death. Incidentally, once the 20-year-old realized the house was deep in the woods, she even texted a friend claiming she was nervous. However, that was the last anyone ever heard from the Beaver Township, Ohio, native as she disappeared soon after, and her deceased body was located in a shallow grave in Cochranton, Pennsylvania, on May 23.
Since Brandy's friend knew where she was going, and the shallow grave was just minutes away from the house Jade and Ashley were residing in, it did not take long for authorities to put two and two together before arresting the couple for the crime. Besides, while carrying out a search for the house, cops even found a diary in which Jade had boasted about the crime and mentioned how she believed they would never be caught. Once in police custody, the suspect confessed to the murder and stated that she had punched Brandy before hitting her on the head with a shovel repeatedly. The pair then bashed Brandy against a tree stump, and Jade was about to bury her ex alive when Ashley intervened to smash her face with a stone and pour water into her nose and mouth. The confession was enough for authorities to offer Jade a plea deal, and once in court, the eighteen-year-old pled guilty to a count each of criminal homicide, conspiracy, and tampering with physical evidence, which netted her a life sentence without the possibility of parole in 2013. She is presently incarcerated at SCI Cambridge Springs in Cambridge Springs, Pennsylvania.
Where Is Ashley Barber Now?
Ashley Barber met Jade Olmstead after the latter had broken up with Brandy Stevens-Rosine, and it did not take long for the two to get comfortable with each other. Hence, within no time, Ashley invited Jade to move into her parent's house, and the latter immediately accepted. However, once Ashley realized that Jade was still in contact with Brandy and the two had a budding friendship, she was filled with jealousy. Hence, desperate to take charge of the situation, she spoke to Jade about the issue, and together, the couple decided to murder Brandy in cold blood.
Once Brandy arrived at Jade and Ashley's house on May 12, 2012, the pair took the 20-year-old into the woods, claiming they had something to show her. However, once they were out of public reach, Ashley and Jade began hitting Brandy before shoving a cap inside her mouth. Ashley then tried to strangle the Ohio native while Jade hit her on the head with the shovel. Later, Ashley even mentioned that Brandy had asked for mercy several times, but they continued the assault and bashed the 20-year-old against a tree stump before smashing her face with a rock and pouring water into her nose and mouth. According to Ashley, they had to ensure that Brandy was dead, as the former feared being buried alive.
After Jade and Ashley's arrest, the police thoroughly searched the couple's house and found a note where Ashley had talked about wanting to kill others. Besides, she had even written a chilling note to Brandy's mother, where she confessed to killing her child. Nevertheless, Ashley initially pled not guilty when produced in court and opted for a jury trial. However, once she learned that Jade had confessed, she changed her plea to guilty and was sentenced to life in prison without parole in 2013. Currently, she remains behind bars at the State Correctional Institution – Muncy in Clinton Township, Pennsylvania.
Read More: Where is Brandy Stevens-Rosine's Mom Carrie Rosine Now?