When James Worley was convicted of the murder of Sierah Joughin, there appeared to be no apparent link between the two. The police struggled to discern the motive behind the crime. It was only as additional evidence came to the forefront and new facts were uncovered that a discernible pattern began to emerge. ABC's '20/20: She Was Almost Home' explores the story of James Worley and showcases a meticulous scrutiny of his behavior. If you are interested in gaining a deeper understanding of the extent of his crimes and the underlying motivations, we have compiled the details for you.
Who is James Worley?
James Dean Worley led a somewhat transient life, engaging in various odd jobs over the years. He worked as a farmer in Delta and was also involved in the ground crew for numerous county fairs. Originally hailing from Tacoma, Washington, where he was born on April 8, 1959, he had completed his high school education at Evergreen High School in Metamora, Ohio. Worley was known to be a slow student, and he began using marijuana at the age of 14. In 1990, James Worley attacked Robin Gardner as she was riding her bike back to her home in Whitehouse, Ohio. He intentionally crashed his truck into her bicycle, trapping her.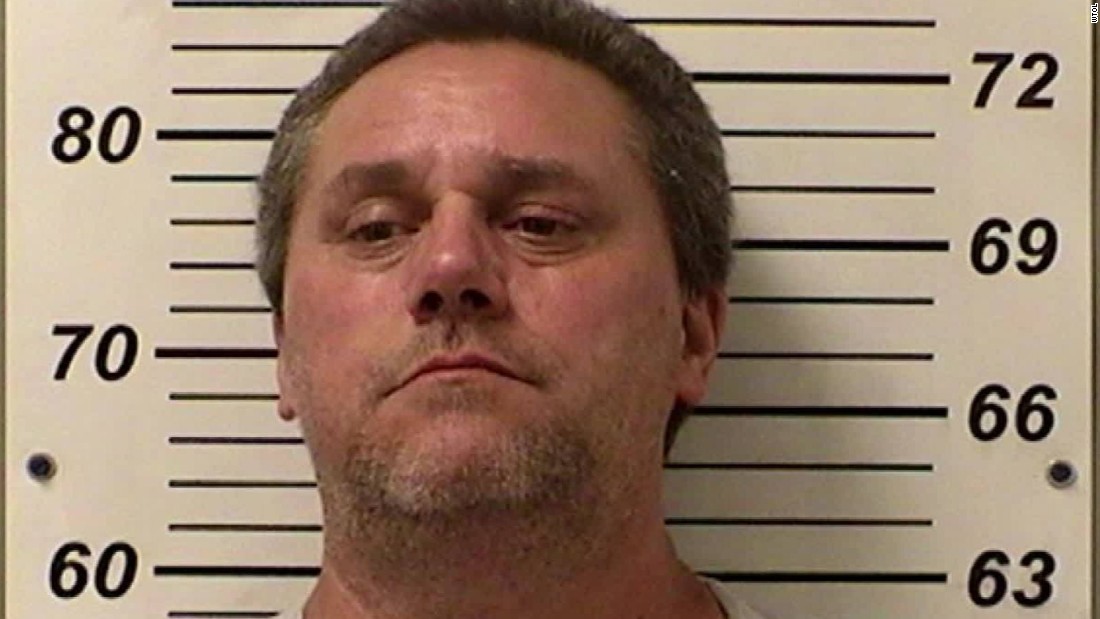 Subsequently, he exited his vehicle, struck her on the head, and went so far as to handcuff her, all the while threatening her life. Fortunately, the ongoing struggle caught the attention of a passing motorist who stopped to intervene. Gardner managed to free herself from her restraints and fled the scene. As a result of this incident, Worley was apprehended, and he ultimately received a sentence of 4 to 10 years in prison on charges of abduction. However, he later filed a petition for early release and was discharged after serving only three years behind bars.
In 2000, Worley faced another arrest, this time on charges related to drugs and weapons. Despite this, he successfully secured an early release in 2002 after petitioning for his freedom. Following that, he established a small business and obtained a license as a trailer transporter. By July 2016, Worley had been residing on a farm located near Delta, Ohio. The day of July 19, 2016, marked the disappearance of 20-year-old Sierah Joughin, as reported by her concerned mother. Joughin had been returning from her boyfriend's house to her residence in Metamora, Ohio. While her boyfriend had accompanied her part of the way on his motorbike, the two had separated near County Road 6.
Subsequently, as the police began their investigation, they found Sierah's bicycle in a cornfield, which was just 2 miles from Worley's home, and some signs of struggle were also evident. In addition to discovering her bicycle, the police came across items near the cornfield that did not belong to Sierah Joughin. These included a pair of men's sunglasses, a screwdriver, and a box of automotive fuses. A motorbike rider who passed by the area also spotted a helmet with a partially bloody handprint on it, which he promptly handed over to the authorities. Given the proximity of James Worley's property to the location and the suspicious findings, the police decided to question him.
When asked about the incident, Worley denied having witnessed anything unusual. He explained that he had recently crashed his motorbike in the same area a few days prior and went on to list the items the police had recovered from the area. However, his statement that he "didn't steal anything or kill anyone," even though he had noticeable scratches on his arm and a bruise on his leg, raised the police's suspicions. The police executed a search warrant on his property, and during their search, the police found a hidden room resembling a makeshift dungeon concealed behind hay bales.
Inside, they encountered a secured freezer with blood on it, although the blood's source remained unconfirmed. The room held various items of concern, including several pairs of female panties, journals, maps, and a "nanny cam" surveillance device. The most compelling evidence they uncovered was a piece of duct tape with both Worley's and Sierah's DNA. Her DNA was also identified on an inflatable mattress. In addition to these findings, blood marks were observed on his motorcycle. Inside his truck, the police discovered "zip-tie" restraints and a ski mask.
Worley's phone records showed that he had been in the same area where Sierah had disappeared for about two hours. On July 22, 2016, James Worley was apprehended and arrested on charges of abduction. However, on that same day, in the evening, Sierah's remains were found in a shallow grave in a field along County Road 7 in Delta. As per reports, her body had been hogtied, and the coroner's report later concluded that she had died from asphyxiation after a large plastic bag was held tightly around her head. There was no evidence to suggest that she had been subjected to sexual assault. As a result of this development, Worley's charges were upgraded to include aggravated murder.
Where is James Worley Now?
On August 16, 2016, James Worley was indicted on nineteen counts, including aggravated murder, kidnapping, felonious assault, abduction, tampering with evidence, and abuse of a corpse. He was detained without the possibility of bail. Upon his indictment, Worley entered a plea of not guilty, setting the stage for his trial, which commenced in March 2018 and lasted for two weeks. During the trial, the prosecution alleged that Worley had encountered Sierah on the road, struck her with his helmet, and subsequently waited until nightfall. Worley then returned to his home on his motorbike, came back with his truck, took Sierah to his barn, and subjected her to torture that ultimately led to her death.
As per reports, Worley then buried her in the shallow grave. Along with the DNA evidence the authorities had gathered, Worley's search history was also shown in the court; it included searches for terms like "hogtied teen", "rape", "stranded," and "helpless." In their defense, Worley's legal team asserted that the items gathered from his barn were intended for a pornography studio he had supposedly been planning to open, challenging the prosecution's interpretation of the evidence. They maintained Worley's claim that his motorcycle had been non-functional, explaining the presence of his belongings near the location of Sierah's disappearance.
Additionally, the defense contested the concentration of Worley's DNA discovered on the helmet recovered by the motorist, raising questions about the accuracy and reliability of the DNA evidence presented by the prosecution. On March 28, 2018, the jury reached a verdict, finding James Worley guilty of seventeen of the original nineteen charges, including the charge of aggravated murder. As a result of this verdict, he was sentenced to death. Additionally, Worley received additional sentences of 11 years for kidnapping, eight years for felonious assault, 11 months for possessing criminal tools, and 36 months each for tampering with evidence and having weapons under disability.
The property in Delta that belonged to Worley was awarded to Joughin's estate, and her family chose to have the barn area demolished as part of their efforts to move forward. A monetary settlement of $3.6 million was also reached; however, Joughin's family agreed not to execute the judgment unless Worley were to receive a significant amount of money under extraordinary circumstances. James Worley, now 64, has been on death row at the Chillicothe Correctional Institution. Despite several delays due to appeals, which were ultimately denied by the court, an execution date of May 20, 2025, has been scheduled for him.
Read More: Sierah Joughin Murder: How Did She Die? Who Killed Her?