Netflix's 'Is It Cake?' is an exciting competitive baking show with bakers making ultra-realistic cakes to fool the judges. As the challenges get increasingly difficult with each stage, the judges are expected to guess the actual cake from decoys at the end of every episode. Naturally, a correct guess puts the respective baker in danger of elimination as they fight for a massive prize pool of $75,000. Season 2 of 'Is It Cake' introduced us to several interesting personalities, including Jarid Altmark, who took just eight years to become one of the most prominent faces in the baking industry. Let's delve into his life and find out where he is at present, shall we?
Who is Jarid Altmark?
A native of Florida, Jarid Altmark discovered his passion for baking at the young age of 12 while still studying at Coral Springs High School. Although baking was not on his bucket list initially, he became obsessed with the craft after binge-watching numerous cooking and baking shows, including 'Ace of Cakes,' 'Cake Boss,' and 'Food Network Challenge.' Moreover, once Jarid realized he was pretty handy with an oven, he never looked back and was pushed forward by his parents, who encouraged him to chase his dreams. Thus, it did not take long for him to master the art of cakemaking, and he even entered his first baking competition at 14.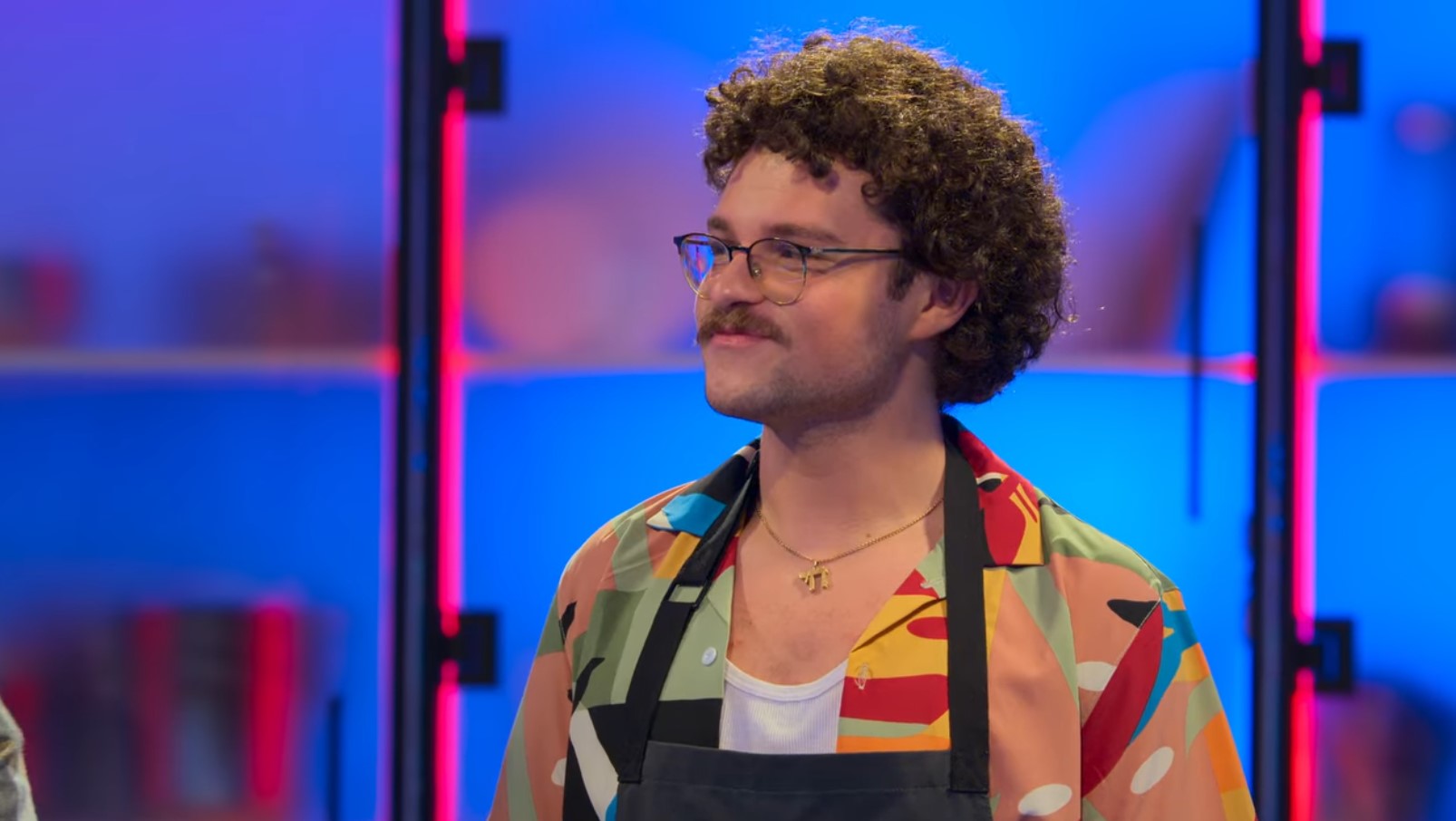 Following his early success, Jarid went on to win accolades and prizes at numerous events and competitions, both as a student and as a professional baker. Meanwhile, his parents even helped him set up his own business, Jarid's Awesome Cakes, through which he took on orders from varying clients. Yet, even though Jarid's business gained immense popularity, he refused to give up on his studies. He joined the University of Central Florida in 2018, pursuing a Bachelor's in Public Relations, Advertising, and Applied Communication.
Besides, the same year, Jarid got an opportunity to compete in season 9 of 'Halloween Wars,' making him the youngest competitor in the franchise's history. Additionally, he even took on different jobs during his university days, including that of a marketing intern and an art instructor, while his talent and fame helped him get featured on several TV shows and publications.
Where is Jarid Altmark Now?
Jarid's appearance in 'Halloween Wars' paved the way for a career in entertainment and even established him on the map as an experienced baker. Hence, he later participated in several other competitive shows, including 'Food Network Challenge: A Christmas Story Cakes' season 14 and 'Holiday Wars' season 1. On top of it, Jarid has also appeared as a judge on a few baking shows, and his Bachelor's degree helped him hone his skills as a Retail Associate, Key Holder, Marketing Specialist, and Instructor.
As of the time of writing, Jarid resides in Orlando, Florida, where he owns and operates his highly-rated business, Jarid's Awesome Cakes, through which he takes on elaborate custom orders. However, readers will be surprised to know that baking isn't his only source of income, as he currently works as a communication specialist with Trade Station. Nevertheless, Jarid is turning his passion into a way of life and presently holds workshops and classes in all corners of the United States. Apart from dedicating most of his time to growing his business, he even appears as a judge on several food shows, and we hope success never eludes him in the future.
Read More: Justin Salinas: Where is Is It Cake Contestant Now?