If you have ever been interested in the internet sensation of making ultra-realistic cakes, 'Netflix's 'Is It Cake?' will be right up your alley. The competitive baking show brings together a group of established and aspiring bakers from around the country before having them make ultra-realistic cakes on real-world objects. Later, a panel of three guest judges attempts to guess the real cake from the decoys. Subsequently, a correct guess from the judges puts the respective baker in danger of elimination, but an incredibly tasting cake can save them from going home. Interestingly, Justin Salinas stood out as a promising young baker among the contestants of 'Is It Cake?' season 2. Thus, with viewers now eager to learn more, let's find out where he is at present, shall we?
Who is Justin Salinas?
Even though Bakersfield, California, resident Justin Salinas was utterly mesmerized by how his mother would bake and decorate cakes for school cakewalk fundraisers, being a baker was never his intention. However, fate dealt him a cruel hand at 15 when the teenager was diagnosed with a rare kidney disease. Confined to his bed in a conservative town, Justin was desperate to try and find a way to pass his time. Yet, all he did was watch movies for the entire day, and the baker could even feel himself losing all ambition to do better.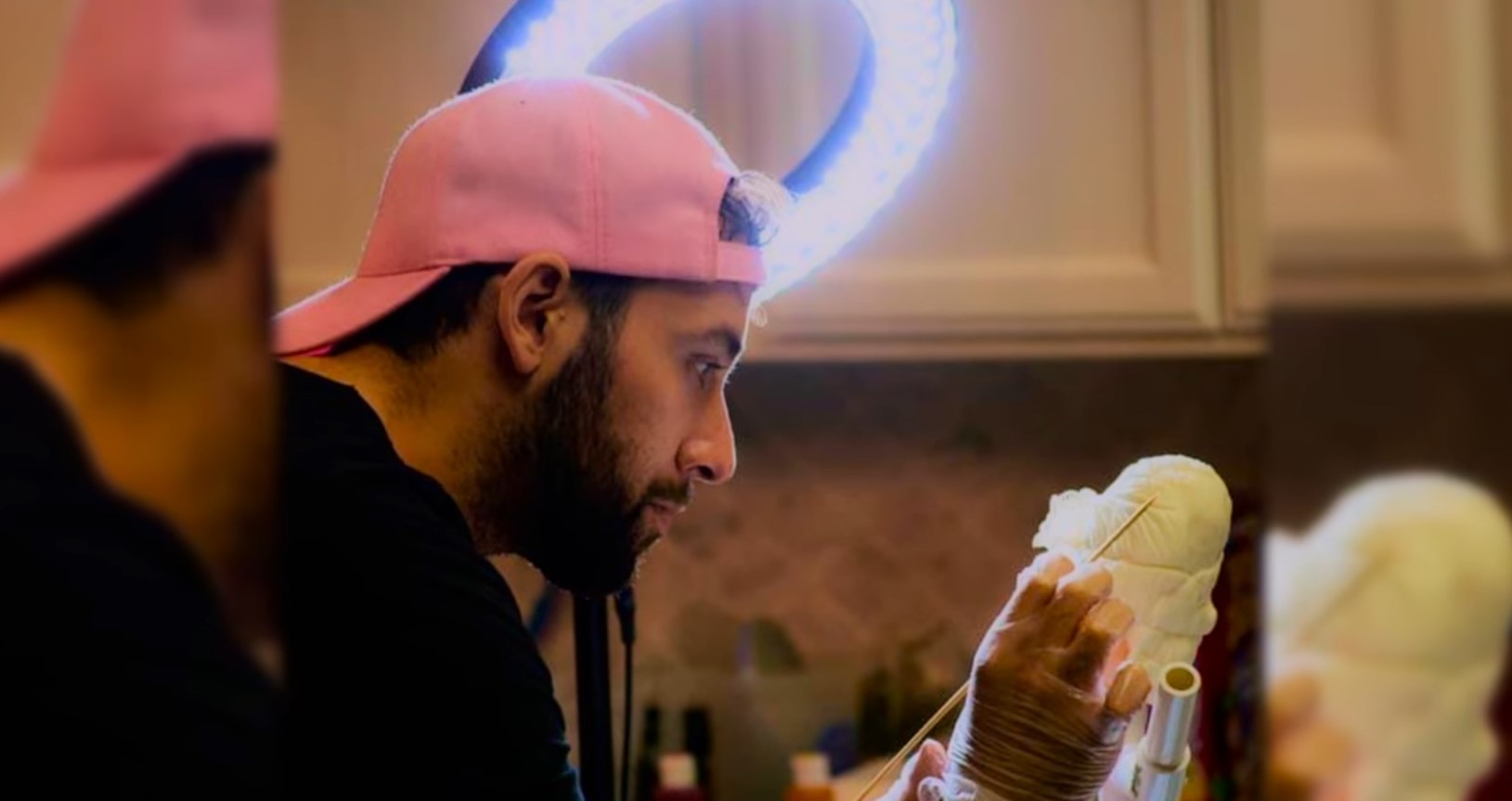 Hence, determined to do something, Justin turned his attention to baking shows and became really interested in cake decoration. In fact, he was pretty surprised to discover his passion for the art, and his parents even encouraged him to push forward. In the meantime, Justin's kidney situation kept improving, and the doctors treating him realized that his mother would be the perfect donor for a transplant. Without hesitation, she donated a kidney, helping her son get a new lease on life.
Justin viewed the successful transplant as a second chance and was determined not to let it go to waste. Shortly after, he earned a Bachelor's Degree in Social Work before starting his company, Cake It With Justin, in 2018, through which he conducts regular in-person classes. While the Covid-19 pandemic initially threatened to ruin Justin's plan, he soon adapted to the new normal and was able to make the best of the situation. Since the pandemic forced people to stay indoors, social media activity jumped by a massive margin, and he realized this was his chance to build a reputation.
Thus, Justin began making ultra-realistic cakes of everyday things before showcasing them on his social media. At the same time, he continued taking his company to new heights, and soon his popularity helped him get featured in several prestigious publications. Justin's run on Netflix's 'Is It Cake?' season 2 was also quite eventful, as the judges were in awe of his talent, technique, and attention to detail. They even loved how his cakes tasted, but eventually, the elimination rules forced him to leave the show. Still, Justin refused to get disheartened by the result, as the competition propelled him into the spotlight and gave him a much-deserved platform.
Where is Justin Salinas Now?
At present, Justin Salinas' work has him shuttle between the Californian cities of Bakersfield and Los Angeles, although he does call the former his home. Moreover, readers will be interested to know that his company, Cake It With Justin, has earned quite a reputation in the baking industry, and he currently drops new in-person classes every month.
On top of it, Justin continues showcasing his incredible creations on social media, while his fifteen years of experience as a dessert artist and content creator have helped him become one of the most sought-after bakers in the country. It is genuinely lovely to witness him enjoying his success, and we wish him the best for the years to come.