As a documentary living up to its title in every way imaginable, the David Gelb-directed Disney+ original 'Stan Lee' can only be described as equal parts astonishing, creative, heroic, and unique. That's because it incorporates not just archival footage but also animated re-creations to really shine a light upon the one hundred years of none other than Marvel's legendary titular writer. Yet for now, if you simply wish to learn more about his personal legacy in the form of children — he only has a daughter named Jane Celia "JC" Lee — we've got the necessary details for you.
Who is JC Lee?
Although JC was born in 1950 as the older of two to Stanley "Stan Lee" Lieber and Joan Boocock Lee, she is now a single child since her sister Jan had sadly died three days after her 1953 birth. However, one of the worst facets for the couple was that they subsequently faced difficulty in both having another kid as well as adopting, driving them to dote over the daughter they did have. The young girl thus primarily grew up in Long Island, where her parents admittedly "spoiled her rotten" by fulfilling her every demand while still trying to ensure she remained quite independent.
"I think [JC] is a mixture of both of us," her undeniably proud mother once said, per the production. "She's very talented. It's difficult being a child of two such strong parents," yet she managed. Moreover, her father asserted that despite all his accomplishments as a comic book writer, developer, and creator in the entertainment world, his little girl always remained his "greatest creation." Though little did Joan or Stan realize this coddling of theirs would soon backfire as she gradually lost each ounce of her motivation and began drifting through life on the latter's incredible fortune.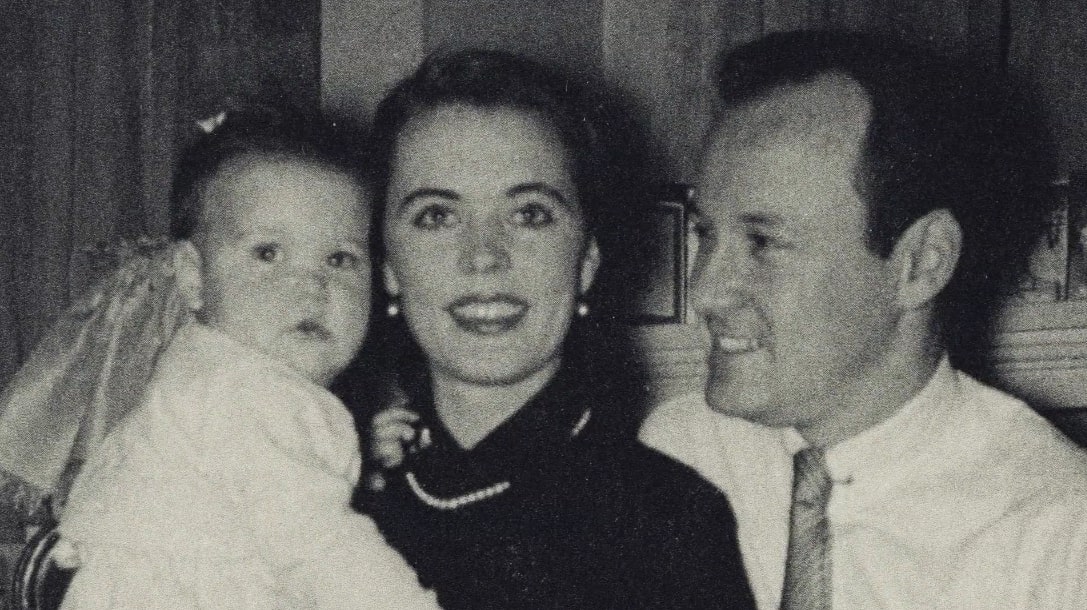 According to records, JC's initial dream was to be an actress, but she dropped out of drama/film school following a couple of semesters before landing a few quick turnover odd jobs. She was actually a cable network interviewer for a brief while, had an embarrassingly short stint as a Marvel receptionist, and even spoke of releasing a Christian music record for some time. Then the 30-year-old reportedly followed her parents once they relocated to California in 1980, where her pop culture icon father bought her a house to ensure she didn't end up homeless or destitute.
But alas, despite the fact JC eventually took up art and started creating beautiful tapestries from the ground up, she could never control her utterly extravagant, needless spending habits. Whether it be throwing pot-hazed parties, purchasing dozens of shoes, or splurging on luxurious amenities, she allegedly did it all prior to having tantrums when Stan stopped her credit cards. There were ostensibly even days she called her parents up to 50 times a day just to frantically scream at them for "not giving her enough money or opportunities" to build a stable life for herself.
These are merely a few reasons Stan Lee seemingly told a doctor he feared JC was "schizophrenic; she's got paranoia. I have tried, for many, many years, starting when we lived in New York [in the 70s], to get her help, and never could find any. And every year, every day, she just grows worse and worse and worse." Nevertheless, it appears as if the father-daughter duo managed to stay on rather amicable terms, as made evident by them both surrounding Joan when she passed on July 6, 2017, and the latter being given her dad's ashes following his November 12, 2018, demise.
Where is JC Lee Now?
See you in LA! Catch JC at @StanLeeComicCon and grab a discounted preorder of her book here, to pick up at the con: https://t.co/93ne3HPyS1 pic.twitter.com/WboYgSBXaR

— JC Lee (@RealJCLee) September 18, 2017
From what we can tell, Stan Lee's heir became embroiled in a few court cases after his death in an attempt to regain property rights for his work despite the various contracts he once followed. Therefore, in the end, a Central District of California judge not only dismissed the suits JC filed but also handed her a sanction of $1 million, plus the liability of paying off the defendants' legal fees. Apart from this, though, it appears as if the California resident has since been trying her best to carry on her father's legacy by dabbling into the world of comics herself — the Fatsalagata founder has published the family photo memoir 'Stan Lee's Love Story' as well as 'A Little Faith' comic, and she's currently working on an eco-warrior by the name of DirtMan.
We should even mention that although JC made her acting debut in the 1963 film 'The Cool World' prior to landing a few features in originals such as 'The Ambulance' (1990) and 'Iron Man' (1994), her acting career picked up again in the mid-2010s. In fact, the now 73-year-old appeared in an episode of 'No Actor Parking' in 2017, plus she landed a few roles specifically for a variety of Sidewalks Entertainment television productions between 2016 and 2018. Moreover, she's involved with the company Social Media Applications, for which she has co-created as well as promoted 'Raising My Superkids,' a mobile app game that raises awareness about important topics and funds charities.
Read More: Why Did Steve Ditko and Jack Kirby Leave Marvel Comics?