Netflix's 'The Big Nailed It Baking Challenge' is an exciting competitive baking show that brings together ten amateur bakers before pitting them against each other in increasingly difficult challenges. Since most contestants aren't proficient in baking, they are coached by experts before their final creations are judged on presentation and taste. Eventually, after several periodic eliminations, the last baker standing is awarded $100,000.
Season 1 of 'The Big Nailed It Baking Challenge' introduced us to Jean Silber, a retired bookkeeper who looked forward to picking up new baking tips for her grandchildren. It was wonderful to witness her enthusiasm, and she even put forward some remarkable performances. Well, with the season now behind us, readers are eager to learn more about Jean, and we decided to find out where she is at present.
Who is Jean Silber?
Although very little is known about Jean Silber's early life, she was born into a close-knit family in the 1950s and seemingly enjoyed a wonderful childhood in Illinois. To this day, she remains indebted to her parents for her success since they always encouraged her to do better and allowed her to chase after her dreams. While Jean enrolled at Highland Park High School in 1968, she soon developed a passion for theatre and performing arts, which made her determined to take it up as a career. Hence, after earning her high school diploma in 1972, the reality star attended a Theatre-Acting Training Program from 1972 to 1976 at the University of Wisconsin-Madison.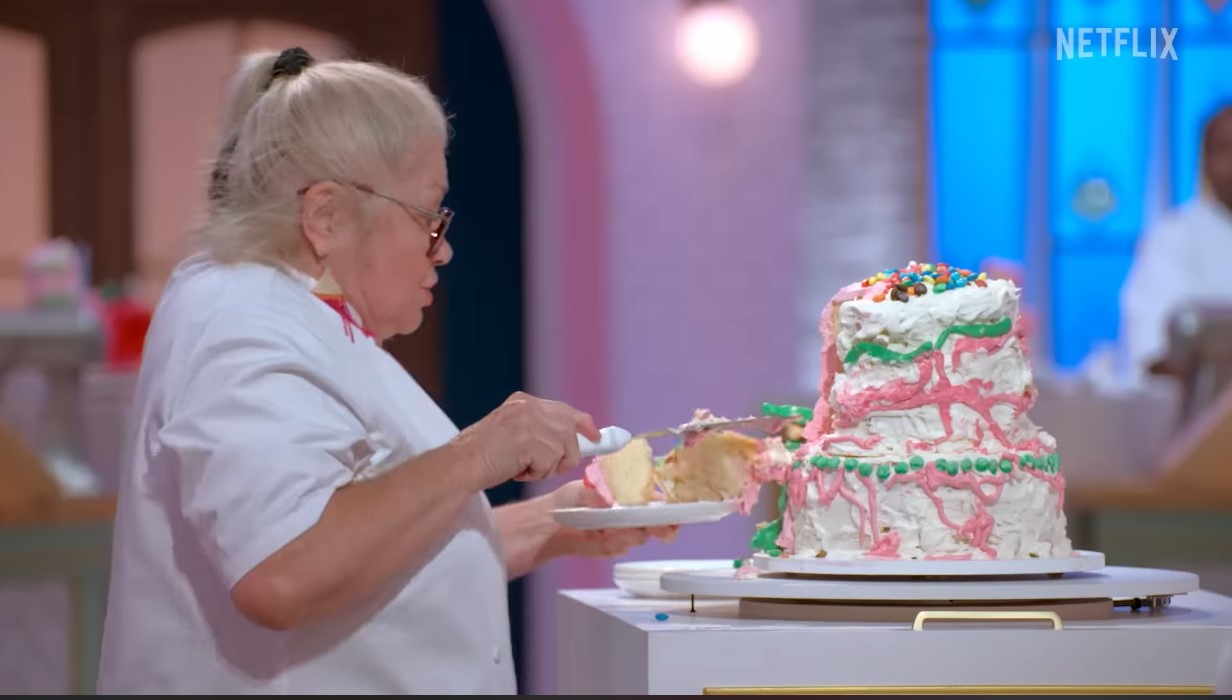 After graduating, Jean worked in the theatre industry for quite some time and built an excellent reputation in the field. However, by 1995, she looked forward to changing her profession and soon worked as an Office Manager at Baizer Kolar P.C. Moreover, Jean returned to school the same year and earned a Master of Arts in Speech and Communication from Northeastern Illinois University. Even though she graduated from Northeastern Illinois University in 2003, she continued working as a Bookkeeper and Office Manager until her recent retirement.
On the Netflix show, Jean mentioned that she had a lot of grandchildren who would often ask her for something sweet after dinner. That was one of her most significant reasons for participating in the show, as she wanted to pick up a few baking skills that wouldn't disappoint her grandchildren. Naturally, Jean came across as an eager contestant and was ready to take on the competition. It did not take long for her to grasp the basics being taught, and the judges congratulated her on nailing the taste of her cakes. However, Jean's efforts fell a bit short in the second episode, and after deliberation, the judges decided to send her home.
Where is Jean Silber Now?
Although Jean is originally from Madison, Wisconsin, she currently resides in Highland Park, Illinois, where she has built up a wonderful life surrounded by her close ones. Since she has retired from her bookkeeping job as of the present, she is a full-time grandmother and gives all her time to her family. In fact, Jean often shares the memories she makes with her loved ones on social media, and it is heartwarming to witness her enjoying her retired life. Thus, even though she couldn't win the cash prize in 'The Big Nailed It Baking Challenge,' she won our hearts. We want to wish Jean the very best for the years ahead.
Read More: Andy Bisaha: Where is Big Nailed It Baking Challenge Contestant Now?