We cannot even begin to imagine the pain a parent experiences after losing their child. Tragically, Jeff Buziak was forced to endure such an ordeal when his daughter, Lindsay Buziak, was murdered in February 2008. Lindsay, a real estate agent, was showing a house to two clients in Saanich, British Columbia when she was stabbed to death by a mystery assailant.
'Dateline: The Dream House Mystery' chronicles the gruesome slaying and follows the investigation that tried to get to the bottom of the incident. Let's delve into the details surrounding the crime and find out where Jeff Buziak is at present, shall we?
Who Is Jeff Buziak?
A native of British Columbia, Jeff Buziak shared an incredible relationship with his daughter, Lindsay. Although Lindsay was brought up in a loving and close-knit family, Jeff's marriage began deteriorating, and he was already divorced from his wife in February 2008. Still, the two maintained a friendly relationship, and people who knew Jeff insisted that he behaved amicably with most others around him. Besides, Jeff is even known for stepping out of his way to help people and putting his family above everything else.
Jeff was also pretty proud of Lindsay's achievements as a real estate agent and had no idea that a house viewing could lead to her sudden demise. When Lindsay initially received the call about a couple needing a house within two days, she thought the caller was faking an accent. In fact, she even spoke about her concerns with Jeff but was excited to make a massive sale. Hence, Jeff did not think much of it and remained oblivious to the tragedy that was about to strike his family.
On the evening of February 2, 2008, police officers found Lindsay lying in a pool of her own blood on the floor of the house she had planned to sell. The victim was initially noticed by her boyfriend, Jason Zailo, but there was no sign of the perpetrators. The police began a thorough investigation into the murder, but the case saw little to no progress in the following months. For starters, the crime scene did not offer any leads which could have led to an immediate suspect, and Lindsay's loved ones insisted that she did not have any known enemies.
On the other hand, even though the police canvassed the area around the crime scene and even came up with a sketch of two possible suspects, it was impossible to track the perpetrators down. Moreover, while the initial investigation looked at Jason Zailo as a possible suspect, the police soon ruled him out and cleared him of all accusations.
Where Is Jeff Buziak Now?
When years began passing without any real progress on the case, Lindsay's father, Jeff Buziak, started blaming the Saanich police department. Hence, in order to get to the truth, he started a blog about Lindsay's death and asked the public to come forward with any information they might have. Interestingly, in 2017, an anonymous user used the blog and posted a chilling confession, which read, "I killed Lindsey and stupid cops will never prove it so you all got nothin." Jeff immediately singled out this post as a possible lead and implored law enforcement officers to pursue it.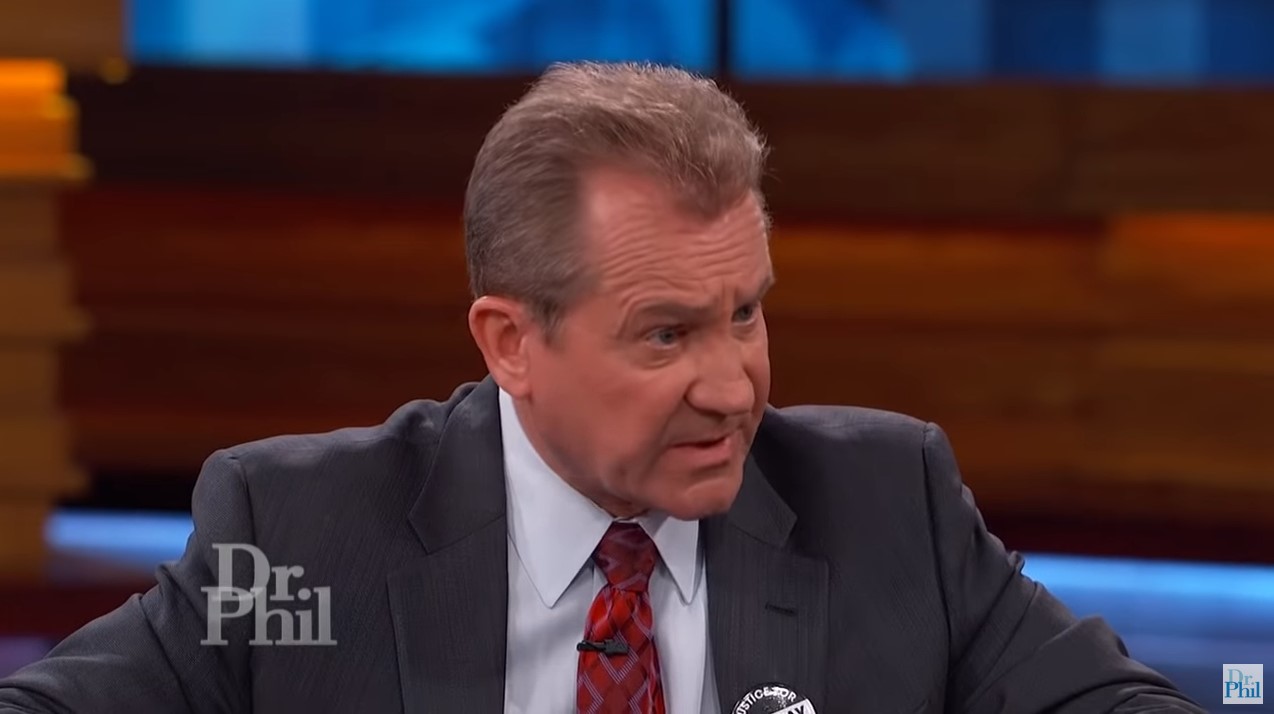 Besides, once Jeff learned how one of Lindsay's friends found the dress worn by the woman who last saw Lindsay alive, he acknowledged it as an essential piece of evidence and hoped that further tests would lead to his daughter's killer. With all avenues closed, Jeff has been spreading the word about Lindsay's disappearance through his blog as well as other TV shows and documentaries. In fact, he even appeared in a 2019 episode of 'Dr. Phil,' hoping for any new leads or clues that could lead to a suspect.
On the other hand, in 2022, Jeff Buziak hired the Zonta Research Group of Vancouver, a private investigation firm, to look into the matter. Besides, readers will be surprised to know that Jason Zailo's mother filed a defamation lawsuit against Jeff, insisting that the comments he made on his website affected her business. Still, with the courts yet to pass judgment on the lawsuit, Jeff currently resides in Calgary, Alberta, and organizes a "murder day" walk every February in Lindsay's remembrance.
Read More: Jason Zailo: Where Is Lindsay Buziak's Boyfriend Now?