When 14-year-old April Millsap left home to take the family dog on a walk at the nearby Macomb Orchard Trail on July 24, 2014, no one could have ever imagined she'd end up losing her life. After all, as profiled in Hulu's 'How I Caught My Killer: You Can See the Panic,' the Armada, Michigan teen had a bright future ahead of her, surrounded by supportive friends and family alike. So now, if you wish to learn more about the one individual affected by this entirely tragic ordeal the most — April's devoted mother, Jennifer Millsap — we've got the necessary details for you.
Who is Jennifer Millsap?
Despite the fact Jennifer struggles with a severe neurological disorder that constantly affects her balance as well as her speech, she managed to do an incredible job raising her only child April. The truth is she mostly did it on her own too, that is, until she came across David Lichtenfelt while her baby girl was just seven, and they gradually became an unwavering, real, blended family. It thus comes as no surprise the mother-daughter duo was close, which is also why the former knew something had to be wrong as soon as the youngster did not return home at the expected time.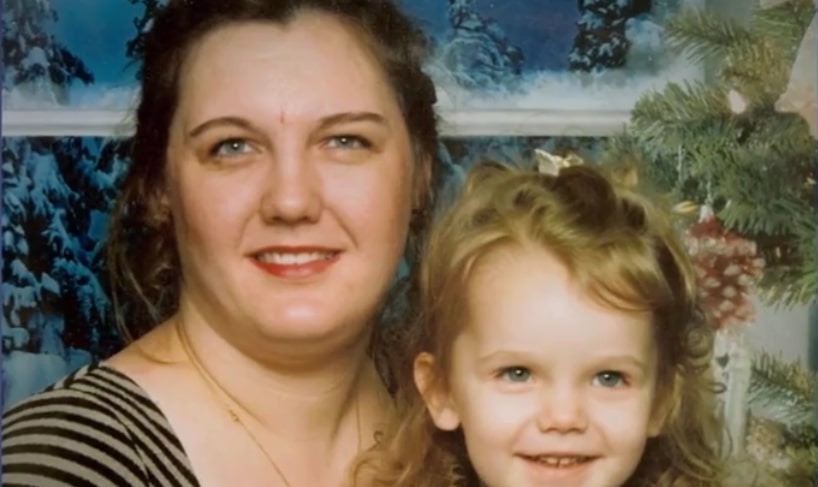 According to Jennifer's own account, she started texting and calling April in worry around two hours after she'd left home on the evening of July 24, 2014, only to receive absolutely no response. She then left voicemails, texted the teen's boyfriend to gather whether he had seen her, and even decided to head over to Macomb Orchard Trail herself in the hopes of finding her daughter safe. But alas, a crime scene is what she tumbled upon in her search (alongside April's boyfriend), following which an officer directed her to the station for detectives to reveal her baby had been killed.
Where is Jennifer Milsap Now?
Even though Jennifer's entire world turned upside down on that fateful 2014 day, she managed to keep her composure in public because she needed to get her daughter the justice she deserved. Therefore, her stance in court while testifying during James VanCallis Jr.'s 2016 trial for April's murder was no different — she only let her true emotions shine while giving a statement at his sentencing. She said, "What did April ever do to you for you to be so brutal with her?…Why did you have to hurt her? Just because she ignored your advances, she deserved to die? What made you so darn special?"
Jennifer continued, "I hope the four walls close in on you and choke you… I hope when you close your eyes, you see only April, over and over and over again. You will die behind those bars alone… You, James, are a damn thief. You stole my beautiful daughter's life and you stole the rest of mine… My life has totally changed since April was killed. I have periods of depression and anxiety. I hold a lot just to keep moving every day. My life will never be the same. I will always miss April and will continue to hold her in my heart. I never thought this could happen to my daughter or to me… I pity you and I hate you and I could never forgive you."
Coming to Jennifer's current standing, from what we can tell, she still resides in Armada, Michigan, alongside David, where she serves as a Contractor and Computer Technician at Peak Systems Incorporated. The loss of her baby girl continues to hang over her head like a dark cloud, but she's doing her best to move on while also ensuring the teen is never forgotten — it's why she built a memorial garden for her. However, Jennifer has actually conceded that she just pretends to be strong and courageous; inside, she's a little empty now that April is no longer beside her.
Read More: Where is James VanCallis Jr.'s Ex-Girlfriend Krystal Stadler Now?