As a four-part documentary series living up to its title in every way imaginable, HBO's 'Burden of Proof' can only be described as equal parts bewildering, captivating, haunting, and surprising. That's because it incorporates not just archival footage plus dramatic re-creations but also exclusive interviews to really delve into the enigmatic 1987 disappearance of Jennifer Lynn Pandos. So now, if you wish to learn more about the same — with a focus on the specific events to have transpired, its ensuing investigations, as well as its current standing — we've got you covered.
What Happened to Jennifer Pandos?
Jennifer was reportedly a typical 15-year-old high school sophomore with familial/relationship troubles, some incredible friendships, and a moody attitude when everything turned upside down. However, her loved ones claim that although she was sometimes an enigma owing to her fair share of issues, she was truly caring, kind-hearted, and fiercely protective of those close to her. It thus comes as no surprise her sudden February 10, 1987, vanishing from the family's home in a gated community of Kingsmill in Williamsburg, Virginia, affected more than just a few people.
According to records, Jennifer's routine was to wake up at 6 in the morning to shower and get ready for school, but her mother Margie Pandos didn't hear the water run on that fateful Tuesday. She hence decided to check on the teen thinking she'd just overslept, only to find her door locked from the inside and receive absolute silence no matter how many times she called out to her. That's when the mother admittedly shouted for her then-husband Ronald "Ron" Pandos to come help, who ultimately managed to break her door to reveal an utterly pristine, empty, eerie room.
After all, there was a note at the edge of Jennifer's bed in messy, almost child-like handwriting — it started with a proclaimed father figure stating, "Your daughter's with me. She's fine. She's having some problems and needs time away." Yet it then switched to first-person to read, "I'm fine, I just need time to think. Both of you please go to work tomorrow 'cause I will try to call you. I won't call you at home, only at one of y'all's work. 'Do not call the police; I can easily find out if you do. I may never come back home. Don't tell my friends about this. Just tell them that I'm sick."
The truth is this letter even demanded Jennifer's parents cancel (not reschedule) the doctor's appointment she had on Friday as well as transfer some necessary cash into her bank account. Though arguably the most bizarre aspect of this entire thing is that despite this paper's seemingly precise, factual contents, it was not addressed to "Mom and Dad" but to "Mr. and Mrs. Pandos." Nevertheless, the Pandos' waited three days before contacting the police — in fact, they did everything the note instructed except give the money — sparking a complex search for the teen.
Has Jennifer Pandos Been Found? Is She Dead or Alive?
Unfortunately, even though more than 36 years have passed since Jennifer went missing in the dead of night, her fate remains unknown — there's no trace of her, her body, or anything else. Regardless, owing to the peculiar circumstances surrounding her case, her brother Stephen did file a request in a Williamsburg court to have her declared dead in 2014, which they granted. This means the inquiries into the teen's matter, which was picked up again after years in 2006, are now prioritizing finding not only her body but also her killer — there's little to no hope she's alive.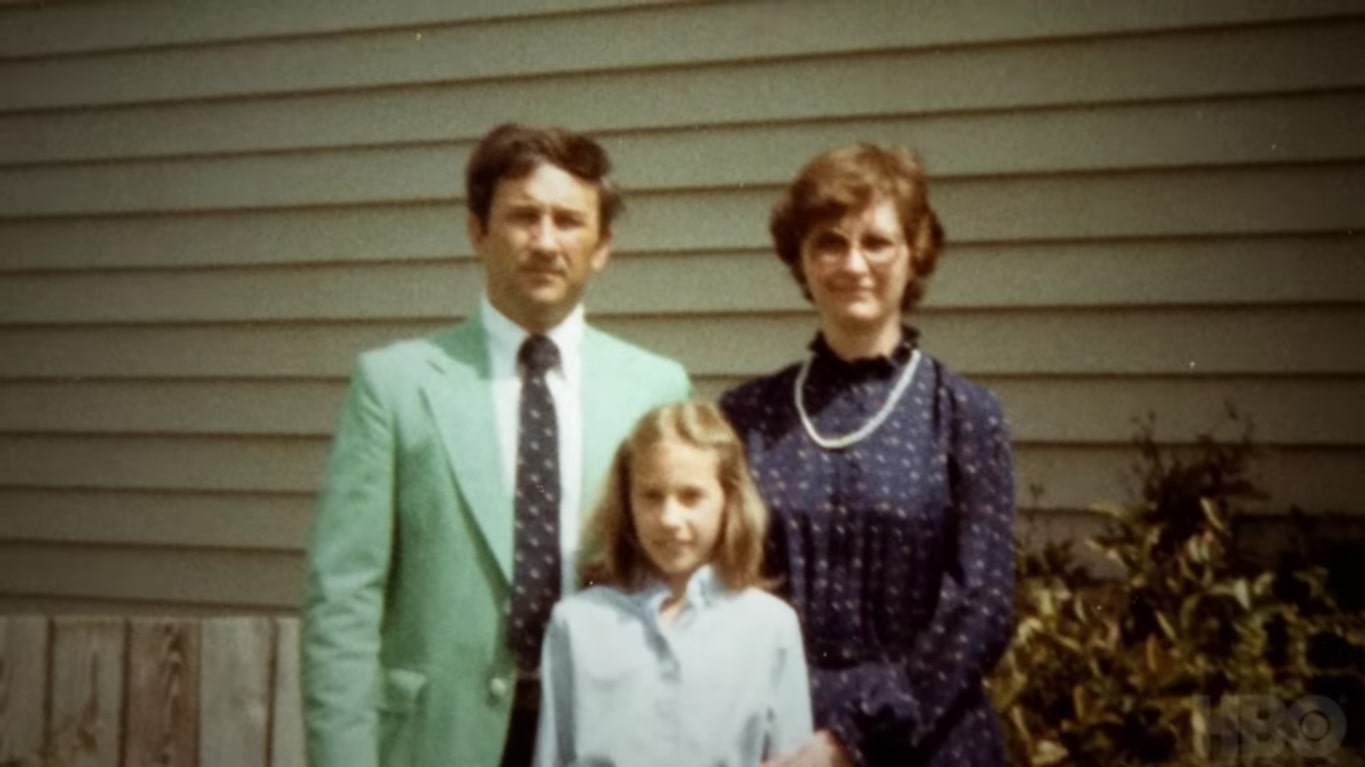 As per the docuseries, Jennifer had briefly run away from home once before the February 10, 1987 incident, so many believe it's likely she simply left again, yet there are some problems in this theory. First, while she always stepped out with her purse, her jacket, as well as a bag of her belongings, the former was the sole item gone this time which made zero sense if she had planned to take off. Moreover, she was on a call with a close friend between 9-10 pm the evening prior and showed no signs of being in distress or unhappy with her overall situation, that is, right until the very end.
We actually specify this conversation because Jennifer had to cut it short owing to her father intervening and demanding it was high time she got off the phone, according to the HBO production. The teen, who never really shied away from Ron despite him allegedly having an extremely short temper/being physically abusive, then made a snarky remark before calling him by his full name. This, combined with the fact neither Ron nor Margie's demeanor concerning their daughter's disappearance made complete sense in the years to follow, led many to deem them the primary suspects for decades.
In fact, 'Burden of Proof' reveals the Pandos (not the police) surprisingly had the original note until the late 2000s, always communicated with one another before speaking to officials, failed polygraphs, as well as said some possibly incriminating things during interrogations. However, they are no longer under a cloud of doubt as far as Jennifer's case is concerned on the grounds of someone else's probable involvement plus the likelihood they were simply in distress while speaking to investigators. Furthermore, it genuinely appears as if Kerry Hendrix, the much older man and supposed father figure in Jennifer's life whom she babysat for from time to time is not considered a lead these days either.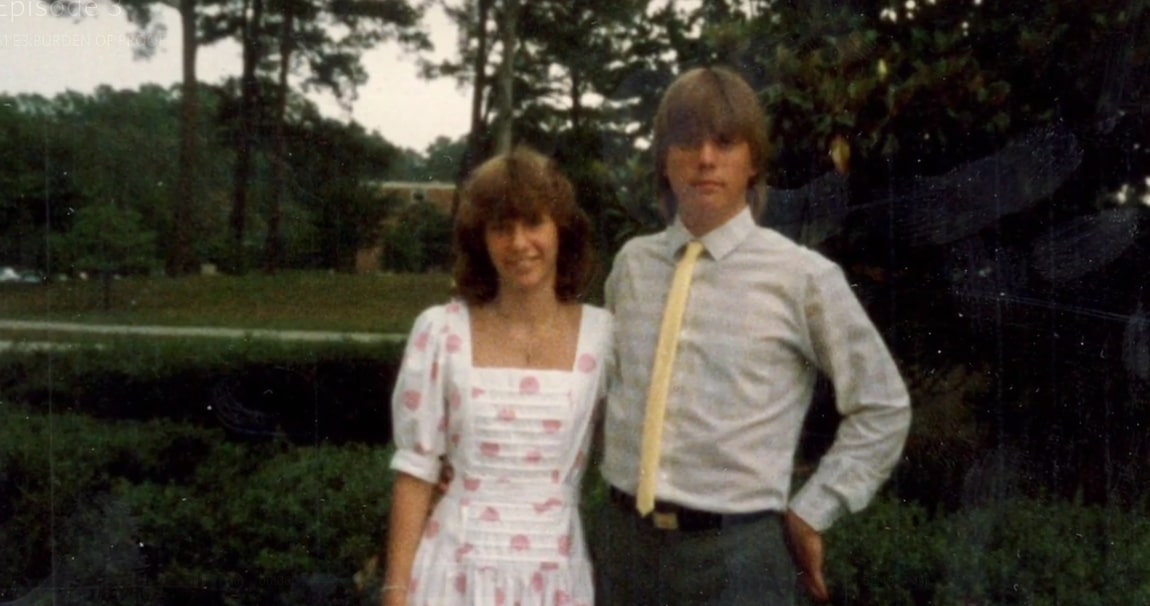 Though one significant individual remains on the suspect list, as per the original docuseries, Jennifer's then 17-year-old, relatively new in town, high school senior ex-boyfriend Tony Tobler. They'd officially dated until late summer-early fall of 1986 before her parents made them call it quits following an accidental pregnancy (she got an abortion), yet they continued sneaking around.
The show actually suggests Toby was not only physically/sexually rough with Jennifer but had also lied in the days leading up to her vanishing, so they ended up arguing on the fateful night. He pushed her, she fell, and she passed away, following which he disposed of her in a barrel full of acid after taking the advice of a friend — but alas, these are mere speculations. Tony has never been arrested, let alone formally indicted, in regard to his ex-girlfriend's missing case, so he remains innocent until proven otherwise in a court of law.
Read More: Stephen Pandos: Where is Jennifer Pandos' Brother Now?