Craig Gillespie's comedy–drama film 'Dumb Money' harks back to the timeless tale of a group of regular Joes banding together and sticking it to The Man. The film follows Keith Gill, a financial analyst by day and a stock market enthusiast/content creator in his free time. The man puts down his life savings on GameStop, a company Wall Street is actively betting against. Yet, somehow, Keith manages to amass an impressive online following and pave the way for the GameStop frenzy that takes the stock market by storm.
Jenny Campbell, a nurse steeped in debt, becomes the narrative face for the numerous people who stood in anonymous solidarity in GameStop's fight against the hedge fund billionaires. While she never becomes a recognizably visible player in the story, her character represents a crucial aspect of the people involved in the tale. Therefore, given the film's basis in GameStop's real-life Short Squeeze ordeal, Jenny's memorable contribution is bound to make viewers wonder if her character is based on reality. SPOILERS AHEAD!
Kim Campbell Serves As Partial Inspiration For Jenny
Jenny Campbell from 'Dumb Money' is partially based on a real-life nurse, Kim Campbell. The film based its screenplay on the non-fiction book 'The Antisocial Network' by Ben Mezrich, which chronicles the real-life events of the GameStop Short Squeeze in expert detail. Within the book, Mezrich explores the lives of some of the regular people involved in the event, including Kim Campbell, an LA-based nurse and a single mother who had an interest in trading. As such, we can infer that Jenny's character took significant inspiration from the real-life Kim Campbell.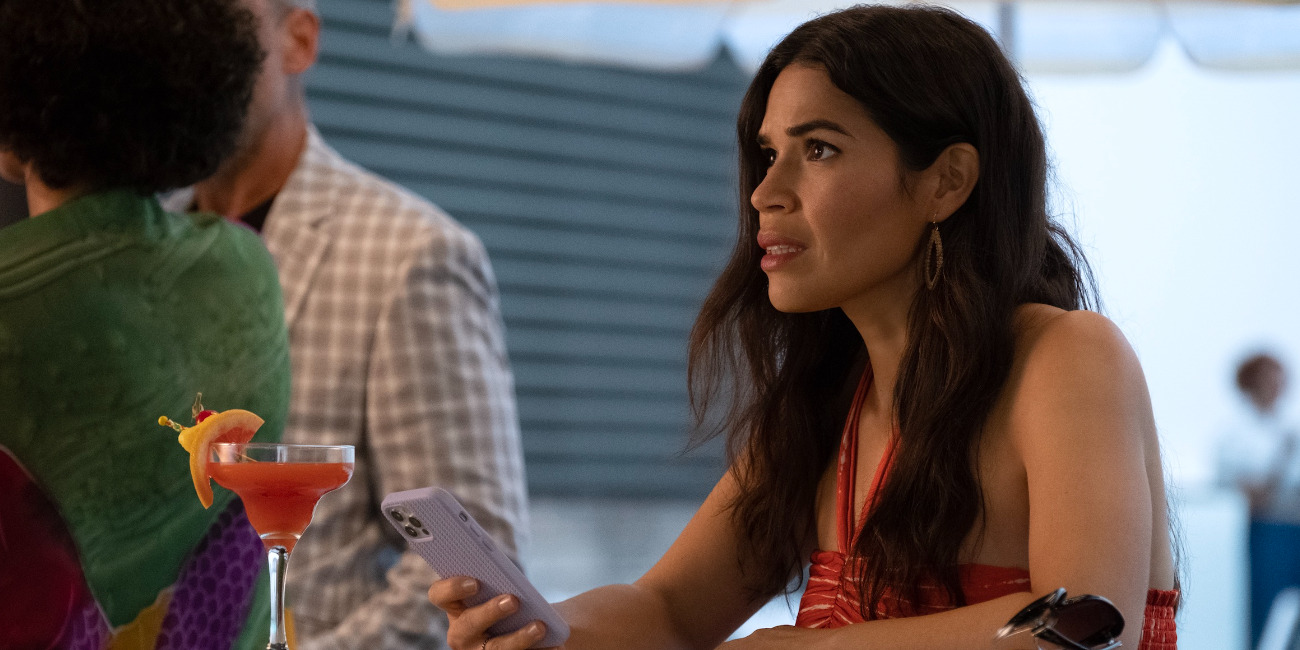 In November 2020, Campbell bought her first GameStop shares— 100 shares for $16 per stock— jumpstarting her expanding investment in the retail company. A significant part of Campbell's investing tactics came from the r/wallstreetbets subreddit, an online forum where stock market trading was a routine topic of conversation. The subreddit's rising interest in GameStop stemmed from one particular user, u/DeepFuckingValue, Keith Gill's online username.
Consequently, it wasn't long before Campbell became a close follower of Gill's online presence as well, garnering much of the fodder for her trading decisions from the man. In a conversation with TIME magazine, Campbell shared her account of the experience and said, "I thought, this is going to happen. I can't be the one that didn't buy any [GameStop shares]. If they were going to the moon, I wanted to go too."
At GameStop stocks' peak, Campbell saw her money increasing as far up as $500 million before the nurse's investments inevitably took a tumble. "While it was going on, I did almost feel a little like I had a chance to win," said Campbell. "I thought, I want the money, but then it grew into representing so much more." Therefore, Campbell's loyalty to the GameStop community ended up coloring part of her motives. As a result, it prevented her from giving up on the company even during the more difficult times.
Like America Ferrera's Jenny in the film, Campbell also struggled with selling her shares, unable to give up on her "diamond hands" hold. As a result, according to reports, Campbell has only sold five shares at $420.69 yet and continues to hold onto the rest. She discussed her decision to do so with Vox, stating that she has no intentions of giving up her tickets for the seat on GameStop's metaphorical ride to the moon.
Campbell's persisting dedication to GameStop is reflected in her on-screen counterpart, Jenny, who continues to hold onto her shares until the film's ending. Thus, unlike some of the other significant characters, Jenny doesn't manage to make big profits out of the event and only gaps some of her pre-existing debt. Her storyline authentically parallels a crucial experience many people underwent in reality during the GameStop Short Squeeze craze.
Furthermore, Jenny's story adds depth to the narrative's overarching theme of regular people standing up to industry giants by depicting the losses the underdogs face even when they win. Ultimately, since the film is a dramatization of real-life events, it takes plenty of creative liberties while fictionalizing Jenny's character. Yet, her base inspiration from the real-life Kim Campbell remains, marking Jenny as an obvious reflection of the latter.
Read More: Movies Like Dumb Money You Must See