Through Netflix's 'In the Name of God,' people worldwide learn about some of the most prominent and controversial religious figures in recent South Korean history. The documentary series paints a horrific but gruesome picture of the crimes perpetrated by these people and the impact they had on their followers and victims. However, few gained as much infamy as Jeong Myeong-Seok of the Providence Church. His actions over the years gained the attention of the world at large, and people are curious about where the religious leader is these days. So, let's explore the same together, shall we?
Who is Jeong Myeong-Seok?
Born in 1945, Jeong Myeong-Seok (AKA Jung Myung-Seok) established the Providence religious movement in 1980. Based in Wol Myeong-dong, South Korea, the movement has been known by many names, including Jesus Morning Star (JMS). The group gained many followers in the 80s and 90s and primarily catered to a younger age group based in colleges and other educational institutes.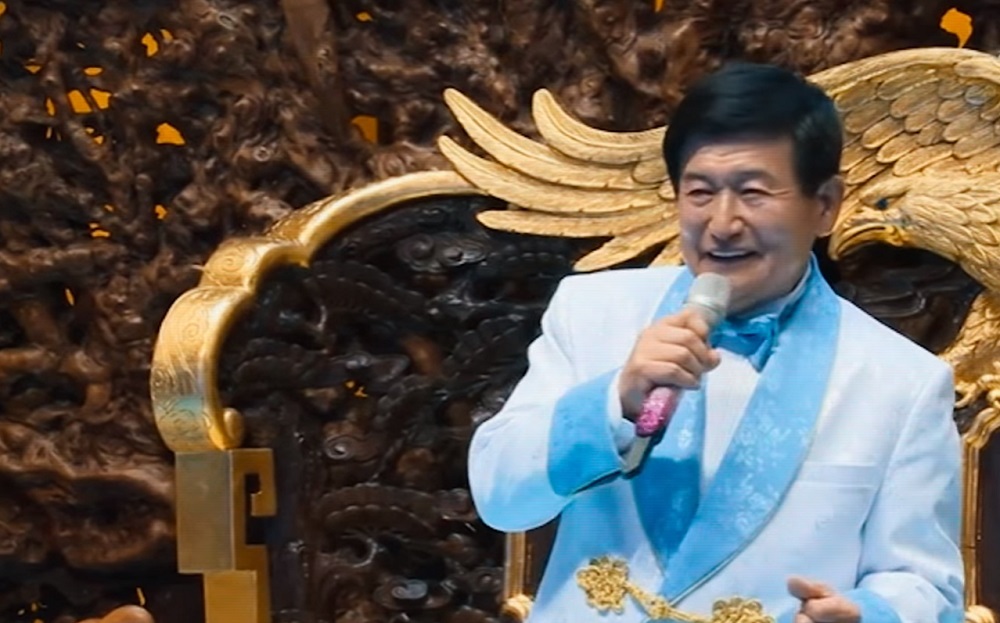 In his teachings and sermons, Myeong-Seok referred to himself as the Messiah or the second coming of Jesus. He called the Bible a metaphor for things that actually happened and would often state that the "ultimate sin" committed by the biblical Eve was sleeping with Satan. However, he would also surround himself with a group of young women. As shown in the Netflix documentary series, Myeong-Seok referred to these women as God's Brides and would often have intimate relations with them.
Calling himself the "Perfect Adam," Myeong-Seok would state that his intimacy was the will of God and meant to heal the women from their illnesses. Many of these women would apparently accept his words due to their perceived image of him being an incarnation of God. Meanwhile, many vehemently disagreed with Myeong-Seok's actions and tried their level best to oppose him and hold him accountable in the eye of the law.
Where is Jeong Myeong-Seok Now?
Given his actions against multiple women, Jeong Myeong-Seok was often under legal scrutiny. On October 4, 2022, he was jailed on the order of the district court in Daejeon District due to multiple sexual abuse allegations posed against him by several women. One of his primary accusers is Maple Yin or Jeong Soo-Jeong, a young woman from Hong Kong, China, who also appeared in the Netflix show. Moreover, an Australian woman named Amy claimed to have been assaulted by the religious leader and shared her experience through the documentary series.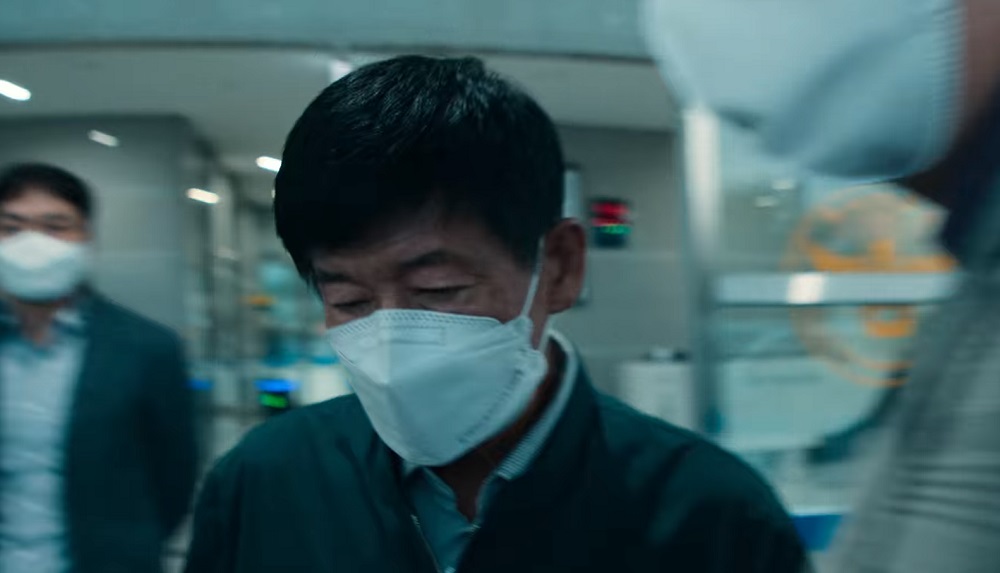 As of writing, it has not been decided when and if a trial will be held against Jeong Myeong-Seok. Should the religious leader be convicted of sexual assault, the minimum sentence for such a crime seems to be three years. Besides, if he is convicted, it would not be Myeong-Seok's first time in prison. He was first accused of sexual assault in 2001 by some of his followers but decided to flee the country before he could be detained. Eventually, in May 2007, Myeong-Seok was arrested in China and brought to South Korea in February 2008.
In August of the latter year, the JMS President was convicted by the Seoul Central District Court to spend six years in prison. The sentence was increased by four years on the order of the Seoul High Court in February 2009. Though the religious leader was released in 2018, he still had to wear an electronic ankle bracelet. The two women whose accusations led to Myeong-Seok's recent arrest claimed that he victimized them after he was released from prison. Currently, he is likely being held in a South Korean prison until further action is taken.