In February 2013, the entire internet was taken by storm when a video of a homeless hitchhiker hitting a man on the head with a hatchet emerged. The former was none other than Caleb McGillvery, or Kai Lawrence, who reportedly saved a lady in Fresno, California, from a brutal attack by whacking her aggressor with his hatchet. Netflix's explosive documentary 'The Hatchet Wielding Hitchhiker' chronicles this bizarre incident as well as how Kai eventually ended down the path of crime. However, if you're wondering about the man who was subjected to the hitchhiker's infamous beating, his name is Jett McBride. Here's everything you need to know about him, including his present whereabouts.
Who is Jett McBride?
On February 1, 2013, Rayshawn Neely, an employee of Pacific Gas and Electric Company (PG&E), was working on a project with three of his colleagues in Fresno, California. Suddenly, a black sedan came speeding into their work area, refusing to stop despite one of the men signaling it to. The car then rammed into Neely in the back of a bucket truck, trapping him between the car and the truck. As a result, he screamed in pain and blacked out momentarily, with his lower body pinned underneath.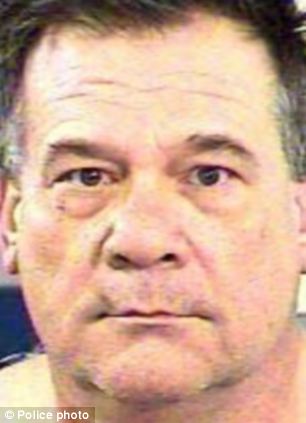 Witnessing the collision, Neely's coworkers and the bystanders rushed to his aid, only to encounter Jett Simmons McBride, the car's driver, trying to get out of the car and hurt the victim. Eventually, Jett left the car and reached out for Neely, trying to pull on him. Moreover, he kept loudly exclaiming that "he was Jesus Christ and was sent to take all Black people, including the victim, to heaven." As Neely repeatedly struggled to get the car off himself, Jett pulled on him and allegedly questioned if he believed in Jesus Christ.
Meanwhile, Tonya Baker, a nurse on the other side of the street with her daughter, Ginger, immediately crossed over to help Neely. As she tried to prevent Jett from hurting the victim and getting back into his car, he caught her in a bear hug and started crushing her hard. Despite Tonya's attempts to free herself, he refused to let go of her and even pounded her on the back and head. At this point, Kai Lawrence, the passenger traveling with Jett, decided to rescue the woman and tried to hit him with his fists.
Seeing no results, Kai took out his hatchet and hit Jett thrice in the back of his head, two times with the butt and once with the blade. Luckily, the latter let go of Tonya and was overpowered by the other bystanders, who helped Neely and called the police. On the other hand, the victim's coworkers repeatedly asked Kai to drop the hatchet, who eventually complied and began to walk away. An injured Jett kept verbally threatening everyone and was soon arrested by the officers who arrived on the scene. They also retrieved a small bag of marijuana from his car.
Where is Jett McBride Today?
Jett McBride was charged with attempted murder, battery, and two counts of assault with a deadly weapon in which he personally inflicted great bodily injury on Rayshawn Neely and his colleague. Besides, Kai was summoned to testify as the key witness in his pretrial hearing. The latter claimed that he was hitchhiking in Bakersfield that day when Jett offered him a ride in his car. The two men then drove toward Fresno, and Kai rolled a marijuana cigarette they shared.
As per the documentary, Jett had alleged in his police interrogation that the hitchhiker had instigated him to drive into the truck where Neely was working. On the contrary, Kai testified that Jett claimed to be Jesus Christ in an inebriated state and drove right into the truck by his own will. Furthermore, he stated that the latter had reportedly admitted to raping a 14-year-old girl earlier in life. During his trial, Jett pleaded not guilty by reason of insanity to the attempted murder and battery charges.
After a month of deliberation, in January 2014, the jury found Jett not guilty of attempted murder and battery because of insanity. However, he was found guilty of both counts of assault with a deadly weapon. As Jett was deemed insane on trial, he was not sent to prison but sentenced to nine years in a mental health facility. As per court records, he is currently being treated at Atascadero State Hospital, and there is no update on his release.
Interestingly, musician Gabriel Francisco alleged in the documentary that Lawrence Kai had claimed to have laced Jett's marijuana joint with other drugs. Nevertheless, toxicology experts found no traces of any other drug except marijuana in the latter's body. In May 2013, Kai was sentenced to 57 years in prison for the murder of New Jersey attorney Joseph Galfy. Hence, he did not testify in Jett's final hearing before his conviction.
Read More: Jessob Reisbeck: Where is KMPH Reporter Now?