As a documentary series living up to its title in every way imaginable, Prime Video's 'Shiny Happy People: Duggar Family Secrets' can only be described as equal parts baffling and haunting. That's because it delves deep into the truth behind one of the most eminent as well as seemingly wholesome TLC reality households to really underscore the dark side of pure fundamentalism. So now, if you simply wish to learn more about the couple to actually run the same — James Robert "Jim Bob" and his wife Michelle Annette Duggar — we've got the necessary details for you.
Who Are Jim Bob and Michelle Duggar?
Although Arkansas native Jim Bob reportedly didn't have the greatest childhood owing to familial and financial issues, his entire world turned upside down once he learned the teachings of the Institute in Basic Life Principles. It was actually in the early 1980s when he first came across this IBLP, only to be completely drawn in by its unwavering Christian beliefs as an Independent Baptist. Therefore, once he met high school cheerleader turned "new Christian" Michelle while on church visitation with a friend, religion, lifestyle, as well as innate values are what they bonded over.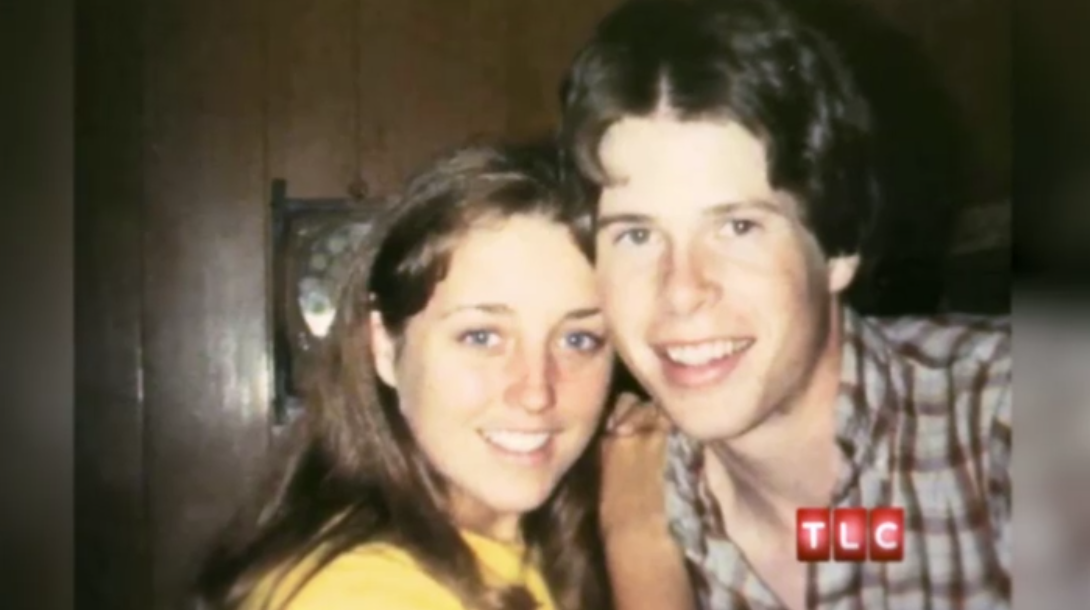 "I was the baby of seven," Michelle once said, per the original production. "I had a happy childhood, I have to say, but I wasn't like Jim Bob. I had dated, I had gotten mixed up in that boyfriend-girlfriend mess… [When I went to his junior-senior banquet as a date], we talked for four hours about the things of God. He opened up the word of God and explained things to me I had never heard. That night, I got on my knees and gave my life to God." Thus, it was no surprise to their respective families when they decided to tie the knot rather quickly — on July 21, 1984 — despite the fact she was merely 17, whereas he was 19.
It was when Michelle stepped into the marvel of IBLP, too, driving them to pursue utter devotion and believe in purity. Though it has been implied that they practiced Quiverfull — avoid birth control to allow God to determine the number of children they have — they have reportedly denied the same. Having said that, the couple actually welcomed a total of 19 kids into this world before the matriarch's body made it abundantly clear she couldn't handle any more; they are Joshua or "Josh" (1988), followed by twins Jana plus John-David (1990), Jill (1991), Jessa (1992), Jinger (1993), Joseph (1995), Josiah (1996), Joy-Anna (1997), and twins Jedidiah and Jeremiah (1998).
Then came Jason (2000), James (2001), Justin (2002), Jackson (2004), Johannah (2005), Jennifer (2007), Jordyn (2008), and finally Josie (2009) — but Jim Bob and Michelle also have custody of her great-nephew Tyler Hutchins (2008). It was this aspect of caring for so many children that led them to catch global media's eye, which ultimately helped them land their own reality series, '19 Kids and Counting,' plus a few spin-offs. Though it's imperative to note that by this point, the patriarch was already a licensed realtor, had actively served in the House of Representatives from 1999 to 2003, and unsuccessfully sought the Republican nomination for a seat in the State Senate.
Moreover, and more importantly, Michelle homeschooled their kids under the Bill Gothard-founded IBLP's or Advanced Training Institute's (ATI's) curriculum while still following traditional gender roles. In fact, per the docuseries, she happily serves as a wife, mother, and homemaker under the "authority" of her husband, Jim Bob, who presides over everything as the breadwinner. We should even mention they admittedly disciplined their children through various mental as well as physical techniques, plus allegedly had contracts with them over every little thing to ensure they behaved in specific ways to protect the family's image.
Where Are Jim Bob and Michelle Duggar Now?
While there's no denying the Duggars have received a lot of criticism over their stance on the LGBTQ+ community and their issues, their TLC show was canceled due to something else entirely. In 2015, it came to light that their eldest son Josh had molested five girls through fondling, including a few of his sisters, as a 14-15-year-old in the early 2000s, only to confess it to his parents. According to the Prime original, Jim Bob and Michelle subsequently sent him away to an IBLP training camp yet soon called him back because of the media's growing interest in their lifestyle.
'19 Kids and Counting' was hence officially canceled in July of the same year, just for its immediate spin-off 'Counting On' to face the same fate in 2021 following Josh's arrest for child pornography. However, the Duggars didn't let this slow them down, as made evident by Jim Bob announcing his second candidacy for the State Senate a short while later. As per reports, his son was facing a federal trial, but he continued making his political moves. Yet, in the end, the Washington County, Arkansas, resident finished third out of a total of four candidates in the Republican primary, with merely 15.3% of the votes.
Coming to their personal standing, from what we can tell, 57-year-old Jim Bob and his loving wife Michelle are quietly raising their younger children in their family home in Tontitown these days. They also joyfully yet subduedly care for their many grandchildren whenever the opportunity arises. We say "quietly" and "subduedly" because despite the fact the 'The Duggars: 20 and Counting!' (2008) as well as 'A Love That Multiplies' (2011) authors are public figures, they haven't been active very since May 2022.
Nevertheless, Jim Bob and Michelle did step into the limelight again through The Duggar Family website on June 1 to heavily criticized 'Shiny Happy People: Duggar Family Secrets.' "The recent 'documentary' that talks about our family is sad because in it we see the media and those with ill intentions hurting people we love," they penned. "Like other families, ours too has experienced the joys and heartbreaks of life, just in a very public format. This 'documentary' paints so much and so many in a derogatory and sensationalized way because sadly that's the direction of entertainment these days."
In their statement, the couple continued, "We have always believed that the best chance to repair damaged relationships, or to reconcile differences, is through love in a private setting. We love every member of our family and will continue to do all we can to have a good relationship with each one." They then concluded by returning to their faith and expressing, "Through both the triumphs and the trials, we have clung to our faith all the more and discovered that through the love and grace of Jesus, we find strength, comfort, and purpose."
Read More: Jill and Derick Dillard: Where are the Former Reality Stars Now?