While there's no denying Prime Video's 'Shiny Happy People: Duggar Family Secrets' contains one explosive revelation after another, it is the first-person narrative within that gives it meaning. Thus, of course, the Duggars' fourth-born in the line of 19, plus former TLC reality star Jill Duggar Dillard being right at its front and center alongside her husband Derick has the most impact. So now, if you simply wish to learn more about this couple — with a specific focus on their relationship, experiences, as well as current standing — we've got all the necessary details for you.
Who Are Jill and Derick Dillard?
It was back when Jill was merely 13 that she became a public figure by featuring in a documentary on her family '14 Children and Pregnant Again' (2004), only for it to snowball into much more. The truth is this special's popularity actually broke all bounds at the time, driving the Discovery network to take a vested interest in them as not just a growing unit but also a very religious one. Therefore, almost every aspect of their life subsequently made its way to television, meaning even the former's love story with Derick was documented in '19 Kids and Counting' (2008-2015).
"We're from the same area in Northwest Arkansas, but we never met each other growing up," Derick candidly admitted in the Amazon docuseries. "I was about to go to Nepal [for a religious mission in 2013] and had actually contacted Jim Bob [Jill's father] about being a prayer partner of mine. Knowing that someone's praying for you is encouraging. So we developed a relationship, and then he said, well, my daughter Jill, here's her number." To this, his now-wife added, "[My dad] knew that I was having two dates coming up from two friends setting me up, so he was trying to get his guy in there first, and he won."
However, it's imperative to note that even though Derick was quite literally hand-picked for Jill by Jim Bob, their (chaperoned) courtship made a lot of difference as they bonded on a deeper level. It turned out their views on intrinsic values, marriage, and religion aligned to a tee despite the fact the latter had grown up in a significantly more reserved, conservative, fundamentalist environment. Plus, they realized they were both determined to make a difference in the world by undertaking national as well as international missions tackling education, healthcare, poverty, and other humanitarian causes.
Jill and Derick decided to get engaged in March 2014 before tying the knot in a beautiful ceremony merely three months later, on June 21, 2014 — she was 23 at the time, whereas he was 25. The couple actually found out they were expecting their first child less than a month later, leading to the birth of Israel David in 2015, followed by Samuel Scott in 2017 and Frederick "Freddy" Michael in 2022. Having this family is what ultimately led the Dillards' entire standing towards the Duggars as well as TLC/reality television to change for good, as indicated in the Prime Video original production.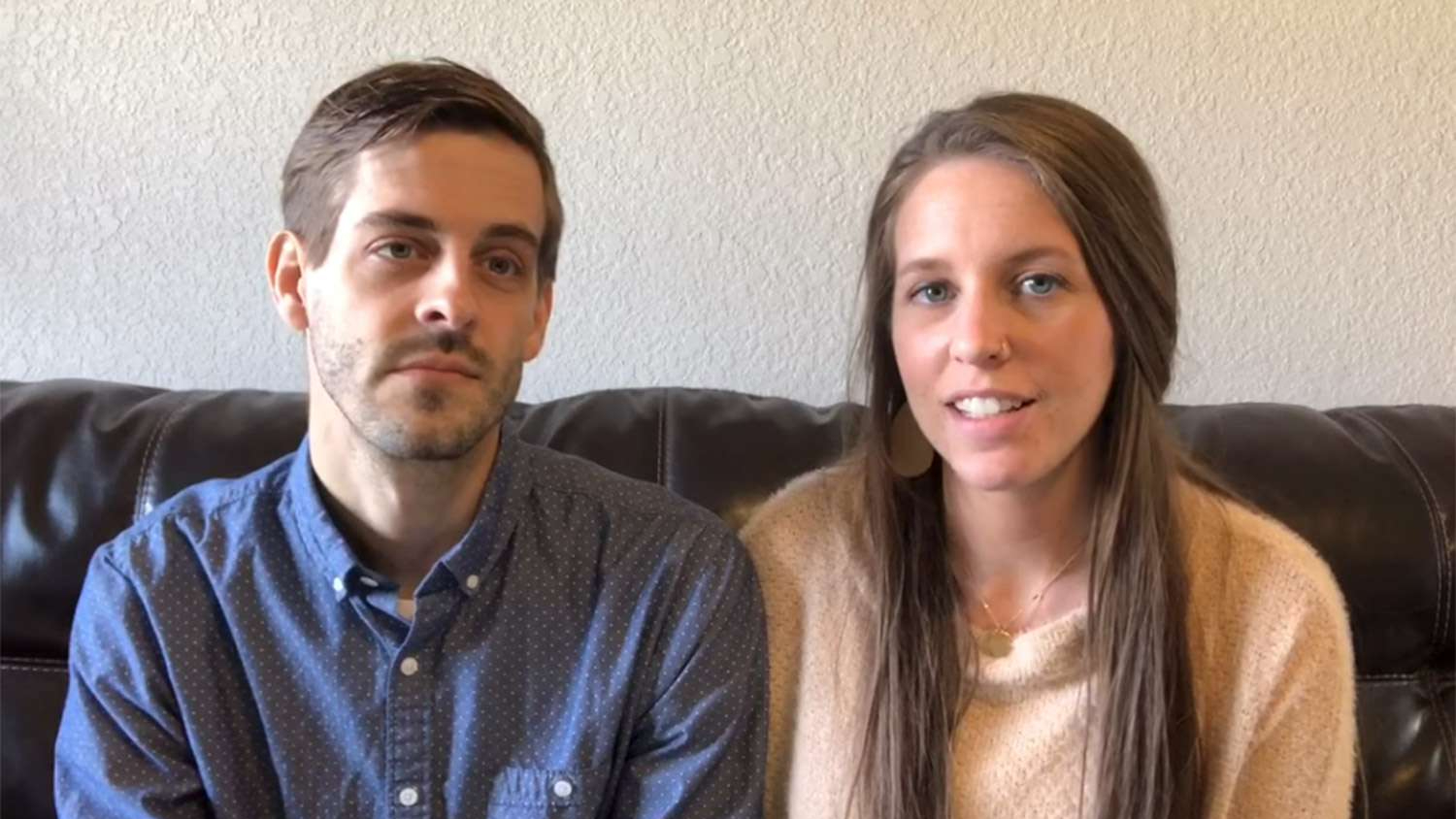 Neither Jill nor Derick admittedly wanted to film the labor or birth leading to Israel for their TLC spin-off series 'Counting On,' yet they had to due to contracts they seemingly had absolutely no say in. Then, when they tried to get compensated for the same, they were told her father had already been paid — it turns out Jim Bob had never once distributed the income to his kids until Jill demanded it. This financial disparity was reportedly to such an extent that the Dillards had to rely upon food stamps at one point, resulting in the couple saying enough was enough — they quit the series to pursue other ventures.
Where Are Jill and Derick Dillard Now?
According to Jill's own account, there are countless things in her personal and professional life that she's proud of, but she does regret one thing — publicly defending her eldest brother Josh. The latter had molested her, other sisters, and a few young girls as a teen in the early 2000s, yet because this only came into the spotlight in 2015 and threatened to destroy the family's image, she was essentially asked to defend him. This still led to the cancelation of '19 Kids and Counting,' so when Josh was arrested for good in 2021 for child pornography and thus caused 'Counting On' to get canceled as well, she was ready to testify against him, but prosecutors got depositions from others.
Coming to Jill and Derick's current whereabouts, the couple continues to reside in Northwest Arkansas to this day, where they raise their kids in a devout Christian yet worldly household. It thus comes as no surprise they are admittedly no longer close to the Duggars, whom they assert had been showing "red flags" from day one but either nobody noticed or it was completely swept under the rug. That's why the proud parents, YouTubers, and bloggers are now writing a book to explore the same, with Jill being the primary author — 'Counting the Cost' will be released in January 2024.
As per the couple, this book is a memoir that is "meant to reflect a story that has been difficult, yet hopeful. The challenges we have faced, including lack of respect for boundaries, greed, manipulation, and betrayal, are not that much different than what many people in our audience have faced. However, 15+ years of reality television, undergirded by secrecy and lies, is tantamount to pouring gasoline on the fire of our struggle. Thanks to time, tears, truth, and therapy, God has begun to heal our wounds into scars. Though we would have never chosen this path, and it has cost us dearly, we want to use our voice to show others that there is hope beyond the pain."
Read More: Bill Gothard: Where is the IBLP Founder Now? What is His Net Worth?