When Massachusetts native Edward "Ed" Schiller was found dead inside his parked car next to his place of work on the morning of January 13, 2009, it shocked the entire nation to its core. After all, as carefully chronicled in NBC's 'Dateline: The Friday the 13th Mystery,' this 39-year-old Aronson Insurance agent had no outright enemies yet was still shot almost execution style. It thus took a little while, but authorities were eventually able to ascertain he was sadly a victim of murder-for-hire — plotted by his lover's ex, James "Jim" Brescia, and convict Scott Foxworth.
Who Are Jim Brescia and Scott Foxworth?
It was reportedly around the mid-1990s when Jim first came across a young Stacey Rock while she was working as a bartender at Wayland Country Club, just for there to soon be a spark. The truth is there was a 9-year age gap between them, and she'd recently split from her high school sweetheart Ed Schiller owing to his not being ready to settle down, yet they somehow worked. That's because she found her new beau not only charming as well as funny, but she also saw safety and stability in him thanks to his job at the defense technology conglomerate Raytheon.
It's hence no surprise Stacey was over the moon once she realized she was pregnant with Jim's baby despite them having been dating for merely two months, only for things to soon change. He was ecstatic to be a father too, per her narrative in the Dateline episode, but then he grew controlling, insensitive, and selfish — traits she hadn't noticed during their first year together. Nevertheless, she agreed to tie the knot with him around the late 1990s before settling into a true suburban life, where she welcomed two more children until realizing she was utterly done.
Stacey said, "I was going crazy mentally. I felt like struck with fear constantly. I was tired of feeling inadequate, and — unloved" prior to conceding she also still had deep-rooted feelings for Ed. Therefore, following seven years and three kids, she filed for divorce with a court order to have Jim leave their family home in the fall of 2005, something he obviously wasn't happy about. That's around the same time she sent a postcard as well as a letter to Ed as an indirect apology for the past, just for him to actually respond in a manner that opened doors for them to reconnect.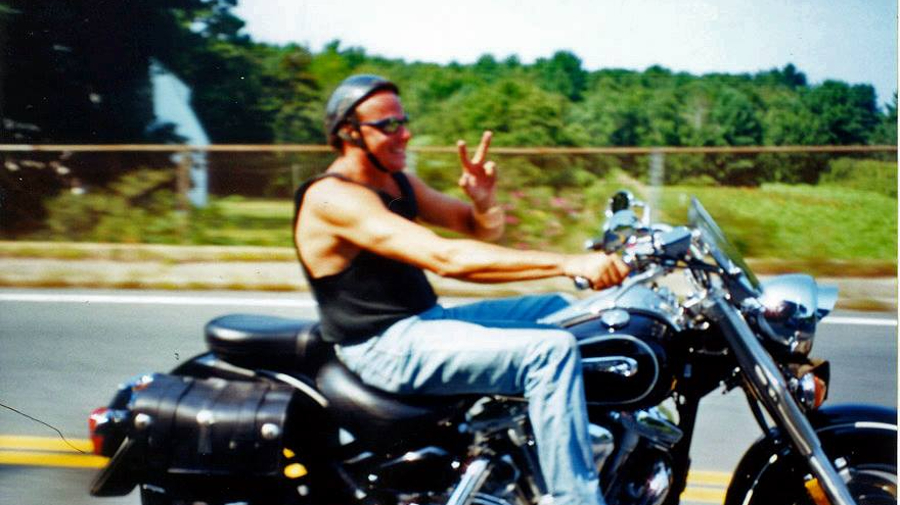 As for Jim, he allegedly hated every aspect of this because he wanted his wife/family back, driving him to go as far as to pit his children against Ed before threatening his overall well-being. He claimed that if the latter and Stacey "ended up together, it wouldn't be good for his health" — plus, the boyfriend once told a neighbor, "If I wind up with a bullet in my head, you'll know who did it." Thus, of course, Jim was one of the first people investigators looked into once Ed actually wound up brutally shot to death, only for him to have an airtight alibi — he was at work 20 miles away.
Nevertheless, investigators went ahead to search Jim's trash since they were sure he was hiding something, which is how they uncovered he'd purchased a prepaid calling card a few months prior. This was strange as he already had two cell phones, and this card solely made five calls to the exact same number — that of his 25-year-old co-worker Nancy Campbell's ex-boyfriend Scott Foxworth. The latter had just been released from prison on supervised probation after having been convicted of using a gun to kill a man during a drunken bar fight, reportedly making him desperate for money.
That's when it came to light Jim had originally hired Scott to rough up Ed in order to make it clear he should stay away from both Stacey as well as his kids, just to quickly jump to homicide for $10,000. There honestly wasn't a lot of evidence against either of them that wasn't circumstantial, yet they were still arrested for first-degree murder in April, thanks to the sheer cooperation of Nancy Campbell. She was hence the star witness for prosecutors during the men's respective jury trials too, just for the defense to attempt raising doubts over her credibility and character in general, but to no avail.
Where Are Jim Brescia and Scott Foxworth Now?
There was honestly a bit of drama during Jim's trial since he suffered a minor stroke during his second day of testimony, but he was still found guilty of murder as well as conspiracy on June 24, 2008. He was hence sentenced to life in prison without the possibility of parole, plus a concurrent term of 18-20 years, only for all of it to be overturned in favor of a new trial in 2015 following his 2011 appeal. However, in the end, on October 4, 2018, this 59-year-old Waltham native pleaded guilty to the lesser count of second-degree murder to close the matter for good, for which he received life with parole.
Coming to Scott, he was simply found guilty of first-degree murder and conspiracy in June 2009, following which he was handed down the same initial sentence of life in prison without parole. Therefore, today, at the age of 70, this triggerman is incarcerated at the medium-security Old Colony Correctional Center in Bridgewater, Massachusetts, where he's expected to remain for the rest of his natural life. As for Jim, he's currently confined in the medium-security Massachusetts Correctional Institution Norfolk — per state department records, he was denied parole in 2021 but will be eligible for it again in 2025.
Read More: Edward Schiller Murder: How Did He Die? Who Killed Him?