Director Sean McNamara's Amazon Prime film 'On a Wing and a Prayer' tells an amazing real-life story of faith and human resilience. The plot follows Doug White (Dennis Quaid), his wife Terri (Heather Graham), and daughters Maggie (Jessi Case) and Bailey (Abigail Rhyne) while they travel to Marco Island, Florida, to attend the funeral of Doug's brother Jeff. On their way back a week later to Archibald, Louisiana, on Easter Sunday 2009, they board the private plane King Air 200 N559DW (owned by Doug, leased through his company, White Equipment Leasing LLC), piloted by Joe Cabuk Jr.
However, about 10 minutes into the flight, Cabuk lost consciousness, prompting Doug to take control of the plane. It later becomes apparent to the White family that Cabuk is dead. If you are wondering who Kabuk was and how he died, we got you covered.
Who Was Joe Cabuk Jr.?
Cabuk was born on June 14, 1941, in Louisiana. After graduating from Oak Ridge High School, he enrolled at Northeast Louisiana University. Cabuk eventually earned a congressional Appointment to the U.S. Air Force Academy and graduated in 1963. Cabuk received his pilot training at Craig Air Force Base in Alabama before heading to gunnery school at Luke Air Force Base in Arizona. During the Vietnam War in 1969, he was stationed at Bien Hoa Air Base in Vietnam.
Upon returning to the Stateside, Cabuk served at Nellis Air Force Base in Las Vegas, Nevada, where he trained with the General Dynamics F-111 Aardvark. He was subsequently transferred to Idaho with a promotion: the Commander of the 390th Tactical Fighter Wing at Mountain Home Air Force base.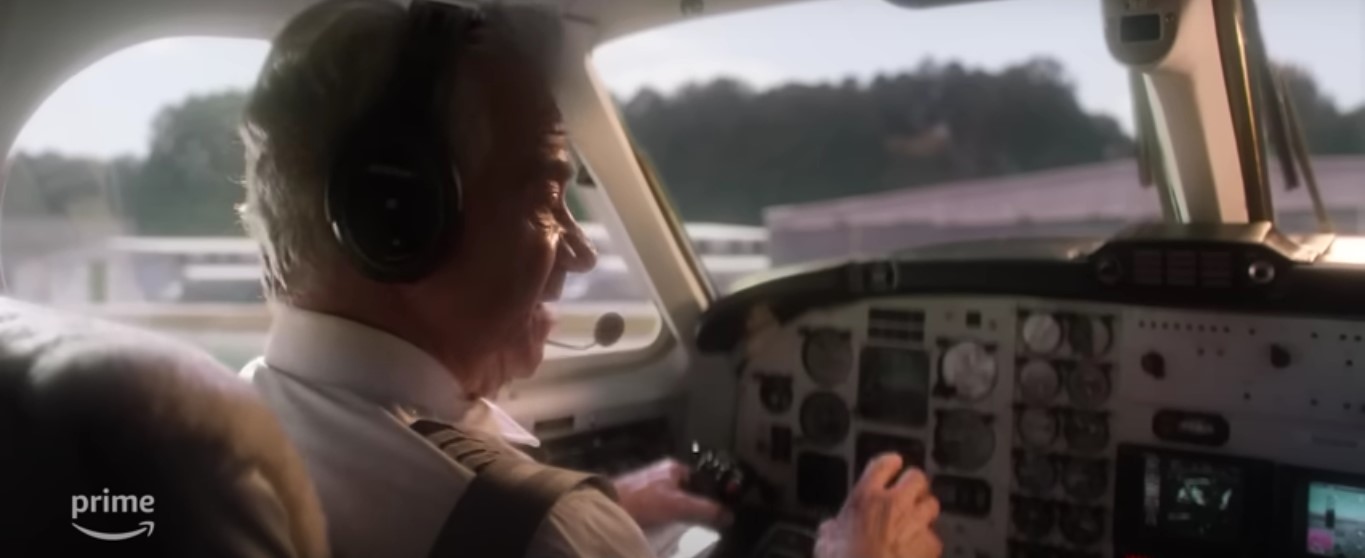 After graduating from the Naval Command and Staff College in Newport, Rhode Island, in 19766, Cabuk received another promotion when he became a colonel in 1981. For a while, Cabuk was on the Tactical Air Command staff at Langley Air Force Base in Virginia. After becoming a distinguished graduate of the Industrial College of the Armed Forces in Washington D.C., he was appointed Vice Wing Commander of the 20th Tactical Fighter Wing at RAF Upper Heyford Air Base in England in 1984 before becoming the Wing Commander of the 513th Tactical Airlift Wing at RAF Mildenhall Air Base, England, in 1985, and holding that position until 1987. Cabuk eventually retired in 1989. He was the Assistant Director of Operations for NATO in Naples, Italy, at the time.
After retiring from the military service, Cabuk joined the public sector and held positions such as a pilot at Fleeman Aviation in Monroe between 1989 and 1995, President and General Manager of Legacy Aviation from 1995 to 2000, and the Chief Pilot and FAA Company Check Airman at Monroe Air Center from 2000 until his death. A devout Christian, Cabuk was part of Oak Ridge Baptist Church. He was actively involved in the community, serving as a Deacon, Sunday School superintendent, and teacher.
How Did Joe Cabuk Jr. Die?
As mentioned above, it hadn't been 10 minutes since the plane had taken off, and Cabuk was going over the climb checklist with the aircraft on autopilot. Suddenly, he lost consciousness. "I looked over and his chin was on his chest," Doug recalled in an interview with the AOPA Foundation. "He made a loud, guttural sound, kind of a groan, and his eyes rolled back, and his hands never left his lap. It was quick, it was sudden, and it was final."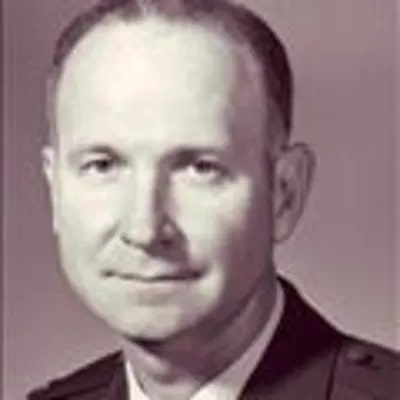 After Doug landed at Port Meyer, the EMTs reportedly tried to revive Cabuk for 30 minutes but were unsuccessful. He died on April 12, 2009, in Florida, at the age of 67. Although several outlets speculated that Cabuk had a heart attack, in an interview with FS MaNiA, Doug said that he believed the pilot's cause of death was sudden cardiac death. He claimed that he spoke to several cardiologists, and they all agreed. Cabuk was survived by his wife Marsha, sons Joe Grice Cabuk III and Samuel, sister Camilla Grant, and granddaughters Marissa and Allison. He is interred at Oak Ridge Baptist Cemetery.
Read More: Doug White: Where is On a Wing and a Prayer Pilot Now?