Netflix's 'Can You See Us' is an inspiring Zambian coming-of-age drama movie that follows Joseph, a young boy with albinism, who is rejected by his own father at birth. Growing up, he faces a lot of harassment and bullying from peers and adults, making him feel divided over his identity. However, Joseph gradually finds solace in music, and after overcoming every challenge, he becomes one of the most popular singers in Zambia. Since it is known that the movie is inspired by renowned Zambian singer John Chiti's life, many are eager to learn more about him and his journey. If you are in the same boat of curiosity, here are all the answers you need!
Who is John Chiti?
John Chiti was born in 1985 in Ndola, a city in Zambia's Copperbelt Province. The oldest among his six siblings, he had a tough childhood — his father reportedly rejected him as a baby because of his albinism, and his parents separated. "When I was born, my family was confused. They couldn't believe that I belonged, and this led to the divorce of my parents," shared the singer in a 2020 interview with Reuters. Consequently, Chiti lived with his mother till she passed away when he was barely eight. Following her demise, he moved in with his father, and thankfully, the latter had become more accepting of his son's condition by then.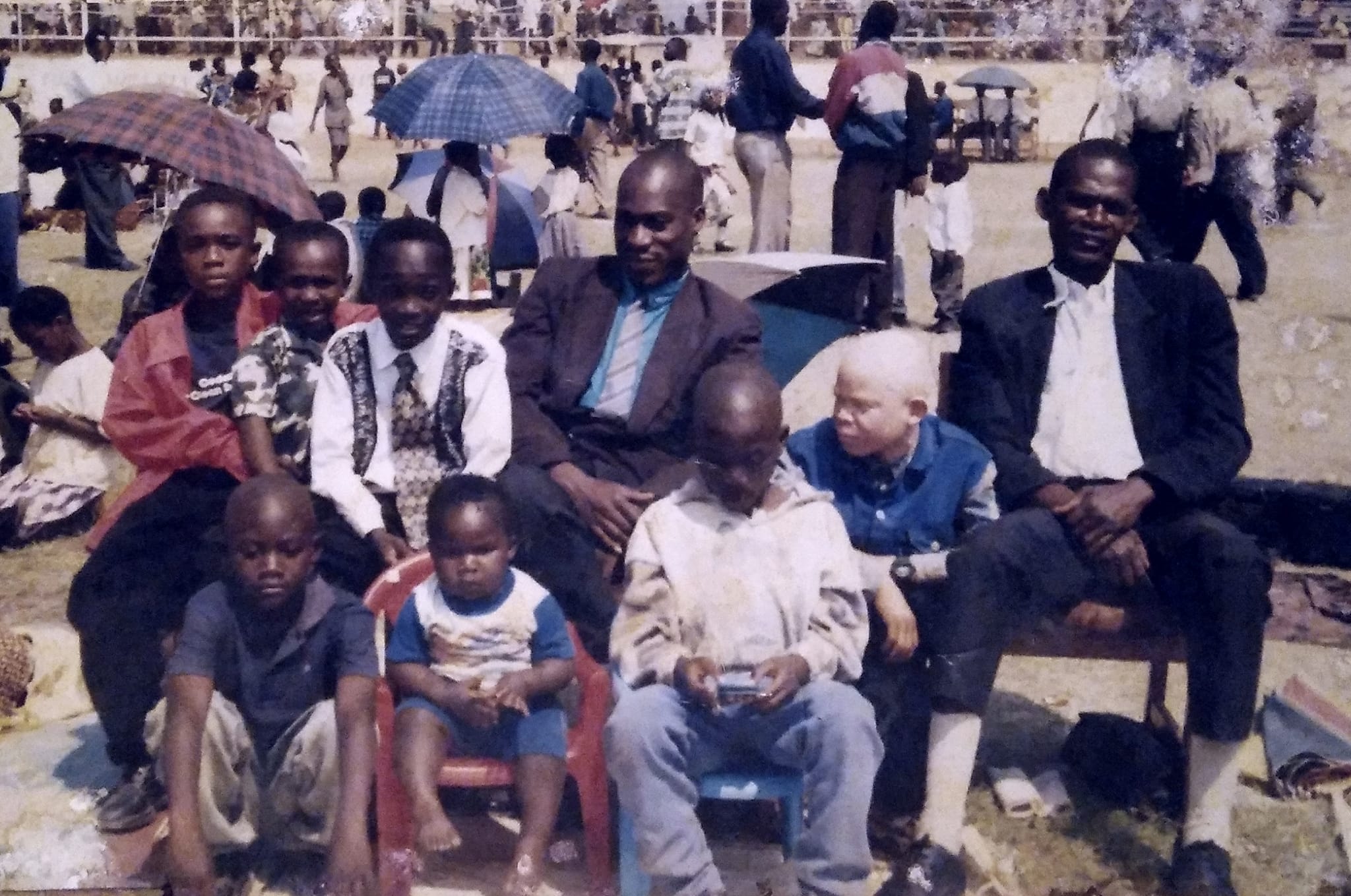 Yet, things were still hard for Chiti, as passersby, teachers, peers, and even his own relatives would often call him names and make cruel remarks. This is because there was a heavy stigma attached to albinism at that time in Zambia, and he even faced discrimination in school. Moreover, Chiti's weak eyesight made him struggle to cope with the academic pressure, and his teachers would punish him more severely than the other kids. Sadly, he even had to give up on his beloved sport, soccer.
Nevertheless, Chiti persevered and enrolled at the Munali Boys Secondary School in Lusaka, Zambia, where he found that his passion lay in music. "Music was like a refuge. The first time I sang, and I saw someone clapping for me who used to bully me, I thought, wow, music is a powerful force," said the singer in the same interview. Given his Christian faith, he reportedly started as a gospel music writer and was part of a musical band.
However, Chiti soon felt his true calling lay in R&B music, and hence, after graduating from high school in 2004, he decided to pursue it as his full-fledged career. He released his debut album, "Ifindingile" in 2008. Considered to be Chiti's breakthrough in the R&B scene, it earned him a lot of praise and accolades, including the Most Promising Artist of the Year at the 2008 NGOMA Awards. On top of it, he won the Humanitarian Award for being the first person with albinism to become a recording artist in Zambia.
Where is John Chiti Now?
Since his musical debut, John Chiti has not looked back; with five successful albums to his credit, he is now one of the most popular singers in Zambia. While making TV appearances and touring the country after his first album, he interacted with several individuals with albinism. He realized many others like him had to face severe adversities to live with dignity. Using his popularity and resources, Chiti began mobilizing the albinism community regarding their governance rights, and in 2008, he founded the Albinism Foundation of Zambia (AFZ).
The first of its kind in the African country, AZF is a non-government organization that aims to eradicate discrimination and protect and promote the rights of people with albinism in Zambia. As the organization's Executive Director, Chiti also helps the albinism community seek legal aid and better medical provisions. Apart from his work with AZF, the singer describes himself as a music activist and likes to write songs about social issues close to his heart.
For instance, Chiti partnered with two disability rights organizations — the Norwegian Association of the Disabled and the Cheshire Homes Society of Zambia — for his 2020 music video "Corona Virus." It spoke about not ignoring people with disabilities during the COVID-19 pandemic, especially the albinism community, which faced severe violence due to people's increasing superstitious beliefs and was denied healthcare. For his humanitarian work, the singer was appointed the UN Goodwill Ambassador for the "Leave No One Behind Africa 2030 Campaign." In February 2022, he became a member of the Zambia Police Service Commission.
Gradually, Chiti is also returning to his roots as an African gospel musician, as he believes it helps him be his most authentic self and spread the word of God through his music. In 2018, he received a diploma in Civic Leadership from Wagner College as part of the prestigious Mandela Washington Fellowship. Besides, Chiti is the CEO of Talent Development Center (TDC), which he opened in 2017 to "discover, develop, produce, and promote talent in youth, thereby empowering them to earn a living." On the personal front, the singer and activist is happily married to Mercy Chiti, and the couple resides in Lusaka with their two kids.
Read More: Movies Like Can You See Us