Netflix's 'Can You See Us,' directed by Kenny Mumba, is a heartfelt Zambian coming-of-age drama film. Crafted by the creative minds of Andrew and Lawrence Thompson, it delves into the life of a young Zambian boy born with albinism. 'Can You See Us' beautifully captures the journey of a young boy's struggle against adversity and prejudice. The narrative traces his journey of resilience, having been initially rejected by his father at birth. Through Joseph's story, the film highlights the importance of empathy, acceptance, and the courage to challenge societal norms.
With its compelling narrative and poignant performances, the film leaves a lasting impact, encouraging audiences to see beyond appearances and embrace the humanity that unites us all. Unveil the captivating tapestry of similar recommendations where characters defy expectations and challenge the norms, reminding us that true depth lies beyond what meets the eye. You can watch most of these movies like 'Can You See Us' on Netflix, Hulu, or Amazon Prime.
8. Honey Boy (2019)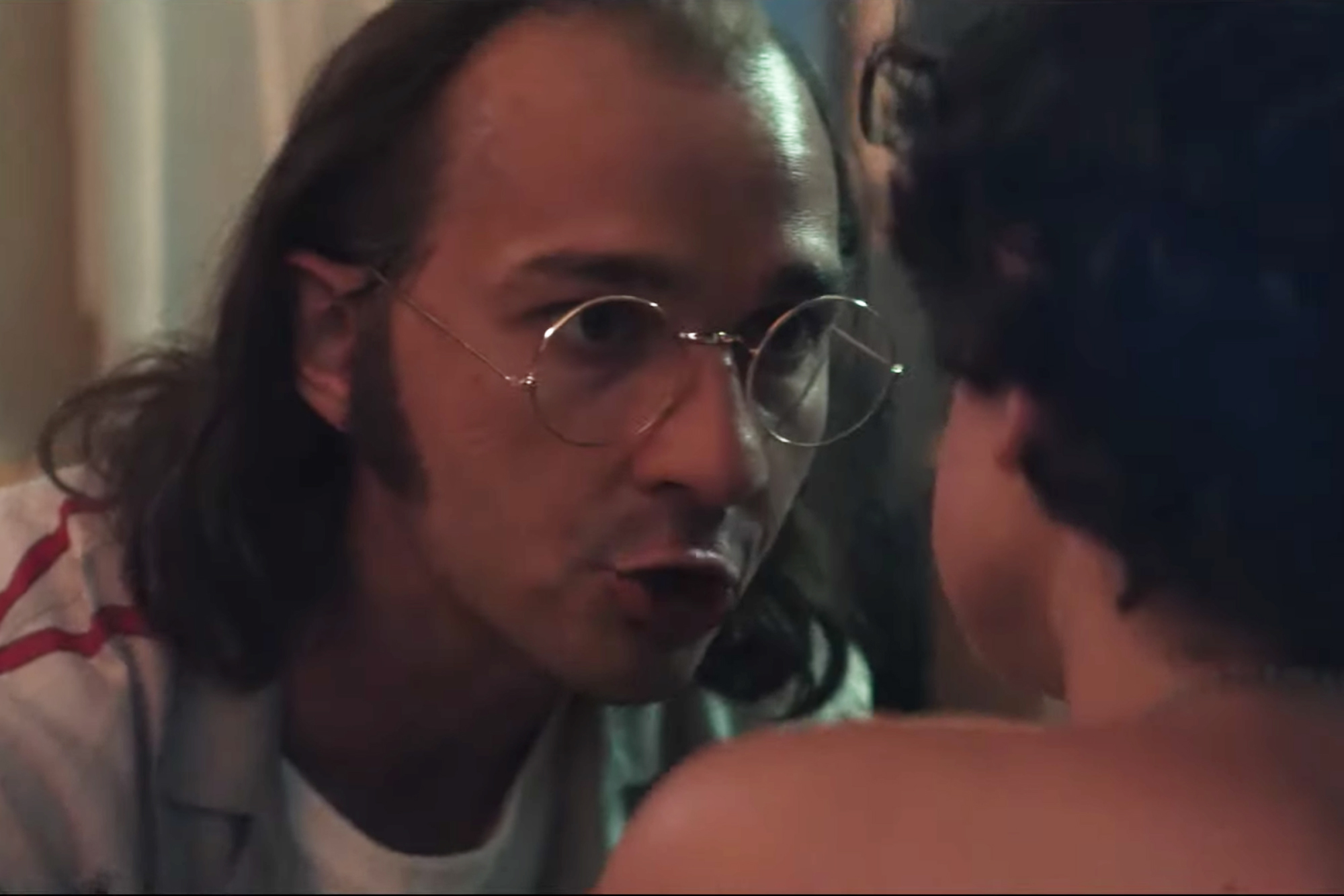 'Honey Boy' unfolds as a drama film under the direction of Alma Har'el, marking her inaugural venture into narrative feature filmmaking. The screenplay, skillfully crafted by Shia LaBeouf, draws inspiration from his own childhood and the intricate dynamics he shared with his father. This cinematic narrative features a cast that includes LaBeouf himself, along with Lucas Hedges, Noah Jupe, and FKA twigs. Both 'Honey Boy' and 'Can You See Us' show the complexities of personal struggles, offering poignant portrayals of characters navigating adversity and seeking self-discovery against the backdrop of challenging familial relationships.
7. Akeelah and the Bee (2006)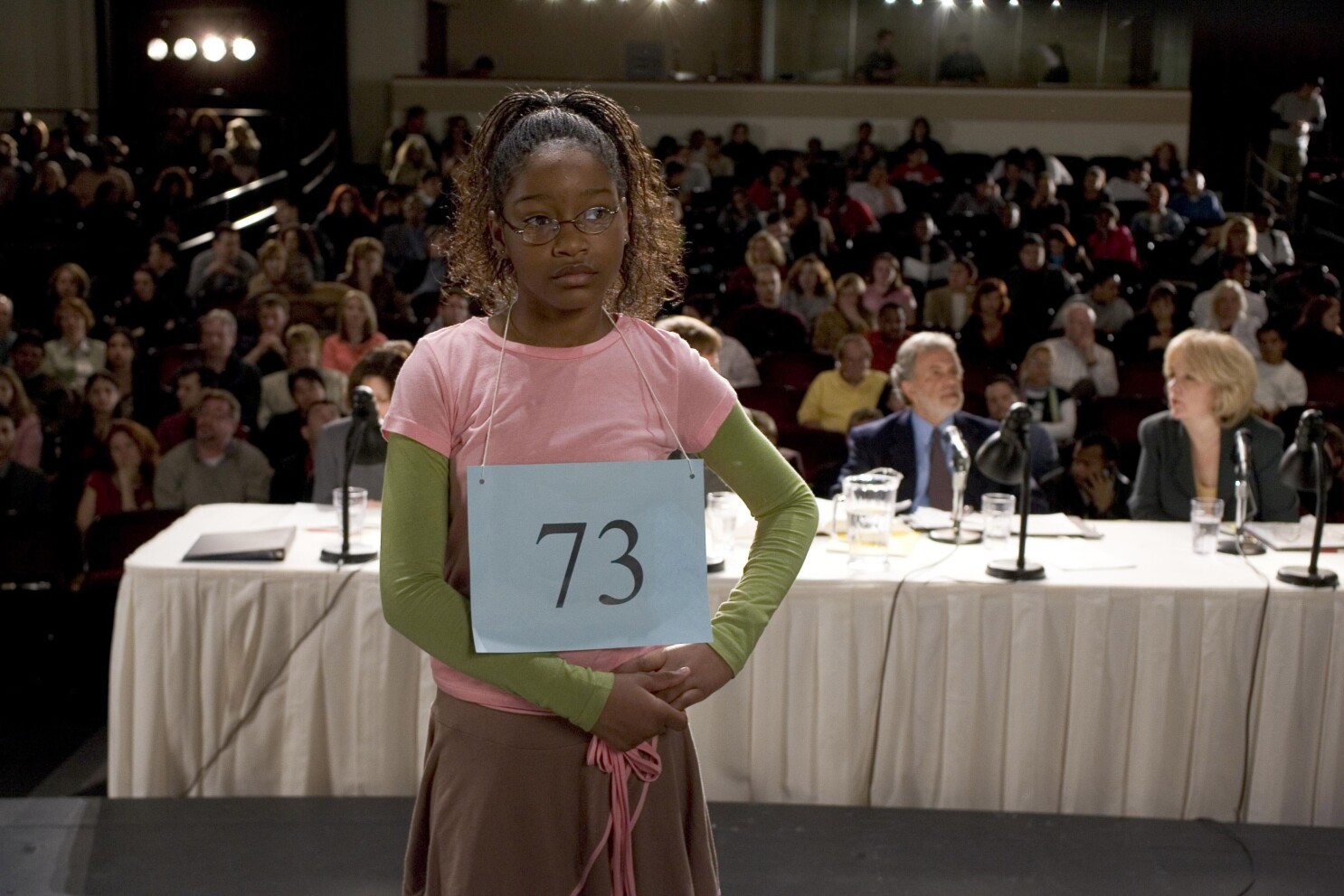 'Akeelah and the Bee,' directed by Doug Atchison, is an inspiring drama movie that centers on Akeelah, a young girl with exceptional spelling talents from a challenging neighborhood. With Laurence Fishburne, Angela Bassett, and Keke Palmer in the cast, the film follows Akeelah's journey to the National Spelling Bee, showcasing her growth, determination, and the support she receives.
Themes of perseverance, community, and breaking stereotypes run through the narrative. This resonates with the heart of 'Can You See Us,' where, like Akeelah, the protagonist's resilience defies the odds, emphasizing the power of inner strength and the human spirit to shine despite societal constraints.
6. Precious (2009)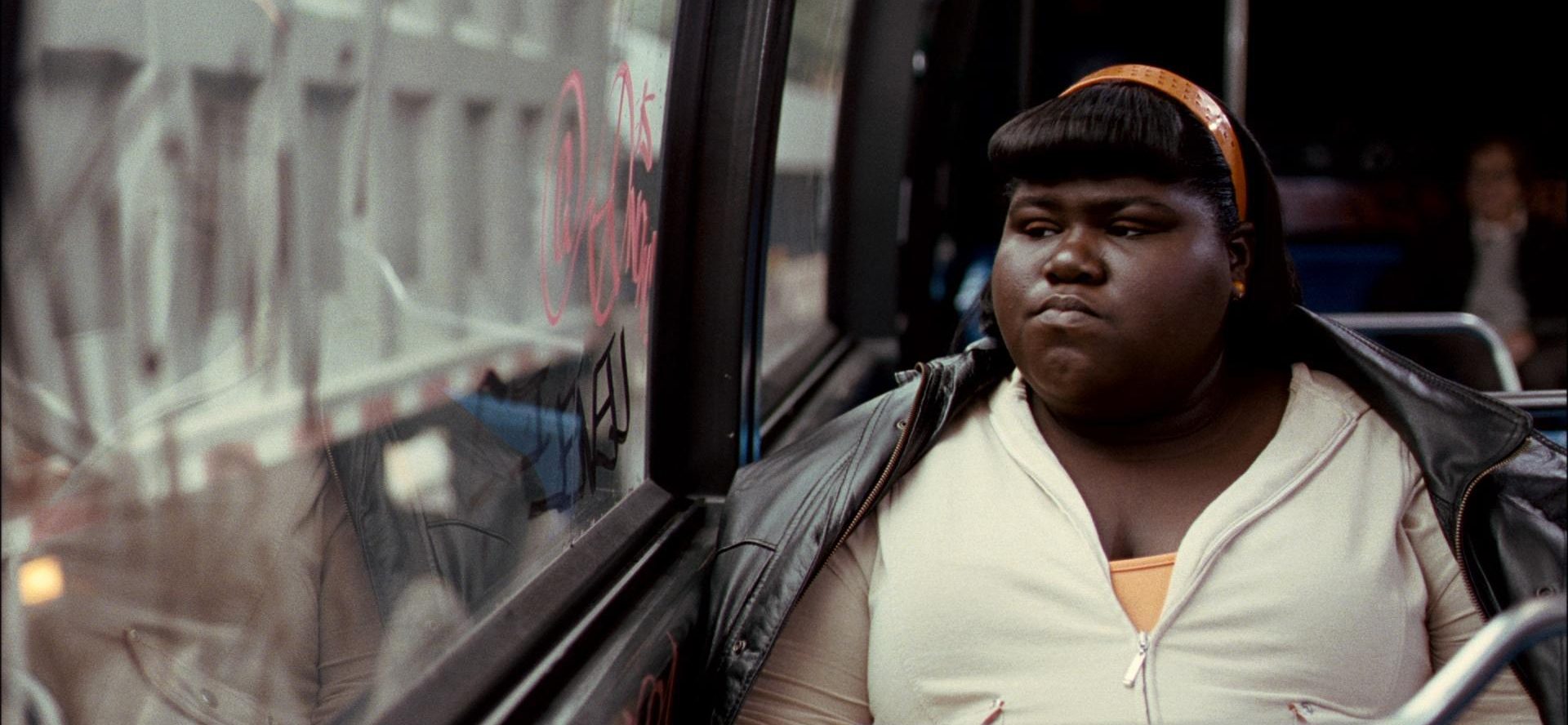 Directed by Lee Daniels, the drama film 'Precious' draws inspiration from Sapphire's novel 'Push.' The film portrays Precious, an abused teenager, as she navigates the challenging landscape of her life. With Gabourey Sidibe and Mo'Nique in prominent roles, the story highlights the themes of resilience, empowerment, and breaking the cycle of abuse. The narrative's powerful portrayal of overcoming adversity aligns with the heart of 'Can You See Us,' demonstrating that, like Precious, the protagonist's strength in the face of adversity is a testament to the unyielding human spirit, resonating deeply with audiences.
5. A Monster Calls (2016)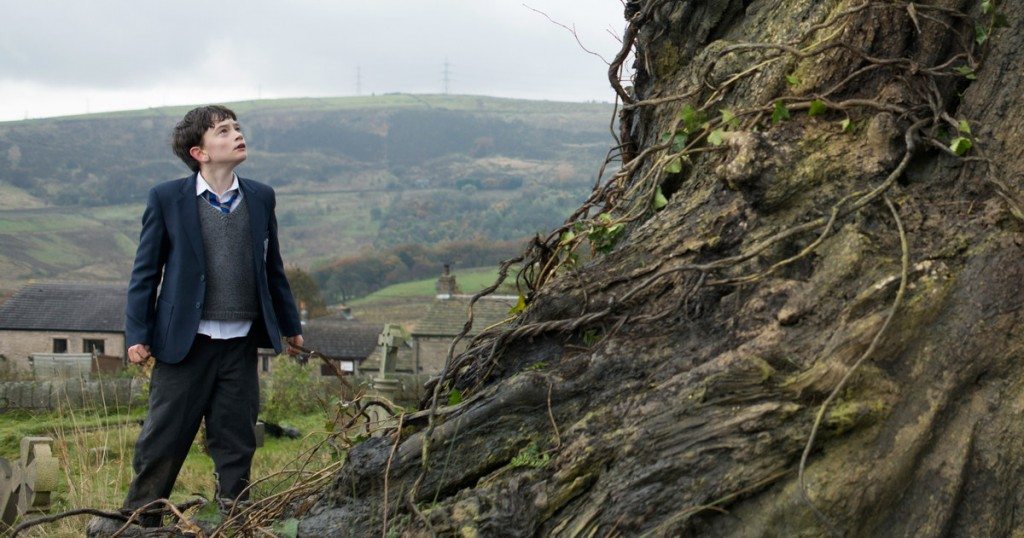 'A Monster Calls' is a captivating dark fantasy drama film directed by J. A. Bayona, adapted from Patrick Ness' 2011 novel of the same name. The cast includes Liam Neeson, Sigourney Weaver, and Lewis MacDougall. The story follows Conor O'Malley as he confronts his mother's terminal illness. Amidst his struggles, he encounters the Monster, an immense anthropomorphic yew tree that shares stories with him. Just as 'Can You See Us' explores emotional challenges, 'A Monster Calls' highlights the complexities of coping with loss, connecting to the viewer through themes of empathy, growth, and the journey toward understanding life's hardships.
4. The Blind Side (2009)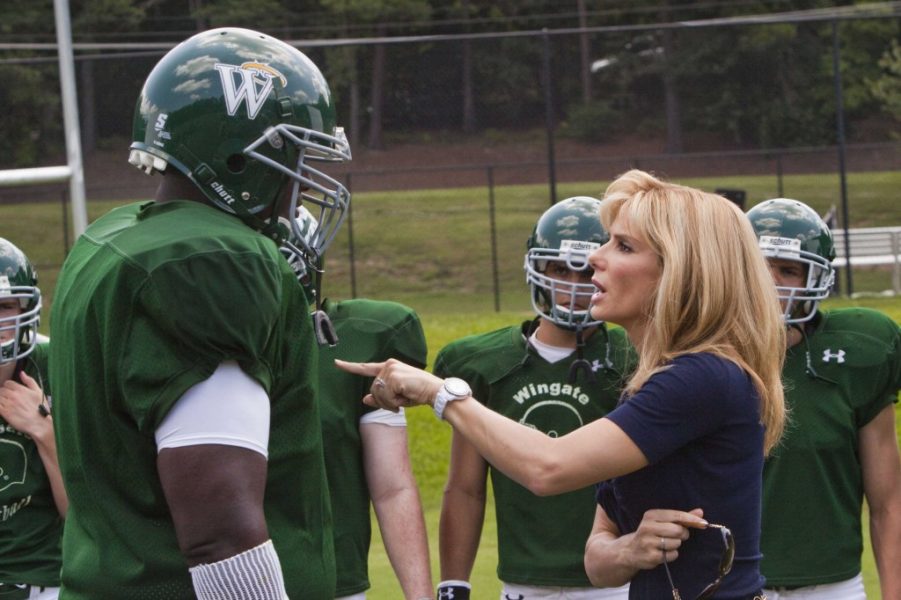 'The Blind Side' is a compelling sports drama film penned and helmed by John Lee Hancock. Adapted from Michael Lewis' 2006 book, it recounts the remarkable journey of Michael Oher, a football offensive lineman who defies his disadvantaged background to rise in the National Football League (NFL), aided by Leigh Anne and Sean Tuohy. The cast features Sandra Bullock as Leigh Anne, Tim McGraw as Sean, and Quinton Aaron as Oher. Just as 'Can You See Us' explores personal triumphs, 'The Blind Side' resonates through themes of mentorship, determination, and the transformative power of compassion in the face of adversity.
3. Simon Birch (1998)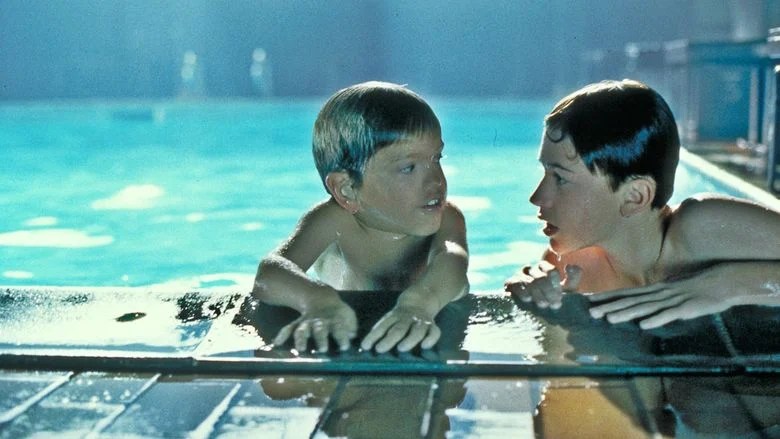 'Simon Birch' is a charming comedy-drama film, taking inspiration from John Irving's 1989 novel 'A Prayer for Owen Meany.' Mark Steven Johnson makes his directorial debut as the screenwriter and director, crafting a poignant cinematic experience that captures the essence of friendship and destiny. The movie centers on the life of Simon, a young boy with stunted growth who possesses unwavering faith in a greater purpose despite his challenges.
Simon's relationship with Joe, a best friend who shares their small town's misadventures, defines his journey through childhood's trials. His determination to discover his destiny and Joe's steadfast companionship echo the resilient spirit seen in 'Can You See Us,' linking both narratives in their portrayal of overcoming obstacles.
2. Wonder (2017)
'Wonder' is a touching family drama movie directed by Stephen Chbosky, who is best known as the author of 'The Perks of Being a Wallflower.' It draws inspiration from R. J. Palacio's 2012 novel of identical title, portraying a touching coming-of-age journey. The plot chronicles the story of Auggie Pullman, a young boy born with facial abnormality due to Treacher Collins syndrome who enters a private school in fifth grade.
As Auggie faces the challenges of acceptance and finding his place in a new environment, the film navigates themes of empathy, kindness, and inner strength. This narrative of embracing uniqueness and battling societal judgments resonates with the core message of 'Can You See Us,' which similarly emphasizes the importance of understanding and celebrating individuality in the face of adversity.
1. Mask (1985)
'Mask' is a biographical drama film directed by Peter Bogdanovich, featuring a cast led by Cher Lloyd, Sam Elliott, and Eric Stoltz. It portrays the life of Roy L. 'Rocky' Dennis, a young boy afflicted with craniodiaphyseal dysplasia, a rare genetic disorder known as lionitis due to its distinct cranial enlargements.
The film showcases Rocky's pursuit of acceptance and joy, supported by his mother, Rusty, despite his physical challenges. Akin to 'Can You See Us,' where the protagonist battles discrimination, both stories underline the human capacity to rise above challenges, urging us to see beyond physical differences and embrace the shared strength within us all.
Read More: Is Netflix's Can You See Us Based on a True Story?