In October 2003, when a Fairfield University sophomore named Mark Fisher was found dead in Brooklyn after a night of partying with friends, the whole town went into a frenzy. The police had a tough time trying to get through the case but after a year of investigation, Antonio Russo and John Giuca were arrested on charges of second-degree murder, robbery, and weapon possession. In ABC's '20/20: Undercover Mother', we follow the journey of John Giuca's trial and his mother's fight to prove that her son is innocent. If you are interested in knowing more about this bewildering tale, we have got you covered. Let us get into the details of the case, shall we?
Who is John Giuca?
John Giuca was the son of John Giuca Sr. and Doreen Giuliano. The pair separated when John he just 2 years of age, and later married Frank Giuliano. John Giuca lived with his mother and his stepfather in their Brooklyn house on Argyle Road in Prospect Park South, Brooklyn. He was a college student studying to be a Criminal Justice lawyer when he met Mark Fisher. On the ill-fated night of October 12, 2003, 20-year-old Giuca met Mark Fisher through some of his friends while he was partying in Manhattan. His mother had gone to Florida for a vacation and he had the house to himself.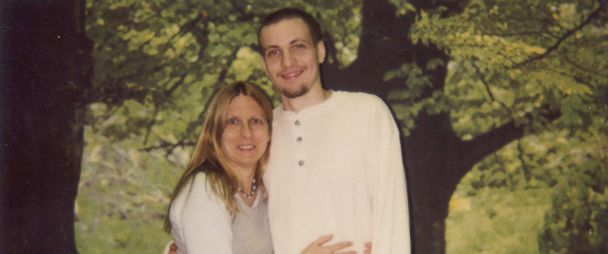 When it was pretty late in the night, he suggested that the people should come back to his house for an after-party. As the party progressed, Antonio Russo, the then 17-year-old school drop-out who allegedly supplied weed to the party, also joined them. The party came to an end in the early hours of the morning and it was at around 6:40 am that the police rushed to the Brooklyn neighborhood. They had received calls that reported possible gunshots in the vicinity and upon arrival, they saw the body of Mark Fisher lying a few blocks away from John Giuca's house. Fisher had been beaten and shot five times in his chest and sides and was declared dead.
Where is John Giuca Now?
When the police began investigating Mark Fisher's death, Giuca and Russo became prime suspects. The police believed that Giuca had been part of a street gang named "Ghetto Mafia" and that the murder of Fisher was likely an extension of their gang activity. Lauren Calciano, the former's on-again, off-again girlfriend, testified that he had given Russo the gun to kill Fisher. Giuca's friend, Albert Cleary, said that Giuca told him that Russo had attacked Fisher, and after shooting him, he gave the gun back to Giuca, who in turn handed it to Cleary to dispose of. Giuca's former cellmate John Avitto was also called in to testify at the trial in 2005.
Avitto claimed that he overheard Giuca confess to the crime to his father. Even though Avitto and Lauren, and a few others, recanted their statements after a few years, it had no bearing on the outcome of the case. In matters unrelated to the case, in July 2004, Giuca had been accused of firing shots at a group of people while he was vacationing in Florida. He was arrested for assault but the charges against him were later dropped. Three months before his arrest in the Fisher case, he was again arrested on Bensonhurst Street in Brooklyn for reportedly selling narcotics while wearing a bullet-proof vest.
After a brief deliberation, the jury gave the verdict that Giuca was guilty on charges of second-degree murder, robbery, and multiple counts of criminal possession of a firearm. He was sentenced to 25 years to life in prison. In 2008, he filed a motion to vacate his verdict, citing juror misconduct at his trial. After this plea was dismissed, he made a second motion that alleged charges against the malpractices employed by Brooklyn Assistant District Attorney Anna-Sigga Nicolazzi but she denied she had done anything wrong in the case. There seemed to be some light at the end of the tunnel for Giuca when an appellate court overturned his conviction and ordered a new trial for him in 2018.
However, the verdict against Giuca was reinstated shortly after by the Court of Appeals in 2019. The court maintained that the "strong evidence" against him and "his efforts to dispose of the gun shortly after the murder" established his intentions. Giuca is currently behind bars at NYSDOC Eastern Correctional Facility and is nearly a decade away from his parole. The hearing for his third motion to vacate his sentence was scheduled in January 2021 but to no avail. As per his lawyer, he has "been living in prison wrongfully for 17 years in connection with a case where over the years he gets piecemeal exculpatory evidence. But he is also a fighter and he's in a good place in terms of continuing the fight."