If there's one thing absolutely nobody can deny, it's that Johnathan "Johnny" Paul Manziel is one of the most meteorically polarizing football players to have come to light in the past decade. After all, as carefully explored in Netflix's 'Untold: Johnny Football,' not only has he done wonders on the field, but he has also crossed every bound of it by letting his raw instincts roll through. It turns out discipline in any way, shape, or form has ostensibly, unfortunately, never been his strong suit, and so it has resulted in him being unable to sustain his ambitions as well as lifestyle.
What Happened to Johnny Manziel?
Although born in Tyler, Texas, on December 6, 1992, as the elder of two to Michelle (nee Liberato) and Paul Manziel, Johnny primarily grew up in the wondrous, sports-centric city of Kerrville. It thus comes as no surprise baseball, basketball, football, and golf have always been a part of his life, only for one of them to turn his world upside down once he enrolled at Tivy High School. The truth is this institution's football program is as strict as it is successful, which is why his parents signed him up for it in the hopes the youngster would finally learn the significance of training.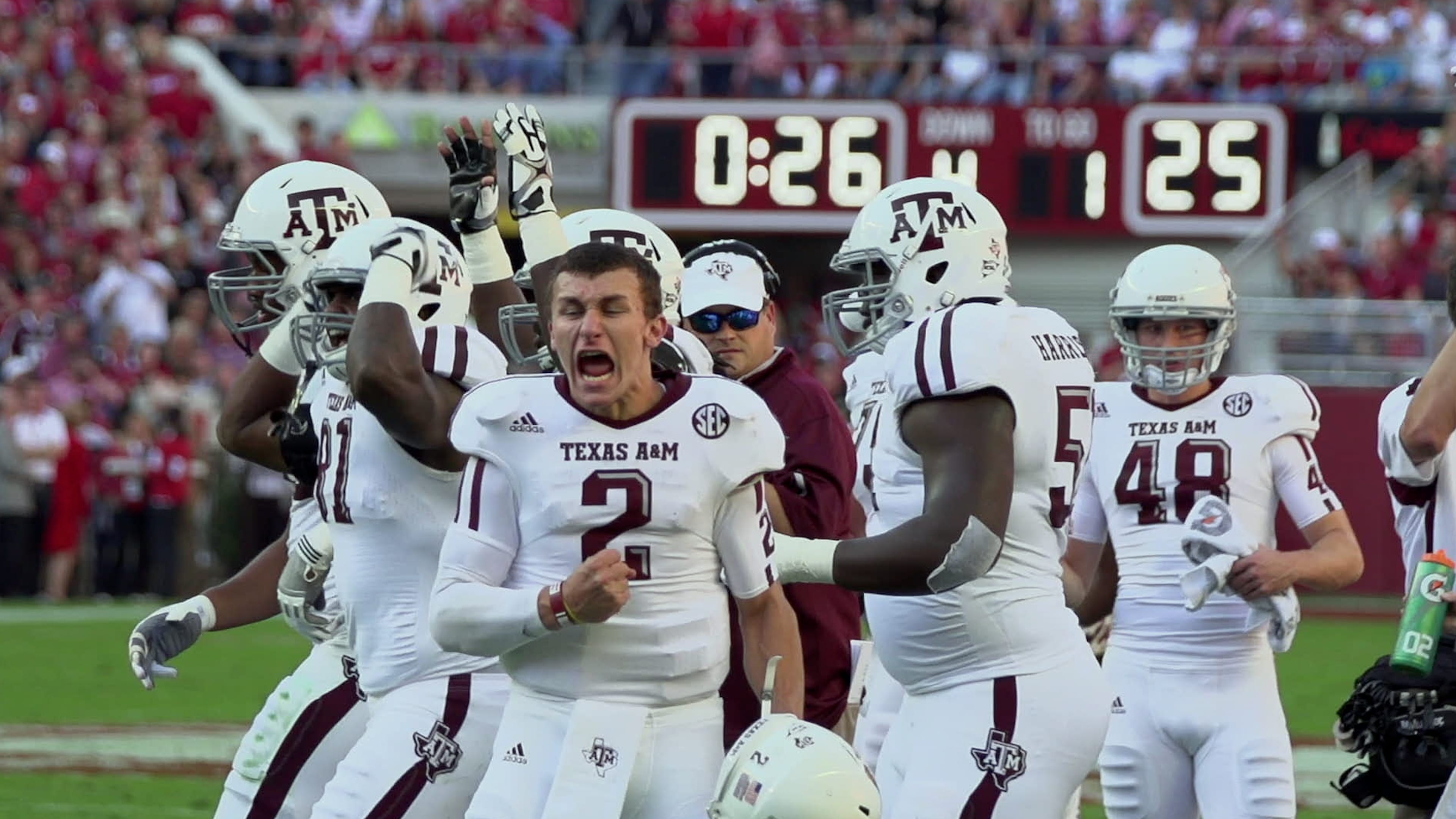 Though little did anyone know Johnny was a natural, leading him to make the varsity team in his first year itself and then switching from playing receiver to quarterback during his sophomore. In fact, in his ensuing three years as a high school athlete, the Parade All-American completed 513 passes, rushed 525 times, crossed approximately 11,538 yards in total, and made 78 touchdowns. Hence, of course, he was recruited with some incredible offers yet ultimately decided to go with Texas A&M over nine others — his dream school, the University of Texas, did not approach him.
Johnny was actually happy with his collegiate decision despite the fact he didn't even get a chance by his first internal pick, but then the lack of constant routine in his life changed everything. He was arrested and charged with disorderly conduct, failure to produce identification, as well as possessing a fictitious driver's license in June 2012, shortly before his very first college game. He eventually pleaded guilty to the second count while the other two were dismissed around a year later, yet he'd already acquired a reputation of being a bad boy with the skills of an utter pro.
Therefore, according to the documentary, many individuals just didn't hold Johnny accountable — they backed off his controversial personal life because he always performed the way they'd asked. His being the first freshman ever to win The Heisman Trophy, The Manning Award, along with The Davey O'Brien National Quarterback Award in 2012 further corroborated the same from every angle. However, this athlete's troubles continued; apart from partying a little too much a little too often, he also came under investigation by the NCAA for accepting payments for autographs.
Since students weren't allowed to make any money from their brand name or any collaborations under the NCAA guidelines back then, Johnny doing so could've cost him his entire scholarship. But thankfully, with the help of some manipulation by friend/"manager" Nate Fitch, they were able to ensure nothing concrete could be proven even though the accusations were 100% true. Then came this star quarterback's decision to turn pro in 2014, only for him to be drafted by the Cleveland Browns in the first round despite fears of his partying ways towards the end of Draft boot camp.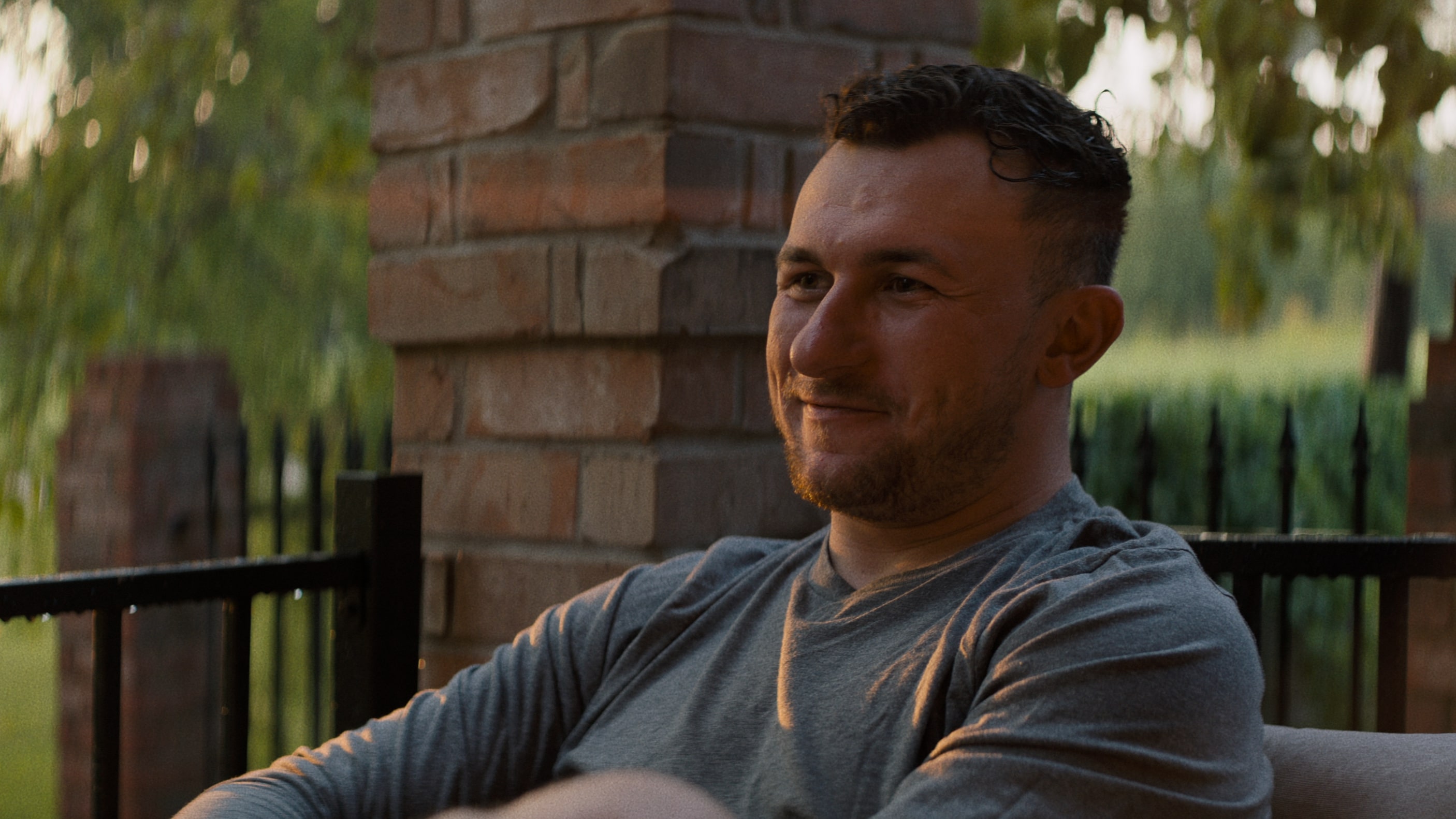 That's when Johnny (or Johnny Football) admittedly quickly realized he wasn't too into football anymore and wouldn't be happy in Cleveland, so he kind of checked out from everything altogether. Then came reports of him missing some practices, going on substance-dependant benders, not following any team requirements, and allegedly assaulting his then-girlfriend Colleen Crowley. Per the original, he was also using cocaine as well as OxyContin every day following the 2015 season, resulting in him being released by the Bears in March 2016 — he thus went further into a spiral.
According to the aforementioned production, Johnny was soon medically diagnosed with bipolar disorder, but he refused to re-enter any rehab facility to stop his extreme self-sabotaging ways. Instead, he ensured his agents, friends, and family distanced themselves from him prior to going on a "$5 million bender" with a definitive determination to let it destroy him along with his reputation.
Johnny said, "I'd planned to do everything I wanted to do at that point in my life, spend as much money as I possibly could, and then my plan was to take my life. Months prior, I'd bought a gun I knew I was going to use. I wanted to get as bad as humanly possible to where it made sense; it made it seem like an excuse and an out for me. Still to this day, don't know what happened. But the gun just clicked on me." That's when he reconnected with his loved ones.
Where is Johnny Manziel Now?
Thankfully, once Johnny's plan failed, he returned to his family home to get the help he needed and actually managed to find his way back to football too — he came back to play in 2018. The athlete signed with the Canadian Football League's Tiger-Cats, only to be traded to the Alouettes the same season before being deemed ineligible for CFL altogether due to some contract issues. He then signed with the Alliance of American Football's Memphis Express in 2019, yet moved to the indoor American football league Fan Controlled Football in 2020; he's currently signed with the Zappers with the admittance that this game is "not at the forefront of" his mind at the moment.
In other words, residing in Scottsdale, Arizona, it appears as if Johnny is currently leading a relatively quiet, peaceful life to focus more on the betterment of his mental health than anything else. Though the 2022 Texas A&M Athletics Hall of Fame inductee does actively host the 'Balls Don't Lie' podcast while also serving as a partner of a golfing brand by the name of Cactus Hack. Moreover, we should mention that it seems like the athlete is presently in a happy, healthy relationship with Model/Microblading Artist Kenzie Werner.
Read More: Nate Fitch: Where is Johnny Manziel's Friend Now?