Freeform's dating reality TV show 'Love Trip Paris' follows four gorgeous women who leave their country and set to find love in Paris in 'Emily in Paris' style. The four singles embark on a romantic quest while taking part in a risky social experiment for those who have had difficulty finding love in the United States. They will each have an extraordinary journey to Paris, where they will find their ideal life mate and stay in a penthouse in the heart of the city with French suitors eager to date them.
One of the beautiful singles, Josielyn Aguilera, entered the gorgeous penthouse with a dream of finding a perfect partner. Besides, she even built wonderful connections during her time on the show. Nevertheless, with the cameras now turned away, let's take a closer look at Josielyn's journey and find out where she is at present, shall we?
Josielyn Aguilera's Love Trip Paris Journey
It is hard to believe that Josielyn was never in a serious relationship prior to her appearance on the show. She really hit it off with Gessica, whom she admired like an art piece. She revealed to Gessica that she is a "post-up trans woman," and it was very difficult for her to grow up in a misogynist family. She also had a good thing going with Leo, who "blushed" at her comments. However, the date with Leo really affected Gessica. However, after careful consideration, she decided to choose Gessica. Unfortunately, due to a lot of drama, their relationship couldn't continue, and Josielyn realized she was better off alone.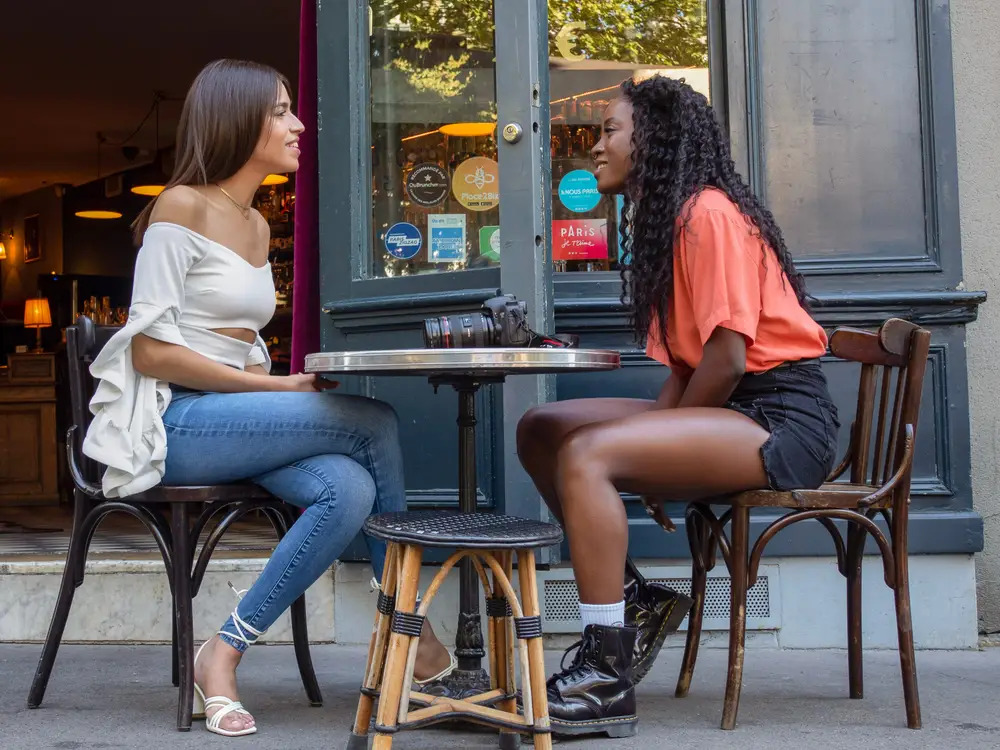 Josielyn did find love after coming on the show. She fell in love with herself and the city. While talking about her journey, Josielyn revealed, "I feel like that is the biggest thing, to be vulnerable with someone and also with yourself." She added, "I learned so much about me and about knowing my own worth and my own value and always having that first. Making sure that I love who I am and I value everything that I've accomplished. I feel like that's going to take me into loving and appreciating someone else."
Where is Josielyn Aguilera Now?
In season 1 of 'Love Trip: Paris,' we saw Josielyn Aguilera enter as a strong and free-spirited young woman who's looking for love but wouldn't settle for anything less than perfection. Her charming personality and smile quickly won over her suitors, who were trying their best to woo the actress. Professionally, Josielyn has a thick resume. Josielyn is a known personality in the film industry. Since her debut in 'Jacked,' she has made several appearances in projects like 'Quantum Leap' and 'Not So Straight in Silver Lake.'
The photogenic artist is a model and currently resides in LA. She has been working with Slay Models on a contractual basis. Josielyn doesn't appear to be dating anybody right now, but the stunning Latina actress is killing it every day. Josielyn is also an artist who creates fantastic artwork and designs, which she posts on her social media page. We wish Josielyn the very best in her journey to success, and we hope we get to see more of her on screen.