Freeform's 'Love Trip Paris' is a dating reality TV show that follows four singles who are prepared to uproot their life and leave everything behind in search of true love beyond the borders but in the fashion capital. The individuals go on a journey to find love and participate in a daring social experiment for people who have failed to find love in the country.
Each of them takes an amazing trip to Paris, where they meet their perfect life partner and stay in a penthouse in the middle of Paris with French suitors waiting to date them. Season 1 introduced four free-spirited personalities who embarked on a journey to find "the one." So it is natural for fans of the show to wonder what happened to the singles in the show. If you're curious about the same, here's everything we know!
Where is Josielyn Aguilera Now?
Josielyn Aguilera is a determined and aspirational young woman in 'Love Trip: Paris' who is searching for love but won't accept anything less than perfection. She swiftly wins the group over with her charismatic demeanor and endearing smile. Josielyn made her acting debut in 2022 in the movie 'Jacked' as Amira. She has since made appearances on the TV shows 'Quantum Leap' and 'Not so Straight in Silver Lake.'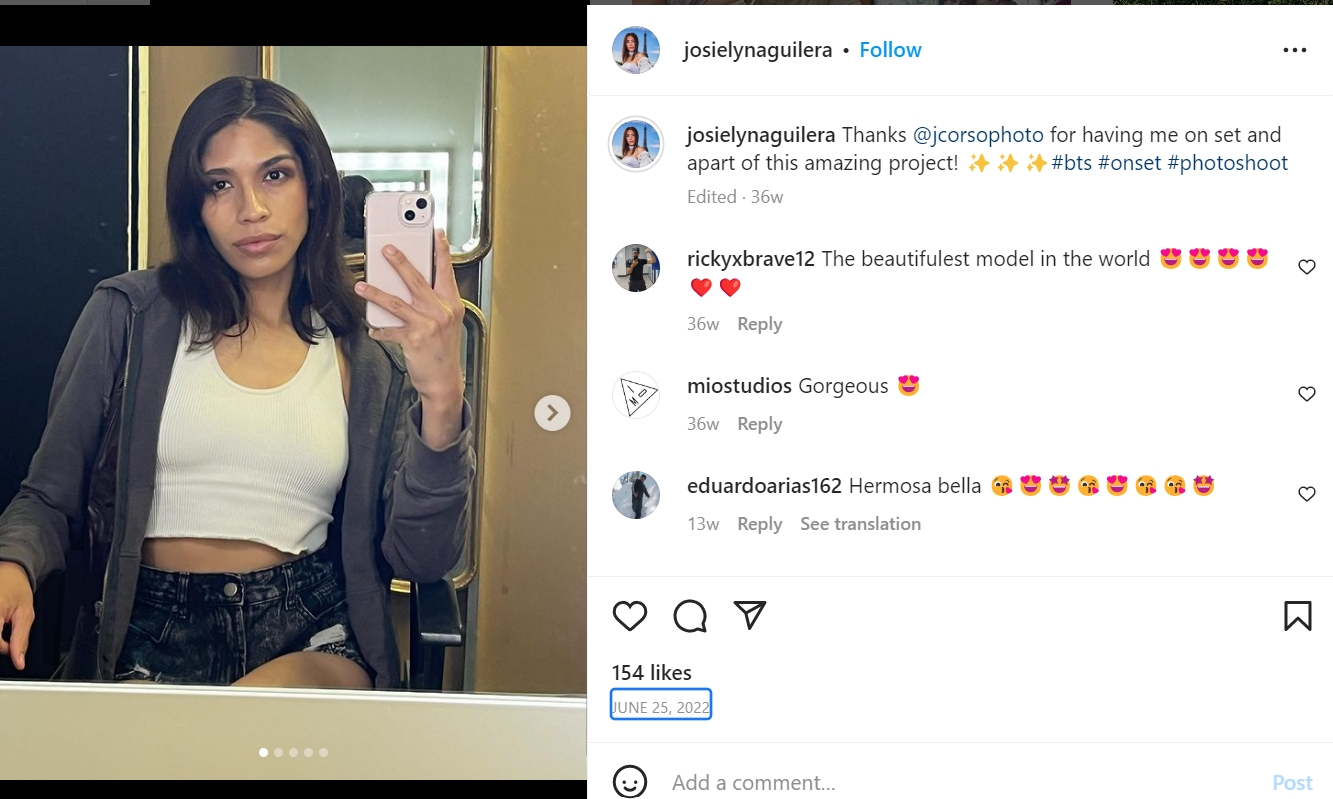 The camera-friendly artist frequently posts sizzling, high-fashion photographs on Instagram, proving why she also chose to model as a career. The model is currently based in LA and has been associated with Slay Models. It doesn't seem that Josielyn might have a partner at the moment, but the gorgeous Latino-American actress is slaying every day. A not-so-known fact about Josielyn is that she is a brilliant artist, and though making cute sketches is just a hobby, the actress is great at it.
Where is Lacy Hartselle Now?
Lacy Hartselle preaches the phrase, "Jack of all trades." Lucy is a big personality and has made appearances in multiple productions. Lacy most recently starred in 'All Those Small Things.' She stars in 'Ouija Craftm' 'Christmas in July,' 'Curse of the Nun,' 'American Hunt,' 'Death Cast,' 'Novitiate,' and 'The Gods of Summer.' In television, Lacy most recently appears in 'The Purge,' 'Nashville,' and '#killerpost.' Lacy may be seen in national advertisements alongside Dierks Bentley for Dodge, Walgreens, Geico, ESPN, Jolly Rancher, Chick-Fil-A, Papa John's, Firestone, and 5 Hour Energy outside of television and movies.
Lacy also stars in the music videos for a number of country musicians, including Luke Bryan, Hunter Hayes, Easton Corbin, and Dan + Shay. Lacy is a multi-talented star since she can sing mezzo-soprano and dance with skill. She speaks basic French and is fluent in several dialects of the US, including Brooklyn/Jersey, Southern, Trans-Atlantic, and Standard American. 'This Is Temporary,' a podcast that de-stigmatizes mental health, was also founded and is hosted by Lacy. It's a relatable, uncensored mental health podcast about finding meaning in suffering.
Where is Caroline Renner Now?
Caroline Renner is a beautiful woman who is not shy to express herself with confidence. The reality Tv star has made another appearance onscreen in a short film called 'Medium Rare.' The talented star is a Fitness Trainer by profession and also a strength & nutrition coach who helps people holistically lose weight, get into shape, or simply lead a healthier lifestyle.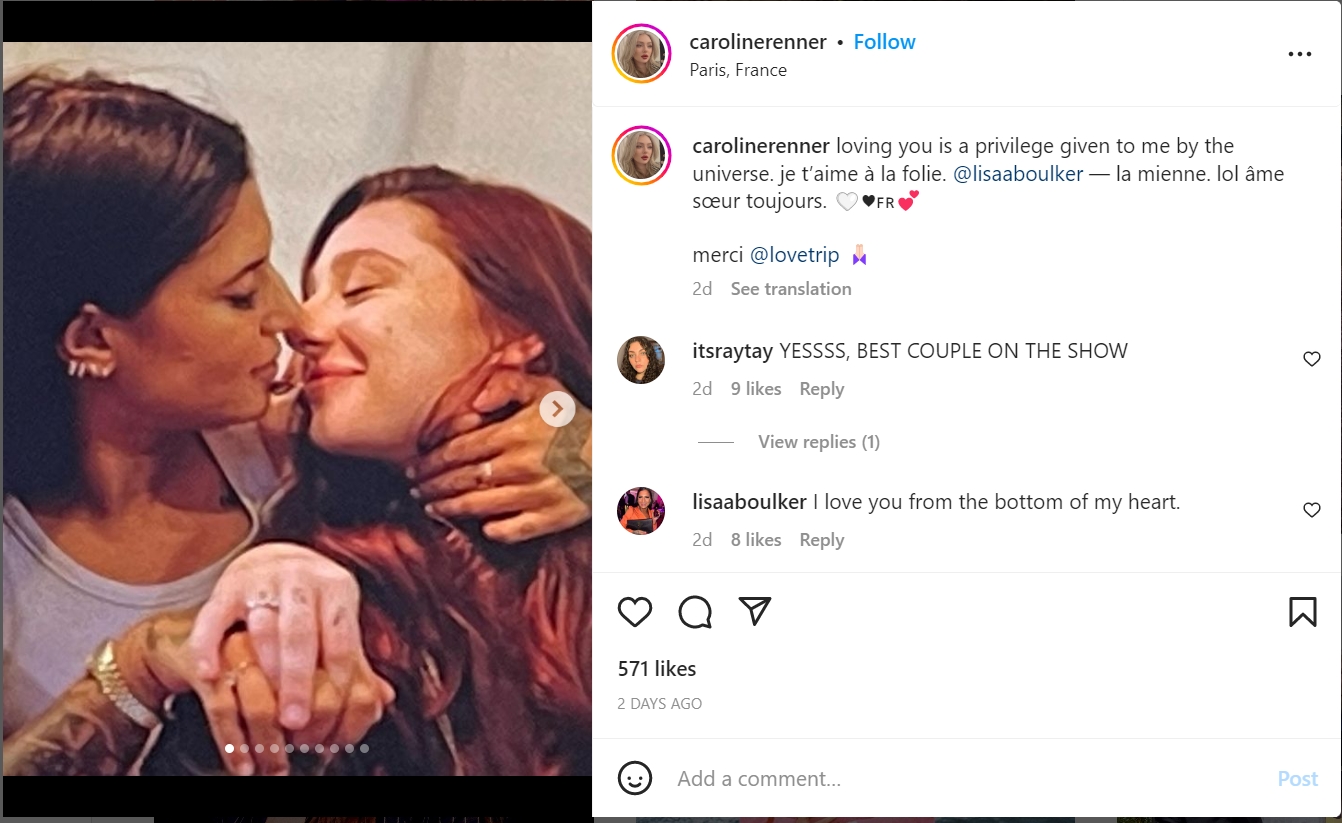 The fitness trainer identifies herself as she/they and is an active member of the LGBT community. Caroline appeared on the show to find love, and she indeed found a loving partner, Lisa Déborah, with whom the star is madly in love. We wish the happy couple good luck and hope they cherish each other forever and a day more.
Where is Rose Zilla-Ba Now?
Rose Zilla-Ba hasn't had much experience on screen as she is currently pursuing her degree in Architecture from the Boston Architectural College. She is an extremely talented person whose singing notes are just perfect. You can check out her music and more on her YouTube channel and get to know Rose a little better. The 25-year-old reality Tv star is currently residing in Boston and is living her best life with her friends and family.
Read More: Where is Josielyn Aguilera from Love Trip Paris Now?