When teenager Junko Furuta went missing while returning home from her job at a plastic molding factory in Misato, Saitama Prefecture, Japan, law enforcement officers and well-wishers hoped for her safe return. However, she remained missing for several days until her battered body was found encased in concrete inside a drum in Kōtō, Tokyo. The 1995 Japanese movie 'Concrete-Encased High School Girl Murder Case: Broken Seventeen-Year-Olds' is based on Junko's tragic murder and portrays how the perpetrators tortured and raped her for days before killing her in the most brutal way possible. Let's delve into the details surrounding this shocking case and find out more, shall we?
Who Raped Junko Furuta?
Junko Furuta was 17 at the time of her murder, and she resided in Misato, Saitama Prefecture, Japan, with her parents and two other siblings. Reports mention that although she attended Yashio-Minami High School, she decided to take up a part-time job to contribute to her family. Hence, the teenager began working at a plastic molding factory after school hours and even saved some money for a post-graduation trip. When talking about Junko, her acquaintances mentioned that apart from being popular among her friend group, she was a brilliant student and had great aspirations for the future.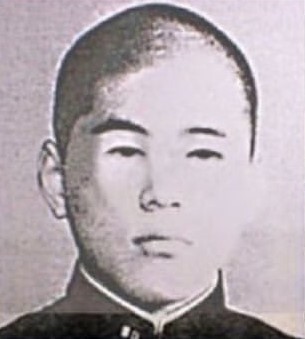 In fact, even though Junko accepted a job offer that would see her work at an electronics retailer after graduation, the 17-year-old had dreams of becoming an idol singer. On top of it, she was pretty helpful and maintained friendly relationships with most, which made her kidnapping and subsequent demise even more shocking. On November 25, 1988, Junko Furuta was returning home from the plastic molding factory when she was spotted by Hiroshi Miyano, Jō Ogura, Shinji Minato, and Yasushi Watanabe.
All four teenagers were serial offenders who mostly hung out on the second floor of Shinji's house and got involved in crimes ranging from small thefts and pickpocketing to rape and sexual abuse. Besides, the leader, Hiroshi, was known to have connections with a Japanese gangster, making the boys believe they were above the law. Readers will be shocked to learn that the teenagers were wandering around Misato looking for victims to rob and rape when they noticed Junko biking back home. Once they zeroed in on her as a target, Shinji darted forward and knocked her off her bike before running away.
Subsequently, Hiroshi approached the young girl and claimed he wanted to take her home safely. However, once Junko stepped into a seemingly secluded area, he overpowered her and dragged her into a warehouse before raping her. She was raped for a second time in a nearby hotel before the four boys threatened her with death and insisted that the Japanese Yakuza would kill her loved ones if she tried to escape. The 17-year-old was then taken to the second floor of Shinji's house in the Ayase district of Adachi, where the four kidnappers gang-raped her before deciding to keep her captive for a few days.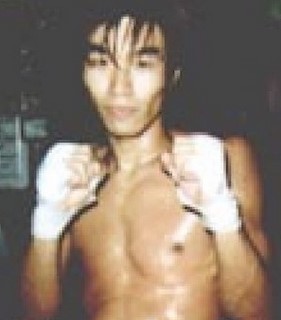 By November 27, Junko's family contacted the police and requested them to look into the sudden disappearance. However, fearing prosecution, the kidnappers coerced the 17-year-old to call her parents and inform them that she had run away on her own. They even asked Junko to make her parents call off the investigation and forced her to act as Hiroshi's girlfriend in front of his parents. In the meantime, the latter invited a few of his friends to Shinji's house, where they took perverse pleasure in the brutal rape and torture of the teenage schoolgirl.
Apart from being mercilessly gang-raped multiple times, Junko was made to shave her pubic hair and dance naked. On top of it, the boys forced her to masturbate in front of them, and they often left her out on the balcony overnight. Besides, Junko was fed tiny portions of food, and the teenagers forced her to inhale paint thinner and smoke multiple cigarettes simultaneously. Readers would also be shocked to learn that the torture took the worst form of brutality as Junko's tormentors burned her legs with lighter fuel and forced foreign objects inside her body.
How Did Junko Furuta Die?
About a month into captivity, Junko became extremely weak as her kidnappers kept her alive on a diet of milk, alcohol, and water. The torture crippled her and left her with a swollen face, which made the boys lose interest in her sexually. Yet, they continued beating and torturing her mercilessly until Hiroshi crossed the line on January 4, 1989. According to reports, he had lost a game of Mahjong the previous night and was determined to take his frustration out on the victim. Thus, he grabbed a bottle of lighter fluid and emptied it over Junko's body before setting fire to her.
It is said that the 17-year-old tried her best to fight the flames, but her weakness soon overtook her, and she fell unresponsive. Despite that, the boys continued their torture as they punched her and dripped hot wax on her face. Junko was allegedly made to drink her own urine before one of the kidnappers kicked her, which sent the teenager crashing into a stereo system. Sources mentioned that the sudden shock made the victim convulse violently on the floor. Yet, the assailants kept beating her for over two hours and even dropped an iron exercise ball on her stomach until she succumbed to her injuries.
Once the kidnappers realized that Junko had died, they wrapped her body in blankets before putting her inside a bag. The bag was then placed inside a drum, filled to the brim with cement, and disposed of in a cement truck in Kōtō, Tokyo. Interestingly, about a month into Junko's captivity, her kidnappers lost interest in her and raped another woman. While the investigation into the second crime led the police to Hiroshi Miyano and Jō Ogura, the former believed that law enforcement officials knew about his involvement in the teenager's death. Consequently, Hiroshi led the police to Junko's body and confessed to his role in the murder.
When presented in court, Hiroshi Miyano, Jō Ogura, Shinji Minato, and Yasushi Watanabe pled guilty to a single charge of committing bodily injury that resulted in death. Consequently, Hiroshi was sentenced to 17 years in prison in 1990, although the Tokyo High Court handed him an additional 3-year sentence upon appeal. On the other hand, Yasushi Watanabe received a 3 to 4-year sentence (later upgraded to 5 to 7 years) in 1990, and Shinji Minato was sentenced to 4 to 6 years in prison, but a judge upgraded it to 5 to 9 years upon appeal. Meanwhile, Jō Ogura was tried as a juvenile and sentenced to eight years in a juvenile prison in 1991.
Read More: Junko Furuta Killers: Where Are Hiroshi Miyano, Jō Ogura, Shinji Minato, Yasushi Watanabe Now?