Junko Furuta was a 17-year-old high school student who lived with her parents and two siblings in Misato, Saitama Prefecture, Japan. While she was a brilliant student and dreamed of becoming an idol singer, she even took an after-hours job at a plastic molding factory. The teenager was on her way home when she was spotted by teenagers Hiroshi Miyano, Jō Ogura, Shinji Minato, and Yasushi Watanabe. The four boys were considered serial offenders, and reports mention that at least one had links to a Japanese gangster. Once they spotted Junko, they abducted and raped her multiple times before taking her to one of their houses.
That marked the beginning of a tragic ordeal as the teenager was sexually assaulted by numerous guys and tortured in the most horrifying of ways. Besides, they badly starved her and continued deriving perverse pleasure from tormenting her until she finally died from their brutality in January 1989. Following Junko's death, the four boys encased her in concrete inside a large drum, disposing of it in a cement truck. Subsequently, an unrelated rape case and a swift confession helped law enforcement officials bring all four kidnappers into custody. Well, with the 1995 Japanese movie 'Concrete' based on this case, let's delve into the details and find out where Hiroshi Miyano, Jō Ogura, Shinji Minato, and Yasushi Watanabe are today, shall we?
Where is Hiroshi Miyano Now?
Hiroshi Miyano was the group's unofficial leader, and sources mentioned that he had links to a Japanese gangster. Hence, even though he was 18 at the time of Junko's murder, he believed the law could not touch him, making him bold enough to push his friends toward other criminal activities. Reports claim that the group was responsible for several other rapes and thefts in the area, yet they weren't persecuted accordingly. About a month into Junko's captivity, she became frail and sickly from lack of food.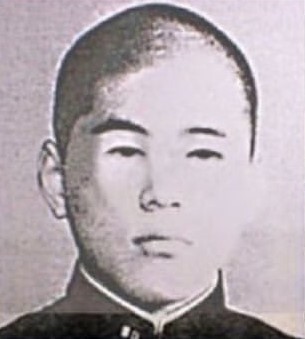 Moreover, news reports state that a rotting smell began emancipating from the 17-year-old's body, which made the kidnappers detest her. Consequently, they began looking around for another victim and ended up gangraping a different woman towards the end of December 1988. As fate would have it, the investigation into this incident led the police to Hiroshi, and he mistakenly confessed to Junko Furuta's murder. When presented in court, he pled guilty to a single charge of committing bodily injury that resulted in death, and the court sentenced him to 17 years in prison in 1990.
Even though the 18-year-old appealed his sentencing, the judgment went against him as the Tokyo High Court added three extra years to his original sentence. Hiroshi finished serving his sentence in 2009 and was subsequently released from prison. After his release, he changed his name to Yokoyama and began leading an everyday life. Still, the ex-convict found it challenging to stay away from crime, and in 2013, he was arrested again on suspicion of fraud.
Despite this, Hiroshi, aka Yokoyama, was never prosecuted for fraud, and the police had to let him walk free. Since then, he has been leading a luxurious life while often indulging in high-end clothing and sports cars. On top of it, reports claim that Hiroshi is open about his ties to the criminal underworld and several pyramid schemes, which make up the bulk of his income.
Where is Jō Ogura Now?
Since Jō Ogura was just 17 when Junko's murder, law enforcement officials decided to treat him as a juvenile. Thus, once he pled guilty to committing bodily injury that resulted in death, the court sentenced him to eight years in juvenile prison. Reports mention that after his release from prison in 1999, Jō reportedly lived a regular life and even got into a relationship. However, in July 2004, he kidnapped and assaulted Takatoshi Isono, the Manager of a "snack" hostess club, as he believed the latter was involved with his then-girlfriend.
After tracking Takatoshi down, Jō forced him into his truck and drove from Adachi to Misato before subjecting the victim to four hours of brutal torture. Furthermore, it is said that he even threatened the Manager with death before boasting about how he got away with Junko's murder until law enforcement officials took him into custody. Subsequently, Jō was sentenced to four years in prison for assault, but he walked free in 2009 and has been a free man since then.
Where is Shinji Minato Now?
Although Shinji Minato was 16 at the time of Junko Furuta's murder, he was tried as an adult and sentenced to 4 to 6 years in prison in 1990 after pleading guilty to a single charge of committing bodily injury that resulted in death. Nevertheless, once he appealed the sentencing, judge Ryūji Yanase increased it to 5 to 9 years. Reports mention that Shinji moved in with his mother after his release from prison and even attempted to lead an everyday life.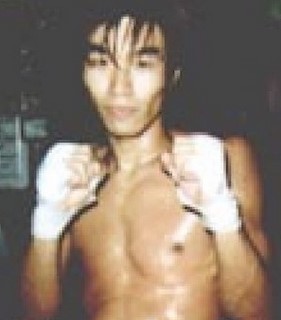 In fact, there was no news about Shinji for years until he resurfaced in 2018 after being arrested for beating a 32-year-old male company employee with a metal rod and slashing his throat with a knife. The attack occurred in Japan's Kawaguchi City, and we are relieved to report that the victim managed to escape with superficial injuries. On the other hand, Shinji was arrested and charged with attempted murder, despite denying his intention to kill. Meanwhile, it is unclear if he was ever convicted of the same.
Where is Yasushi Watanabe Now?
Like Shinji, Yasushi was under eighteen when he got involved in the rape, torture, and murder of Junko Furuta. Regardless, the authorities eventually decided to treat him as an adult. Yasushi pleaded guilty to a single charge of committing bodily injury that resulted in death; the court sentenced him to three to four years in prison. Sources mention that his sentence was later upgraded to five to seven years, but he embraced privacy after his release from prison in 1996 and has since been living under the radar. Recently, a 2018 report mentioned that Yasushi was living with his mother and had managed to avoid further crime.
Read More: Where is Junko Furuta's Family Now?