Using the help of medical intervention to fulfil their ideal aesthetic outlook, 'Botched' chronicles the journey of individuals who use plastic surgery to reconstruct their bodily structures. Justin Jedlica, known for his pioneering role in cosmetic surgeries, sought the help of doctors Terry Dubrow and Paul Nassif to add yet another layer to his idea of aesthetic perfection. Inspired by the construct of the Ken doll, Justin's whirlwind journey became a central feature in the premiering season of 'Botched.' Years since he first displayed his intrigue in reconfiguring his appearance, fans have wanted to know more about his whereabouts.
Justin Jedlica's Botched Journey
Making an exception for a unique client, Dr. Terry Dubrow and Dr. Paul Nassif decided to go on a house call for Justin Jedlica. Given the skew of invasive procedures he had done in the past, the medical professionals had hoped to help him see the downside of repeated medical intervention. Having received his first plastic surgery four days after he turned eighteen, Justin had hoped to emulate the unerring perfection of a contoured specimen.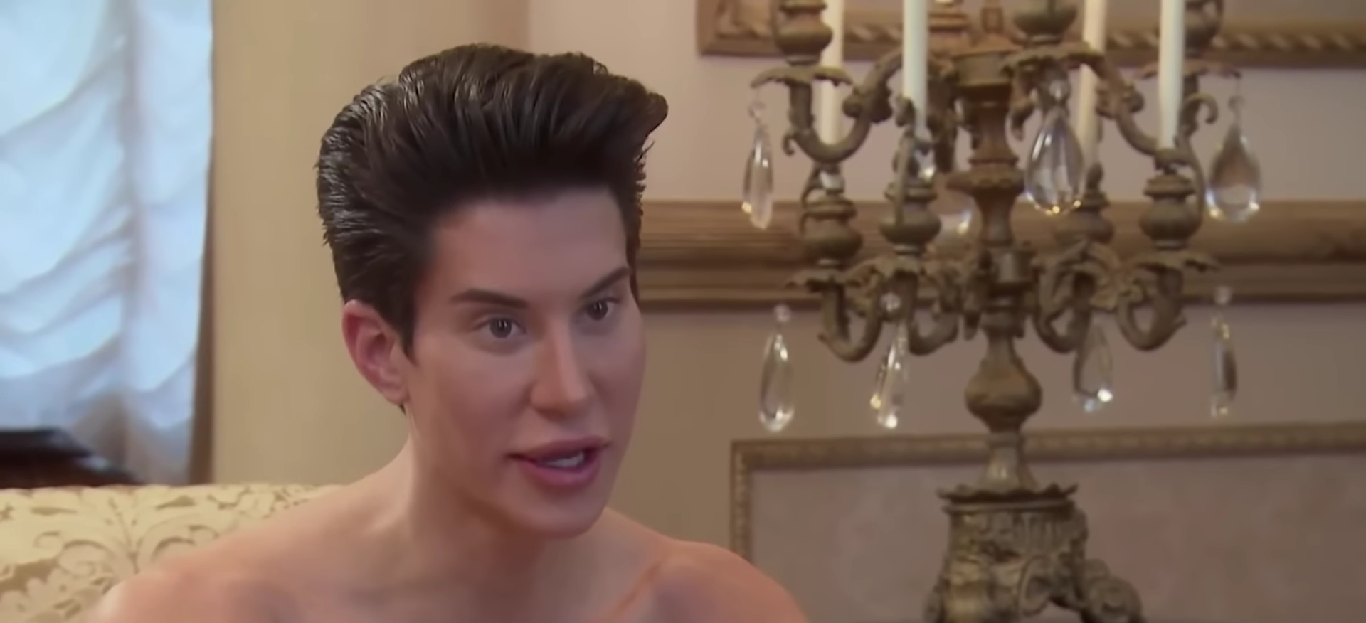 During his appearance on the season, the television personality confessed to having undergone almost 200 procedures. However, a particular surgery for calf and quad implants had become quite difficult for the television personality. He had several issues with healing due to the narrow pockets of the implant. With as many as 25 implants in his body, Justin had hoped that Dr. Terry and Dr. Paul would become his next tailors. However, the medical professionals advised him to work on his internal health.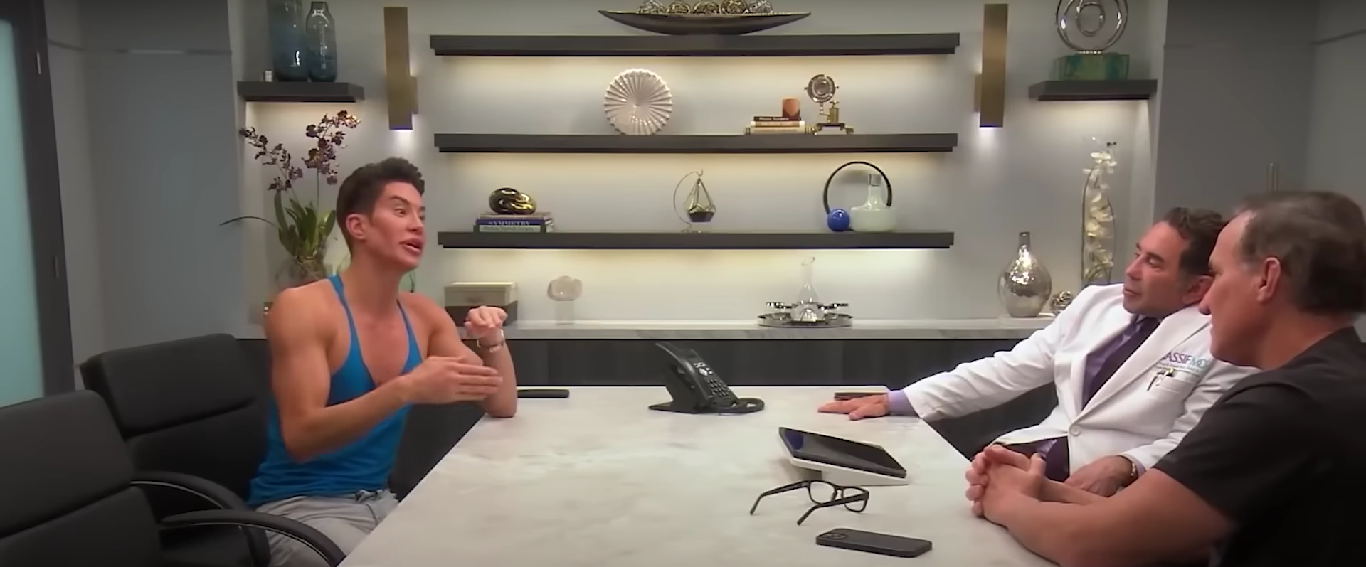 The doctors gave Justin a reality check. While well-versed in body modification, he still needed to work on his physical health. The duo encouraged him to focus on exercising just as much. In addition to this, they also sought his perspective on the process. With an immaculate recovery rate and no botched surgeries, the doctors entertained their curiosities by asking Justin how he did it all. Justin ended up sharing his concept of a Recovery House and how he believes in focusing on the positive and negating the issues that automatically enter a person's mind after they get a procedure done.
Where is Justin Jedlica Now?
Since sharing his story on 'Botched,' Justin Jedlica has continued to explore different avenues of success while finessing his body. He is now a consultant for cosmetic surgeries and offers his unique insight surrounding plastic surgery to his clients. Along with his team, the television personality helps direct clients to the right medical services suited for their desired results. Not just this, but given his familiarity with procedures, he has come to use his arsenal of knowledge to help people formulate a comprehensive plan for medical care.
Based in Los Angeles, Justin offers consultations for his clients in person and online. Besides operating a renowned business, he has also become a recurrent face on reality television. The media personality has since appeared on 'Hooked on the Look,' 'My Strange Addiction,' and 'Men of West Hollywood.' Alternatively known as 'The Human Ken Doll,' Justin is also an online creator. Fans and readers can find the latest updates about the star's life on his Instagram and Facebook.
In addition to this, Justin is an OnlyFans creator, too. Most recently, the 43-year-old went under a deep plane neck lift, deep plane facelift, trinity lift, midface temporal suspension, brow lift, and upper lid lift procedure in Istanbul. Having flown to Turkey with his mother and friends by his side, the television personality continues to embark on new adventures as part of his transformative journey. Besides sharing the latest updates about his surgery and recovery with fans, the media personality continues to make appearances on red carpets, premiers, and eminent publications. Naturally, we await all the significant milestones that lie ahead in Justin Jedlica's future!
Read More: Paul Nassif: The Botched Star is Happily Married and Has Four Kids