For me, any anime that has a decent story is worth watching. More than anything else, I appreciate a well-structured storyline and if an anime lacks that, then I'm instantly forced to walk in a different direction. That's probably the reason why I'm more into slice-of-life and mystery anime series because usually, these shows do have something meaningful going on all the time. I do appreciate action as well but even with that, I need some base around all the fight scenes or else it makes no sense to me. 'K-On!' is not the kind of anime I would generally watch, but then I do respect it for what it tries to do.
'K-On!' has those typical cute and silly anime characters that may not be enjoyed by all. All of them have unique personalities and their own goofy traits that make their presence funny. The main characters are just these very cheerful high-school girls who live a life that has no troubles and no complications. All they know is that they have to play music and have fun while they do that. Speaking of music, since 'K-On!' is a musical anime, the music has to live up to the expectations. Though I'm not a big fan of Japanese pop music, I still enjoyed almost all aspects of music in the show.
'K-On!' is pretty much like every great band movie that you watched when you were a teen. It's something that will not be enjoyed by everyone but it's worth a shot when you're in the mood for something very light. If you don't find cute little goofy characters annoying and you usually laugh at silly jokes, then 'K-On' is the perfect anime for you. It has a fun story with hilarious characters and also some enjoyable music. It is definitely not original in any way but as long as you're having fun while watching it, it does not really matter.
The anime has quite a lot of flaws but it's fairly decent story progression coupled with meaningful characters really make it worth watching. At the end of the day, it just comes down to whether you personally enjoy it or not. I think that's one thing we often forget, as most of the times, we're too caught up with what others think about certain things.
K-On Season 3 Release Date: When will it premiere?
'K-On!' season 1 was released on April 3, 2009 and ended on June 26, 2009. This was followed by season 2, which was released on April 7, 2010 and lasted till September 29, 2010. Six volumes of the manga were adapted to make 2 seasons of the anime but for a very long time, there was nothing beyond the 6th volume. The good news is that a new version of the K-On manga came out recently on July 9, 2018. This also means that once this volume of the manga is completed, we will have another season of the anime. While there are no confirmations on the release date, we can expect 'K-On' season 3 to come out in 2021. We will update this section as soon as we learn more.
K-On English Dub:
'K-On!' is licensed by Sentai Filmworks, which means that just like every other anime licensed by them, 'K-On!' is also available on Hulu.
K-On Plot:
'K-On!' centers around a cute little girl named Yui, who aspires to be a music star someday. Her dream seems to be a distant reality but when one day she comes across the advertisement for the "Light Music Club", she decides to give it a shot; but the only problem here is that Yui does not know how to play an instrument. What good will she be to a band without even knowing the basics of music? She still approaches the band, who instead of insulting her, actually appreciate her enthusiasm. When Yui insists that she should leave because of her lack of music skills, all of them convince her to stay and play with the band. Soon, they keep her as the guitarist of the band and start teaching her how to play the instrument. Yui tries to balance out her school work with all the band activities and along with all of this, she also learns to play the guitar.
But soon they realize that they are running out of time because the school festival is near. Yui must now give it everything she has got and only then she will be able to fulfill her dreams of becoming the music star that she always wanted to be. 'K-On!!' season 2 continues the adventures of the "After School Tea Time" band where the girls are about to graduate from school now and they are starting to take their music careers more seriously than ever. But before they leave school and take their own band to a whole new level, they must first find new members for the school's "Light Music Club". It's their final year in school now and it is surely going to be a memorable one full of band practices, club recruitment and a whole lot of teenage dilemmas along the way.
K-On! Characters:
Yui Hirasawa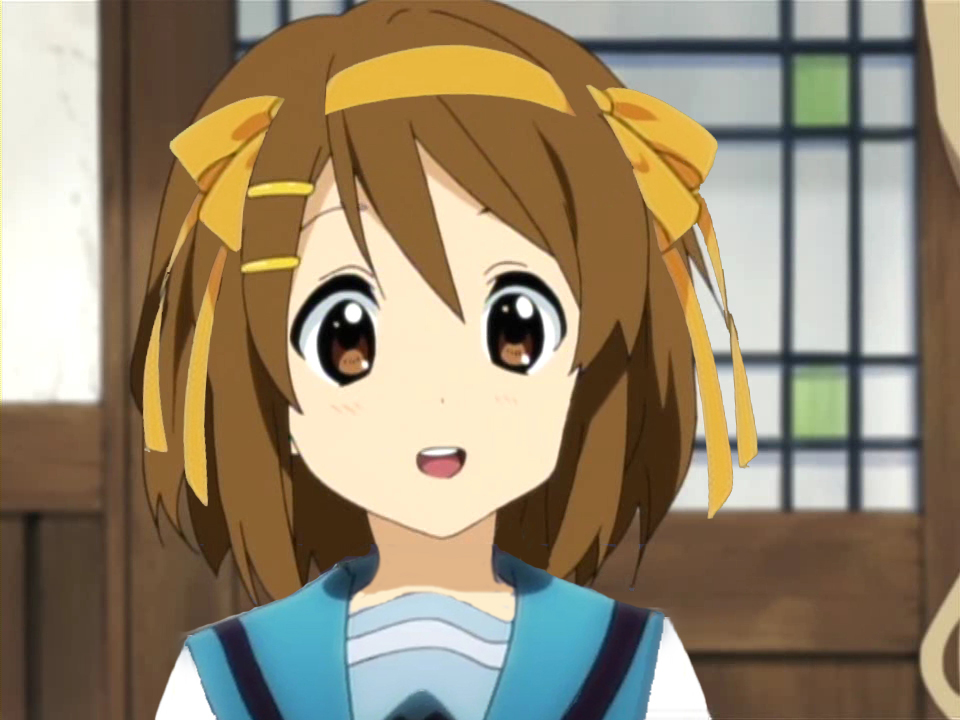 Yui Hirasawa is the protagonist and the lead guitarist of "After School Tea Time". Yui always looks for fun and is really confident about who she is. She never really has any stage-fear or anxiety even when the stakes are quite high. She eats a lot of sweets but never really seems to gain any weight. She hates extreme temperatures and spends most of her wintertime under the kotatsu. When it comes to studies, she barely gets by and her grades are below average. She has a good learning mind but because of her laziness, she just passes her subjects with a one-point margin. Yui has a younger sister and very loving parents who often go on trips leaving the two daughters behind. Yui is not a very good multitasker and can only focus on one thing at a time. But when she does focus solely on one thing, she surely excels at it.
Mio Akiyama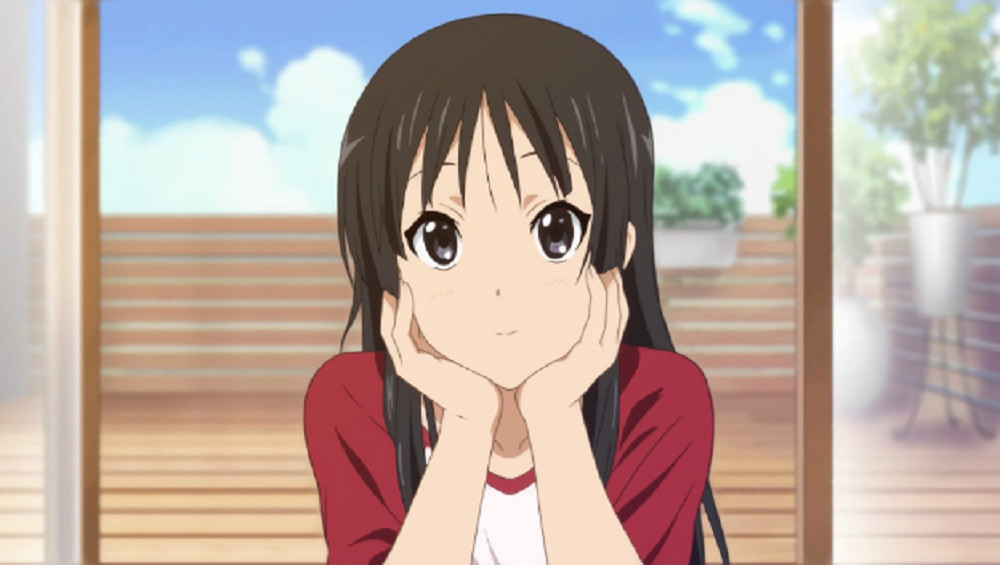 Mio is the bassist and second vocalist of the "After School Tea Time" band. Unlike Yui, she is extremely shy and also gets anxious quite easily. She tries to show that she's all calm and contained on the outside but inside, she is usually freaking out. The whole idea of being the center of attention of a huge audience almost gets her to a point where she might faint but she still manages to be a great bassist. She is also a very warm and kind person who puts the needs of her friends ahead of hers. She is the tallest in the band, standing close to 5 feet 3 inches with long straight black hair and shiny grey eyes.
Tsumugi Kotobuki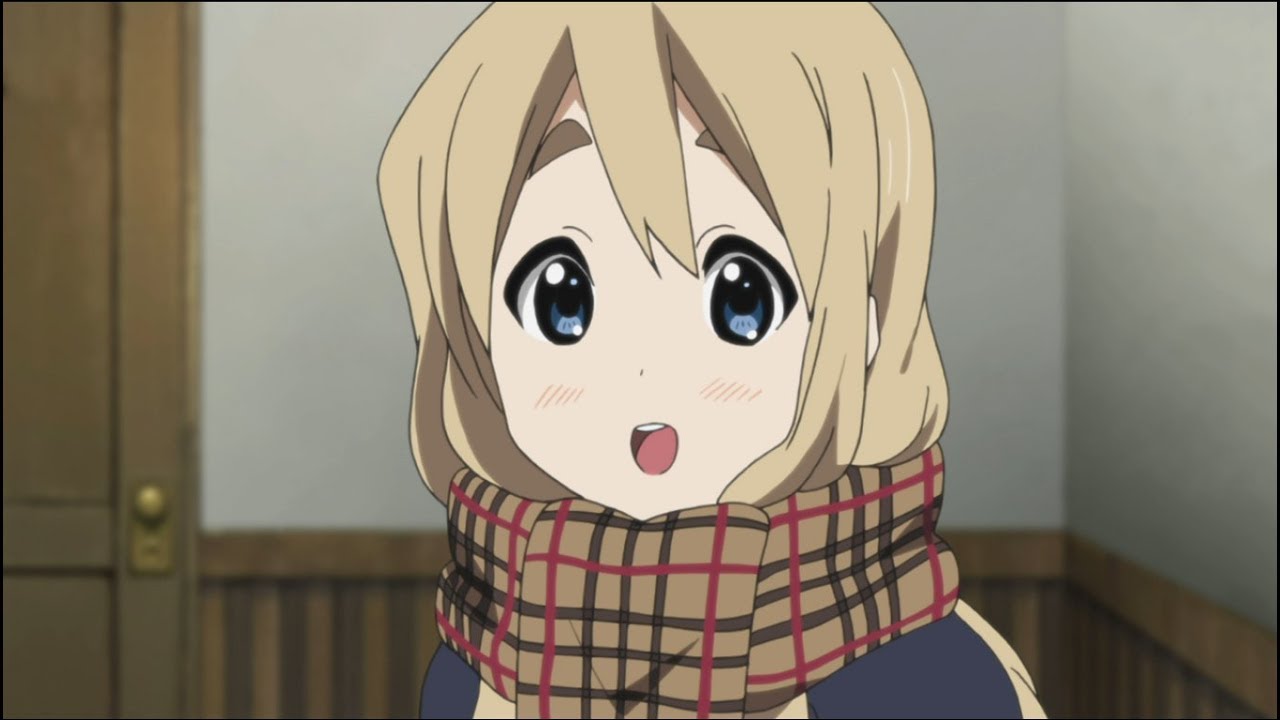 Tsumugi Kotobaki is the keyboard player of the band. She has long blonde hair and big shiny blue eyes. She comes from a wealthy family and is always seen with a big smile on her face. Her overall personality is very sweet and gentle and just by looking at her once, anyone can tell that she would never be rude to anyone. When it comes to her piano playing skills, even before she joined the band, she was known to be a child prodigy who won numerous piano recitals.
Azusa Nakano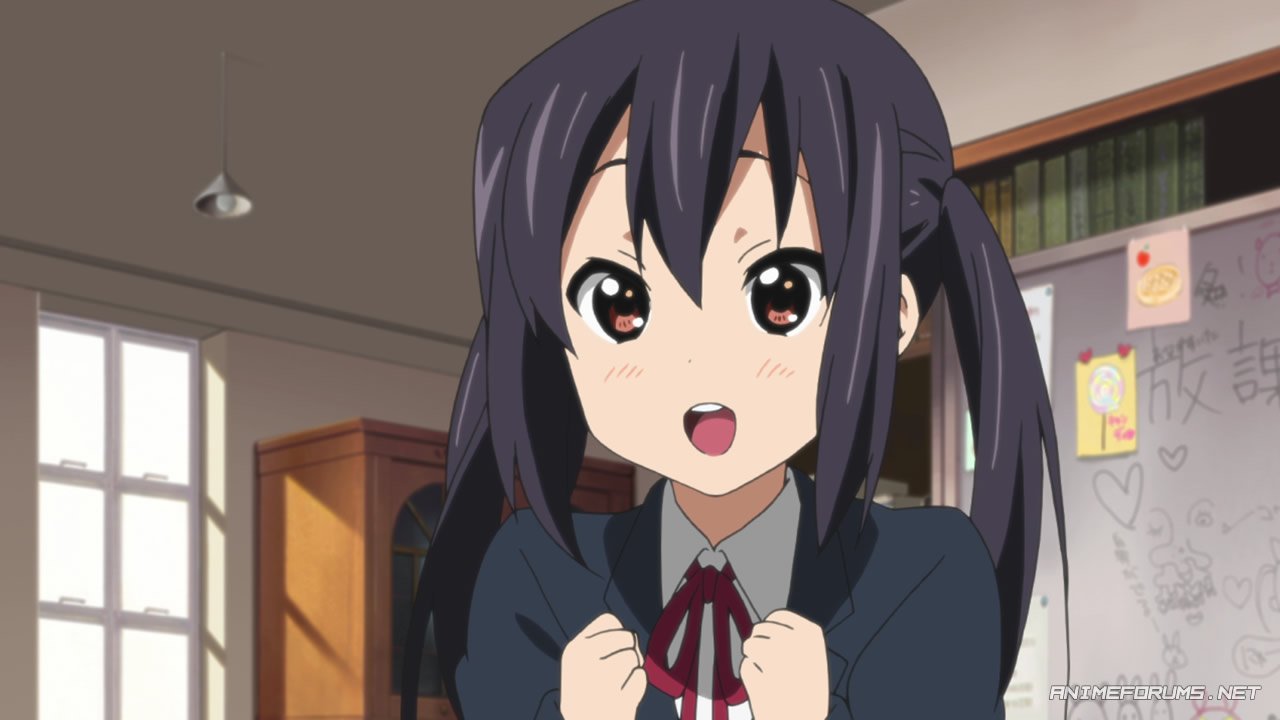 Azusa is the lead guitarist of the band and even though she is really good at what she does, she acts all modest and calls herself a novice guitarist. She is the only one in the group who is bothered by the laziness and slow pace of the group with respect to everything. But later, she gets used to it and stops complaining about all of it. The fact that she got used to the group's bad habits so soon really surprises her sometimes.
Ritsu Tainaka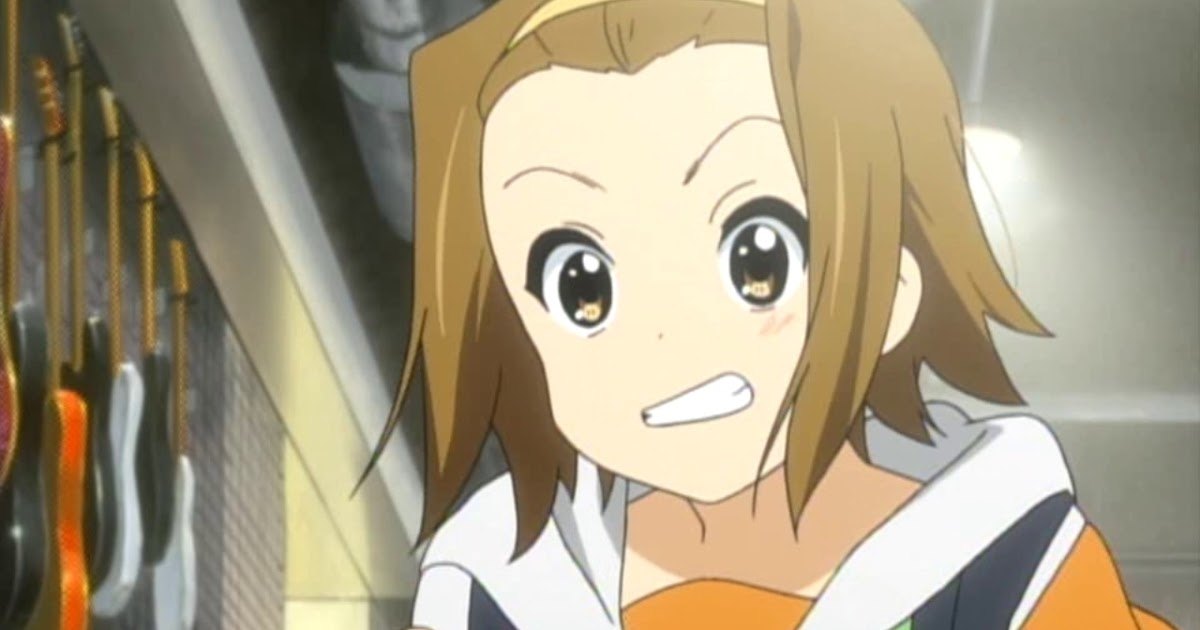 Ritsu is the self-proclaimed president and drummer of the band who once rebooted the band when it was on the verge of being disbanded. Though she usually forgets many club activities and events, she always proves that she is a leader by encouraging the band members when they need it the most. She sports short blond hair that hangs free all the way till her shoulders, touching the edge of the collar. She wears colorful hairbands to make sure that her bangs don't fall on her face.
Read More in Anime Preview: Naruto Season 6 | Shimoneta Season 2