Season 1 episode 6 of Netflix's 'Cheat' introduced London resident Karina Oluwo who seemed quite excited to take on the challenge. Besides, fans were surprised to learn that she had been a part of the British Rugby team Saracens Women during her teenage years. On top of it, Karina seemed confident that her professional experience would help her spot cheats, and some believed that she might end up going all the way. Nevertheless, with the cameras now turned away, let's take a look at her 'Cheat' journey and find out where Karina is at present, shall we?
Karina's Cheat Journey
Karina started the game with a lot of confidence but was careful not to reveal her strategy too soon. Besides, she even lived up to her claims, as her opponents found it difficult to slip a cheated answer past her. However, she provided a wrong answer to her second question in round one and fell short of a perfect score. On top of that, her opponent, James, became the lead cheat hunter with the highest number of accurate cheating allegations, and for a moment, Karina found herself in danger of elimination.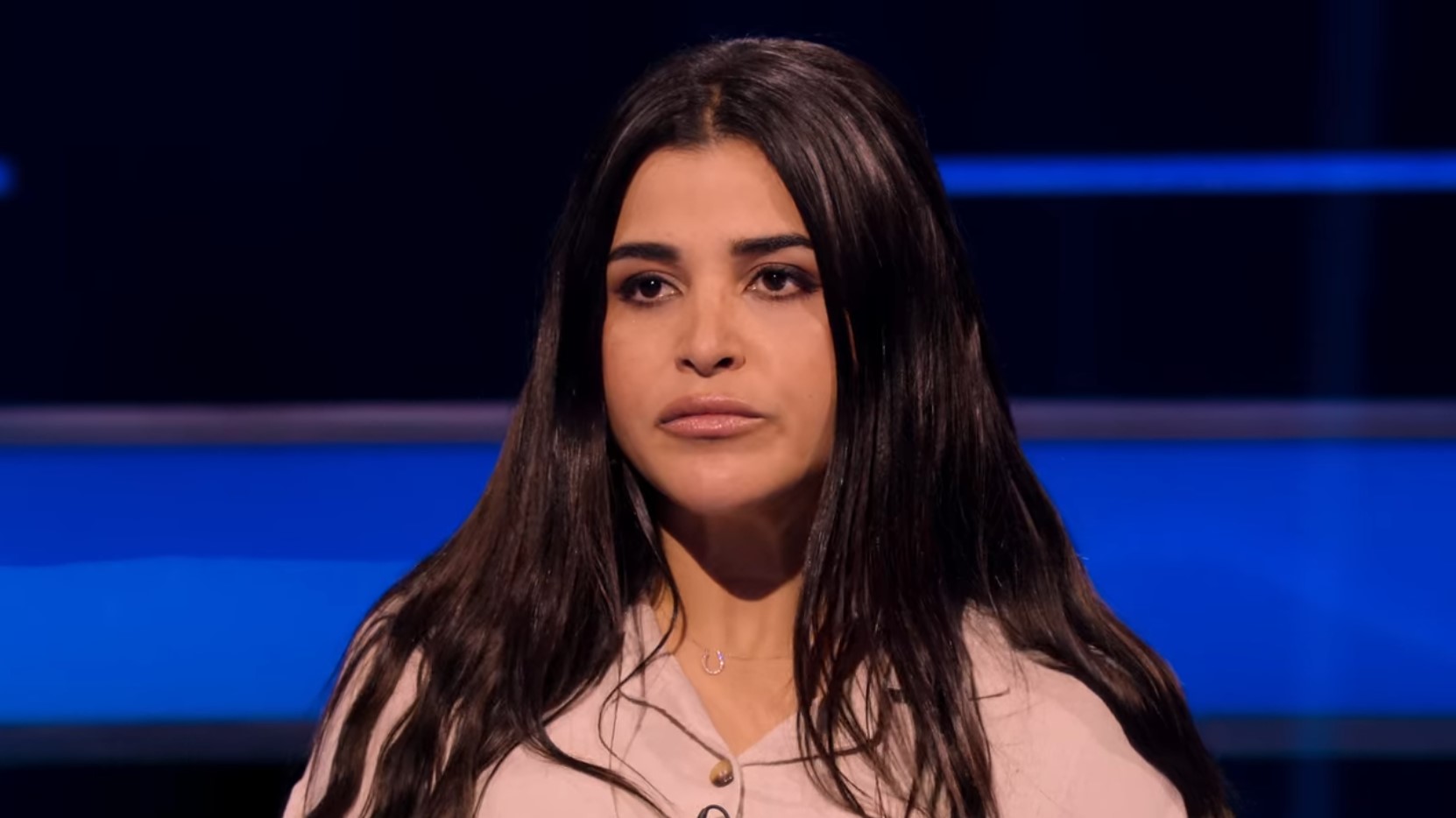 Nevertheless, James changed his mind at the last moment, eliminating N'Chicka and allowing Karina to live on for another round. The London resident had a better time in round two as she ended it with a perfect score. Even though she did cheat on her last question, she was able to shake off all accusations and gain her opponents' trust. Eventually, Kieran took over the title of lead cheat hunter at the end of round two and eliminated James, who appeared to be the most significant threat.
Therefore, Karina was left to face Kieran in the finals, and it was a pretty tense affair, and none of them seemed willing to accuse the other. Still, with the pressure growing, Karina thought she had caught her opponent cheating and ended up pressing the button on Kieran's third answer. Unfortunately, this call was inaccurate, allowing Kieran to walk away with 44,000 pounds while Karina ended her run in second place.
Where Is Karina Oluwo Now?
Karina completed her college degree from St Edmunds College in 2006 before joining Foxtons as a Senior Negotiator in October 2007. However, in early 2011, she left Foxtons and took up employment as an Associate at Chesterton Humberts. Eventually, Karina entered Michael Page as a consultant in May 2013 and climbed up the ladder to become a Senior Manager in January 2017. Yet, in November 2017, she moved on to a Senior Consultant role at La Fosse Associates and even worked with Castle Trust as a Recruitment Business Partner between November 2018 to February 2019.
At present, Karina resides in London, United Kingdom, and holds the prestigious position of Head of Talent Acquisition at La Fosse Associates. According to her job description, she helps choose and recruit the best talents from the United Kingdom while working closely with team leaders and managers. However, Karina is pretty private when it comes to her personal life and has maintained a limited presence on social media. Still, she seems to have built up a wonderful life surrounded by her loved ones, and we wish her the best for the future.
Read More: Frazer: Where is Cheat Episode 8 Winner Now?