Katherine "Kathy" Wone did not suspect anything out of the ordinary when her husband, Robert Wone, mentioned that he would be staying over at his friend Joseph Price's house. However, hours later, Kathy was forced to face her worst nightmare when Joseph called her and claimed that Robert was hospitalized with severe stab wounds on his chest. Peacock's 'Who Killed Robert Wone' chronicles the gruesome murder of Robert Wone and attempts to investigate the strange circumstances surrounding the tragedy. If you are intrigued by the details surrounding this case and want to find out where Kathy is at present, we have you covered.
Who Is Katherine Wone?
Katherine Wone met Robert Wone when the latter was still at university, and it did not take long for the two to get comfortable with each other. Robert's friends mentioned that while he was pretty shy, he knew that Kathy was his soulmate immediately after meeting her, which naturally took them by surprise. However, the couple shared a loving relationship and finally tied the knot before settling in Oakton, Virginia. People who knew the two praised the affection they had for each other and mentioned that Kathy and Robert were almost inseparable.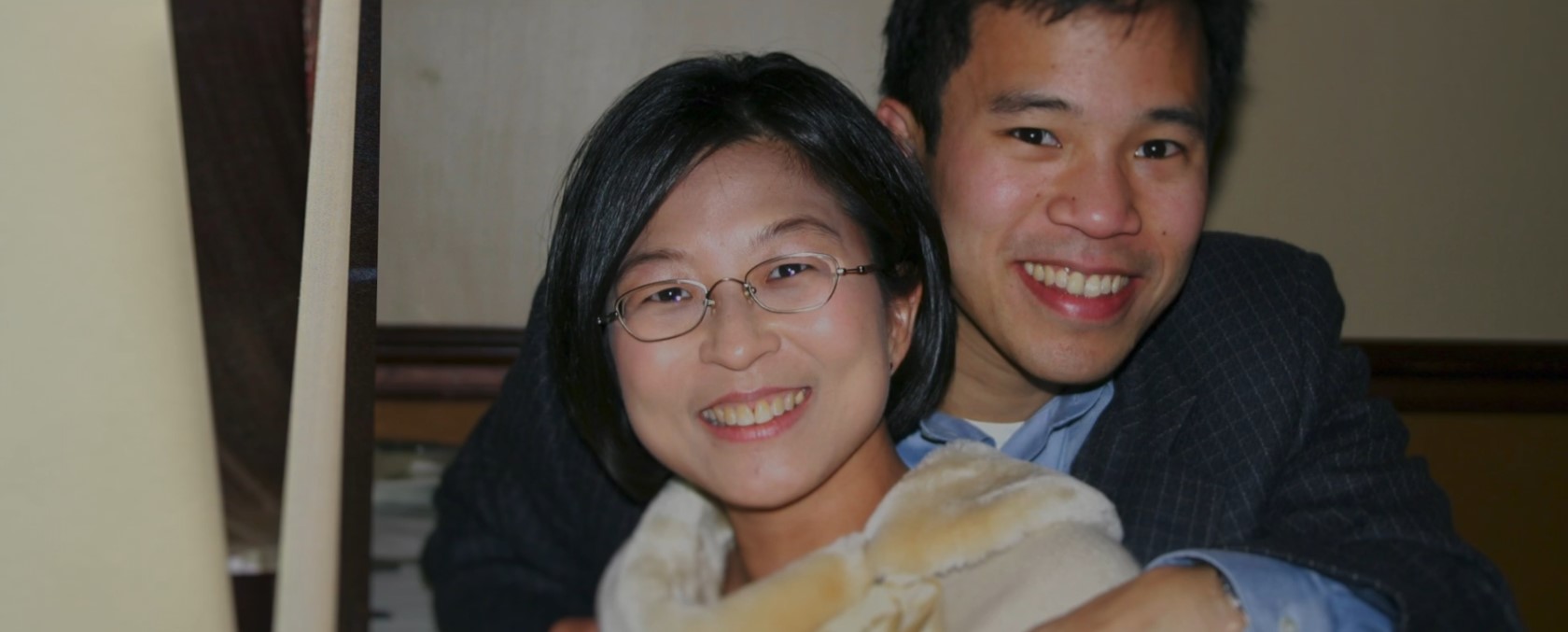 They were also involved in the community and helped out wherever they could. Besides, even though both of them worked hectic jobs, they always managed to take time out of their busy lives to make new memories. However, little did Kathy know that a cruel twist of fate would change her life forever. Kathy heard Robert's voice for the last time on August 2, 2006, when the latter called his wife to inform her that he would not be returning home.
Robert, who worked at the Radio Free Asia office in Washington DC, had a late day at work and wanted to avoid disturbing his wife by returning home in the middle of the night. Hence, he chose to stay over at his friend Joseph Price's house, planning to go back to Oakton in the morning. Naturally, Kathy did not think much of the phone call back then but was left petrified when Joseph called her a few hours after midnight, claiming that Robert was admitted to a local hospital with severe stab wounds.
Surprisingly, Joseph refused to explain much over the phone, and Kathy immediately rushed to the hospital, only to find that her husband had passed away. Robert's death devastated Kathy, and for a few days, she had no idea what to do. The police told her that Robert was staying over with Joseph and his boyfriends, Victor Zaborsky and Dylan Ward, and Kathy, who knew all three men refused to believe they would hurt her husband.
However, authorities revealed that while the trio's statement did not match the forensic evidence collected from the crime scene, an autopsy had spotted several needle marks on Robert's body, indicating that he had been incapacitated by a drug. Although a standard toxicology report determined that Robert was not poisoned, it did not test for common medications like anesthesia, which could have rendered him unconscious.
On top of it, by the time first responders reached Joseph's house in Washington, DC, all three friends looked like they had recently taken a bath, while the victim's body also appeared extremely clean. All these pieces of circumstantial evidence, coupled with the discovery of Robert's semen on and around his own anus, made detectives believe that Joseph and his friends were hiding something. Hence, Joseph, Victor, and Dylan were eventually charged with tampering with evidence, obstruction of justice, and conspiracy.
Where Is Katherine Wone Now?
Kathy was relieved to learn that the police had some suspects in custody, and she even made it a point to attend the trial regularly. However, when in court, Joseph, Victor, and Dylan insisted that a masked intruder had killed Robert, and they pled not guilty to the charges against them. Subsequently, the judge claimed that even though she believed the trio was hiding information, there was no way to prove it beyond a reasonable doubt. Thus, to Kathy's disappointment, all three were acquitted of all charges in 2010.
Following the trial, Kathy mentioned that she was saddened by how the justice system failed Robert but stated that she would fight until the end. Moreover, at that time, she still had a pending lawsuit against Joseph, Victor, and Dylan, which she had filed before their criminal trial. Yet, in 2011, Kathy decided to reach an out-of-court settlement with the trio and insisted that she planned on moving forward with her life.
At present, Kathy still resides in Oakton, Virginia, although she goes by the last name of Miller on social media. Naturally, she prefers privacy when it comes to her personal life, but from the looks of it, Kathy is battling the demons of her past with the help of loved ones, and we would like to wish her the best for the coming future.
Read More: Where Are Joseph Price, Victor Zaborsky, Dylan Ward Now?