Police officers in Washington DC were left flabbergasted when they found Robert Wone stabbed to death in the home of his friend, Joseph "Joe" Price. Although an autopsy noticed stab wounds on the victim's body, there was very little blood at the crime scene. On top of that, Joseph Price, as well as his boyfriends, Victor Zaborsky and Dylan Ward, seemingly behaved in a strange manner, raising suspicions.
Peacock's 'Who Killed Robert Wone' takes us through the gruesome crime and follows the investigation that attempted to solve the homicide. Let's delve into the details surrounding the crime and find out where Joe, Victor, and Dylan are at present, shall we?
Who Are Joseph Price, Victor Zaborsky, and Dylan Ward?
Readers would be surprised to know that Joe, Victor, and Dylan belonged to a close circle of Robert's friends, and they were even acquainted with his wife, Katherine "Kathy" Wone. People who knew Robert mentioned that he would spend a lot of time with the trio and even shared a special relationship with Joseph Price. Besides, since they all knew each other from a young age, nothing seemed out of the ordinary, and it was normal for Robert to stay over at Joe's Washington DC house from time to time.
Interestingly, Joe believed in polyamoury, and he lived with his boyfriends, Victor Zaborsky and Dylan Ward, in the same house. However, Robert never had a problem with this but got on quite well with the group. Robert, who worked at Radio Free Asia's Washington DC office as an attorney, got late in wrapping up work on August 2, 2006. Unwilling to make the journey back to Oakton, Virginia, at such a late hour, he called his wife, Kathy, and informed her that he would be staying over at a friend's house.
The show even mentioned that Robert initially planned on staying with a female friend from college, but Joe got the news and invited him over. According to reports, Robert entered the house at around 10:30 pm on August 2, and at 11:49 pm, a little more than an hour later, Joe called 911 in a distressed state, informing the operation that his friend had been stabbed. When first responders arrived on the scene, they were casually ignored by Victor and Dylan, who looked like they had just gotten out of the shower.
Joe, who was also wearing a bathrobe, took the police to the guest bedroom, where they found Robert unconscious on the guest bed. There were three long stab wounds on his chest, and although a bloodied knife lay on a nearby kitchen table, its size did not match the injuries. Upon further investigation, the police found a missing kitchen knife, which seemed likely to be the murder weapon, and a towel seemingly used to clean a bloodied blade. There was a surprising lack of blood at the murder scene, even though an autopsy declared that the victim was smothered before being stabbed to death.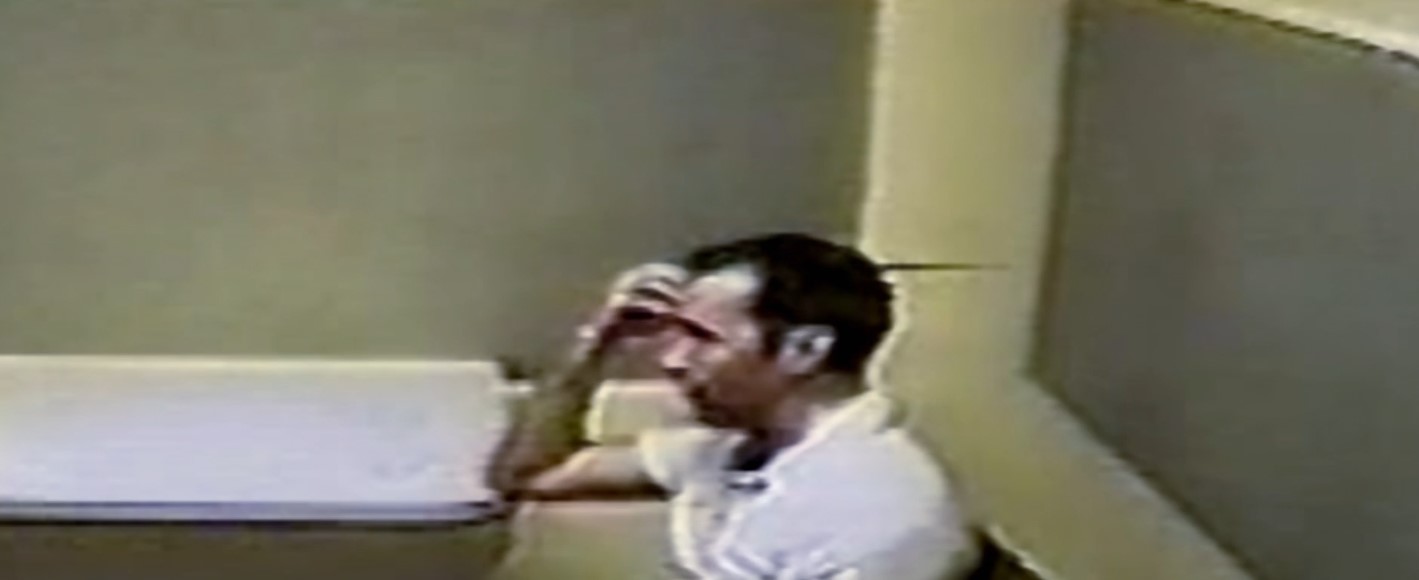 When questioned, Joe, Victor, and Dylan insisted they were watching a show when they heard Robert scream in pain. Upon rushing to his room, they found him unresponsive on the bed and had no idea who had murdered him. Joe even suggested that an intruder had broken in and killed their friend, although the forensic evidence went against such a statement. In the meantime, the autopsy revealed that Robert was pricked with several needles before his death, indicating that he might have been drugged.
Although a toxicology report ruled out poisons, it never tested the victim for common medicines, including anesthesia. On the other hand, medical examiners found Robert's own semen on and around his anus, but there was no sign of rape or sexual abuse. Since the police were unable to get further information out of Joe, Victor, and Dylan, they conducted a search of their house and found a plethora of sex toys, S&M equipment, and a machine that was capable of making someone ejaculate against their will.
Putting two and two together, the cops deduced that the trio might have drugged Robert and forced him to ejaculate before killing him. On the other hand, the police were also suspicious of Joe's brother, Micael Price. Yet, they did not have enough evidence for a murder conviction, so Michael was allowed to go, while Joe, Victor, and Dylan were charged with conspiracy, obstruction of justice, and tampering with evidence.
Where Are Joseph Price, Victor Zaborsky, and Dylan Ward Today?
When presented in court, Joe, Victor, and Dylan pled not guilty and insisted on their innocence. Meanwhile, their defense lawyer discovered that Joe's neighbor had evidence of someone going over the boundary wall and jumping down into her backyard on the day of Robert's murder. This gave traction to the theory of an outside intruder being involved, and even though the judge believed the three were hiding information, she claimed she could not be sure beyond a reasonable doubt. Hence, Joe, Victor, and Dylan were acquitted of all charges in 2010.
Incidentally, Robert's wife, Kathy, also filed a wrongful death lawsuit against the trio before their criminal trial, but the friends were able to come to an out-of-court settlement with her in 2011. At present, Victor Zaborsky and Joseph Price are still in a relationship, and they live together in Tamarac, Florida. On the other hand, sources mention that Dylan Ward opted to break out of the polyamorous relationship and is currently married. However, Readers should also note that both Joe and Dylan chose to change their names, which makes the latter's current whereabouts unclear.
Read More: Robert Wone Murder: How Did He Die? Who Killed Him?