Netflix's 'WHAM!' offers an interesting sneak peek into how George Michael and Andrew Ridgeley started as childhood friends before becoming worldwide music sensations through their pop group, WHAM! Ever since their popularity thrust them into the spotlight, fans have been eager to know more about George's personal life and romantic relationships. Likewise, people talk about his relationship with Kenny Goss and how their eventual breakup in 2009 affected the pop star. Well, let's delve into the details and find out where Kenny Goss is at present, shall we?
Who is Kenny Goss?
A native of Bromwood, Texas, Kenny Goss pursued a course in education and political science from University before going on to work for Herkie Herkimer's Cheerleader Supply Company. However, sometime around 1988, Kenny decided to relocate to Los Angeles, California, where he met and got acquainted with George Michael at a Fred Segal restaurant. Interestingly, this duo struck up a remarkable friendship during their very first meeting and promised to keep in touch. Their connection actually blossomed in the years that followed, and soon the feelings turned romantic. Eventually, in 1996, the couple began dating exclusively despite the fact George was yet to disclose his sexuality. Hence, the two waited until the singer came out as gay in 1998 before announcing their relationship to the world.
Although George and Kenny reportedly had an on-again-off-again relationship, it was apparent they were very much in love. In fact, the couple even planned on formalizing their relationship through a civil partnership in 2005, but it was postponed. Moreover, they'd established The Goss-Michael Foundation during their time together, only for a different story to develop behind closed doors as the two struggled to deal with each other's lifestyles. While the Texas native was extremely worried about his boyfriend's extensive drug use, he found it impossible to confront the singer about it, as George conveniently pointed out Kenny's alcoholism and avoided the conversation. Reports even mentioned that it was difficult for the couple to meet one another halfway, and the drug use also threatened to end their relationship.
Unfortunately, the incident finally boiled over in 2009 when Kenny and George chose to break up and go their separate ways. It was apparent that a difference in opinion led to the breakup, but the pop star kept the news under wraps until 2012 when he finally announced it during a live concert. During that concert, George also mentioned that even though he and Kenny broke up because of arguments over substance abuse and alcoholism, he was still in love with him.
Where is Kenny Goss Now?
Although George and Kenny had decided to split, the latter never left the pop star's side. In fact, the Texas native was spotted accompanying him to court in 2010 and even visited when the singer was admitted to an Austrian hospital with pneumonia in 2011. Yet, once George got together with Fazi Fawaz in 2012, his connection with Kenny naturally waned, and fans believed the pop star had finally moved on with his life. Still, some reports indicate that George remained on friendly terms with his ex in the years leading up to his death, and there was also a chance of a possible reunion.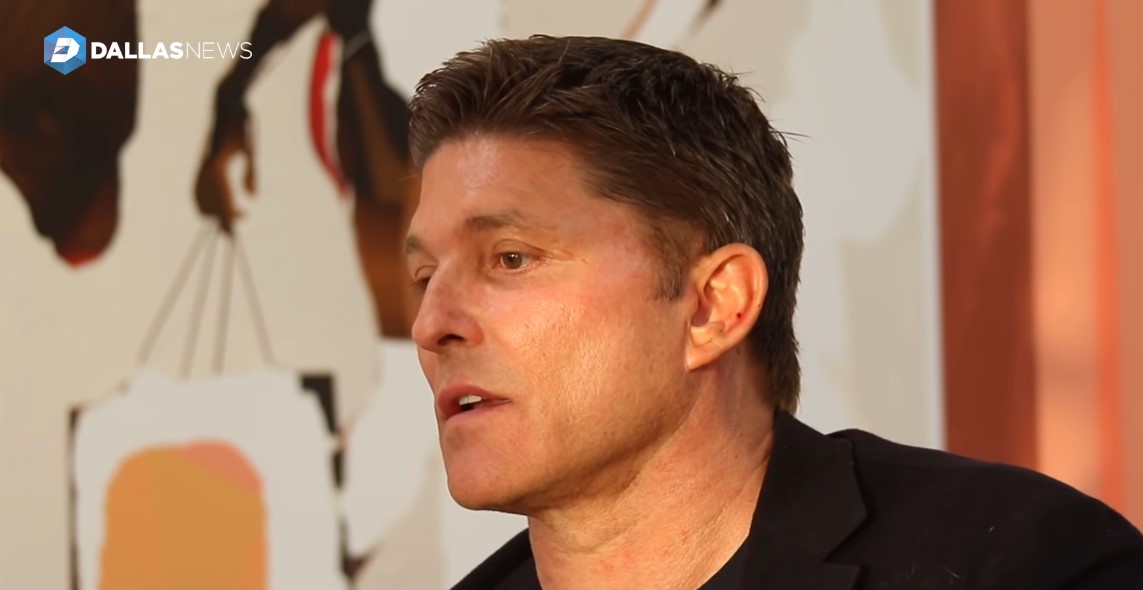 Naturally, George Michael's demise on December 25, 2016, left Kenny Goss completely devastated, and he was one of the few invited to the singer's funeral. Moreover, even though the singer did not leave anything for Kenny in his will, the Texas native demanded monthly payouts of 15,000 pounds claiming that the pop star supported him financially even after their breakup. This claim led to a massive legal battle against George Michael's estate, although they eventually agreed to a financial settlement in 2021. As for his current standing, from the looks of it, Kenny currently divides his time between the United States and the United Kingdom while working as an art dealer and curator who specializes in international art exhibits and artist residencies.
Read More: Did George and Andrew Remain Friends After WHAM!?