The double murders of Scott Sessions and Heather Frank in 2020 became a discussed piece of news given the severity of the crimes and the love that the former had earned thanks to his career as a musician. It was not long before Kevin Eastman was linked to the case as one of the primary suspects, leading to the topic being solved. The story is featured in ABC's '20/20: Dying to Meet You' as a special episode. For those curious about where Eastman is these days, we have your back.
Who is Kevin Eastman?
As it turns out, Kevin Eastman has been dating Heather Frank since around 2015, and all parties have long accepted the relationship as violent and abusive. Moreover, the prosecution of the Sessions and Frank murders case shared that he had once pulled out her hair. The relationship ended sometime before January 2020 when Heather met Scott Sessions at a music concert.
Scott was a local musician in and around Greeley, Colorado, and it was not long before he and Heather started dating each other. Meanwhile, Eastman was apparently going through some rough times and was living with his sister. Initially reluctant to return to Greeley, he took Troy Bonnell's job offer. While back in the city, he learned that his ex, Heather, was seeing someone and supposedly went to her house on February 8, 2020.
While Eastman claimed that Heather killed Scott, the prosecution and the jury did not seem inclined to believe this version of the story and were more willing to trust that he killed the musician as the latter was dating his ex. Scott had apparently told his father he was going to Fort Collins, Colorado, to meet with a friend. His apparent disappearance raised many alarms until February 10, 2020, when a snowplow driver discovered Scott's body in a ditch near the Old Flowers and Pingree Park roads in Bellvue, Colorado.
Upon inspection, it was discovered that Scott's neck had been cut through so severely that his spinal cord was broken. Additionally, his body wore multiple burns. As the investigators tried to find the possible perpetrator, they learned about Heather and decided to check her house, only to find it empty. What they did find was a massive bloodstain in front of the house, giving the authorities an indication of just what may have happened.
Given her disappearance, Heather was one of the suspects, but the investigators were also on the lookout for Eastman after they learned about his romantic history with her. About a week later, on February 16, 2020, a tip led law enforcement to a rural property owned by Bonnell, where her body was found near a woodpile, with a firepit nearby. An autopsy confirmed Heather had been shot twice to the heart, the attack having taken place at a close range.
Later on February 16, 2020, Eastman was found at a gas station with a container. He also had two bullet shells that matched with wounds on Heather's body. According to the prosecution, Eastman had killed Scott, and a frightened Heather had agreed to help him cover it up. However, he then decided to shoot her to remove the witness of his previous crime and decided to stash her body at his former employer's house.
Where is Kevin Eastman Now?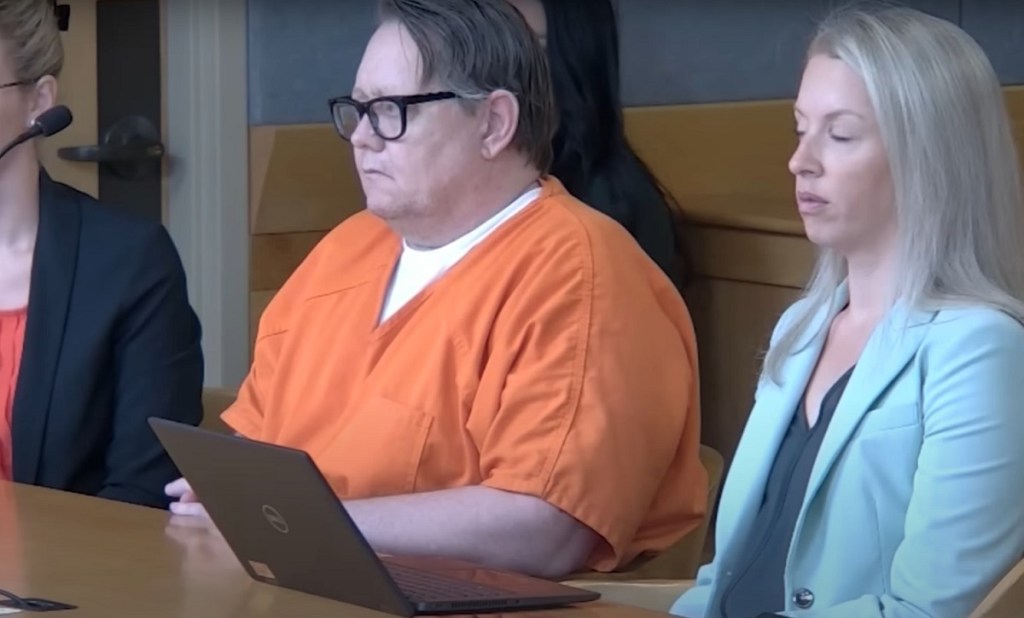 On July 21, 2022, Kevin was convicted following a trial that lasted for three weeks. He was found guilty of two charges of first-degree murder, two counts of tampering with a deceased's body, and two additional charges of tampering with the evidence. For his crimes, he was given two life sentences plus 27 years. The verdict was welcomed by those close to Scott and Heather, who had been grieving their loss for over two years.
"He started a chain reaction that I'm sure he doesn't know anything about," Scott's father, Stanley Sessions, said. "What he did was he caused our family the most anguish that you can ever impose on a family." Heather's son Alexander "Alex" McLaughlin added, "My mom was more than just my mom. She was my best friend. The memories we had together I will cherish forever. I miss her every day and will continue to miss her every day." As of writing, Kevin is serving his sentence at the Fermont Correctional Facility in Fermont County, Colorado.
Read More: Alex McLaughlin: Where is Heather Frank's Son Now?