When 35-year-old Kelley Stage Clayton was found brutally beaten to death inside her own Elmira, New York, home on September 29, 2015, it left the entire community shaken to its very core. After all, as profiled in NBC's 'Dateline: The House in the Woods' and ABC's '20/20: What The Little Girl Saw,' her spouse/the father of her children, Thomas Clayton, had orchestrated a hit on her. Yet for now, if you just wish to learn more about the one individual with the loudest voice raising awareness in connection to this matter — Kelly's sister Kim Bourgeois — we've got you covered.
Who is Kim Bourgeois?
Born to Elizabeth Eckman Stage and Howard Elmore Stage II as the eldest of their three children, Kimberly "Kim" Stage Bourgeois has always been not only a sister but also a second mother. She was actually followed by Leonard "Lenny" Stage before Kelley Elizabeth Stage finally came into the whole picture, yet there was already a 10-year difference between them by this point. That's why she once expressed, "My sister, Kelley, was my baby… and I absolutely adored her. She was the best gift my parents ever gave me. (Sorry to my younger brother, Lenny, whom I also love)."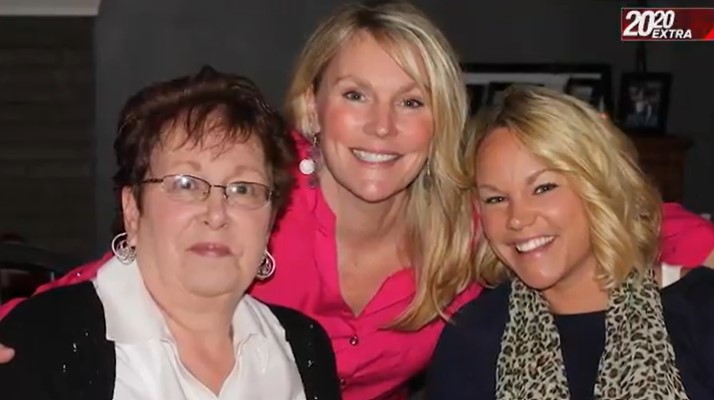 Kim also stated, "I am protective of her. [Kelley was] very brave to me, bold, sassy… She liked to dance, she was pretty… She could model, and I just think that's what she wanted to do." However, when it came to her semi-pro hockey athlete brother-in-law, she seemingly always had her doubts — doubts which her sister often waved off by stating that's just who Thomas was. "People were very much in awe of him because he was cute and he was an instigator and he would start fights," Kim candidly told ABC News back in 2019. "People got very caught up in that."
Though, to Kim, Thomas was (and is) an arrogant, cheating, flirtatious monster who actually had dinner in her home as family a week before he had Kelley murdered at the hands of Michael Beard. The worst part? He had apparently gone as far as to order the latter to burn down the house even if his children were still inside — he hoped to walk away without any responsibility but with money. Thankfully, the hitman refused to light the fire and harm innocent kids, meaning the former could no longer financially benefit from the homeowners' insurance or the survivors' funds.
Where is Kim Bourgeois Now?
Kim completely understands that if Thomas' original plan "had come to fruition, he would be done with his wife and his children. He would've collected my sister's million-dollar life insurance policy. Survivor benefits from the children. Homeowners insurance. He would've truly benefited financially from the death of all of them." That's why she was more than pleased when he was apprehended, tried, convicted, and sentenced on heavy counts related to murder despite the fact the loss of Kelley still hung over her head like a dark cloud. It was bittersweet, but it was pure justice.
As for her current standing, from what we can tell, it appears as if Kim is trying to move on from the past to the best of her abilities by focusing on the positives rather than the negatives of life. In fact, if she could say anything to Thomas now, it would be: "You took [my sister Kelley's] life, not her light, and her light will shine forever, through [her children], through me, through my brother, through my mother, forever, and we'll be OK." We should thus mention that she is the one who gladly took in both of Kelley's young children following the incident and continues to raise them as a part of her own family in Horseheads, New York. In other words, she's a happily married mother at the moment,
Read More: Where is Thomas Clayton Now?