'Shark Tank' season 14 episode 10 witnessed entrepreneur Amrita Saigal present her eco-friendly line of diapers, Kudos. While the multi-billion-dollar disposable diaper industry makes for a pretty attractive investment, Amrita was shocked at how non-disposable most big-brand products were. While diapers manufactured by popular brands are made mostly of plastic and require thousands of years to decompose, Kudos aims to tackle this issue from the core by introducing 80% cotton diapers, which, apart from being biodegradable, are safer for a baby's skin. Well, with such an interesting product on display, let's delve in and trace the company's growth, shall we?
Kudos: Who Are They and What Do They Do?
The CEO of Kudos, Amrita Saigal, completed her Bachelor of Science in Mechanical Engineering from the Massachusetts Institute of Technology before going on to complete her MBA from Harvard Business School in 2014. However, she started her professional journey immediately after receiving her Bachelor's degree by serving as a Mechanical Design Engineer for Procter & Gamble before becoming a part of their Marketing and Strategy department.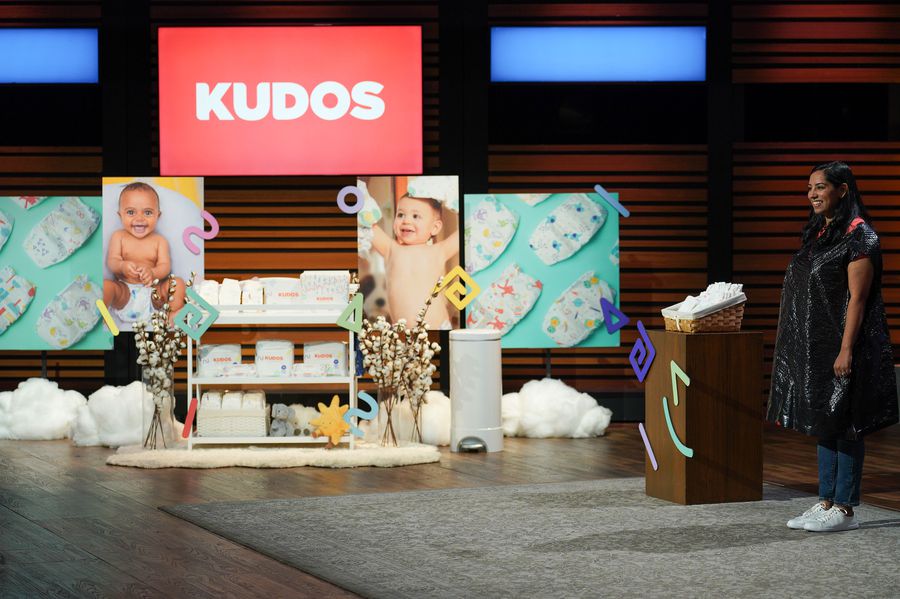 Right after her MBA, Amrita joined Google as a Manufacturing Operations Manager, and although she was promoted to Business Development in 2015, she left the corporate giant a year later to become the Head Of Business Development & Community at Thunkable. Moreover, readers should note that while Amrita founded Kudos in January 2019, she had previous experience as an entrepreneur from 2010 when she cofounded Saathi, a company that used waste banana tree fiber to produce biodegradable sanitary pads for women in India.
Besides, at present, Kudos is headed by its CEO and Founder, Amrita Saigal, Head of Marketing, Moira Finicane, and Technical Advisor, James Keighley. When Amrita planned to invest in the multi-billion-dollar disposable diaper industry, she did her research and learned that most major brands used nothing but plastic to make diapers. While plastic is dangerous for the environment and makes the products practically non-biodegradable, it is also highly harmful to the soft skin of babies and is mainly the reason for diaper rash.
Therefore, Amrita went back to the drawing board and used her experience in making sanitary pads for women in India to come up with a diaper that used 80% cotton. While the Kudos diaper still uses a bit of plastic, especially in the polymer pad that absorbs liquid, the part tha0t touches the baby's skin is entirely cotton, which makes it a lot more skin-friendly. On top of it, Amrita mentioned the degradable quality of her products and stated that using Kudos over other popular brands would keep millions of pounds of plastic from entering landfills.
Where Is Kudos Today?
While the idea of Kudos was formed in 2019, it took the team about two years to design several prototypes and perfect the final version. Besides, Amrita found it incredibly difficult to find a manufacturer in the United States, and currently, she produces Kudos Diapers through a manufacturing company based in Germany. Eventually, in 2021, the company began selling direct to consumers and even won the Hygienix Innovation Award in the same year.
Additionally, in 2022, they earned further accolades as Kudos was awarded the Trust Mark by Parent Tested Parent Approved and was also included as an honorable mention in Fast Company's Innovation by Design Awards. At present, Kudos Diapers can be found exclusively on their official website and comes in a variety of exciting prints. A pack of 216 diapers will set one back by $88, which eventually comes down to 36 cents per product.
On top of it, while the company offers a combo package of 216 diapers and four packs of wet wipes for $112.00, customers opting to subscribe to the service can avail of further discounts. Even with Kudos' current success, Amrita refuses to stop innovating and mentioned that the diapers would be made 100% biodegradable the moment scientists invent a natural alternative to the petrochemicals-based Super Absorbent Polymer. Hence, from the looks of it, Kudos Diapers is in excellent hands, and we are confident that the company will witness further success in the near future.
Read More: Basepaws Shark Tank Update: Where Is Basepaws Now?