Giving a romantic twist to a prison break story, Lifetime's 'Bad Romance: The Vicky White Story' revolves around prison guard Vicky White and inmate Casey White. With director Stanley M. Brooks at the helm, this crime drama film stars Wendi McLendon-Covey and Rossif Sutherland as the leads. In the movie, a lonely Vicky meets Casey at a time when she's tired of a monotonous routine. Casey makes her feel special, and Vicky can feel there's something between them.
While this is well within the bounds of forbidden love, Vicky has never felt happier and helps him escape from the prison. When they're finally on the road, things start getting a lot messier. This film is an emotional rollercoaster about two people in love who have to question their ethics and struggle with the authorities. With crime dramas of this kind, there are always questions about the inspiration behind it.
Is Bad Romance: The Vicky White Story Based on a Real Story?
Yes, 'Bad Romance: The Vicky White Story' is based on a true story. With a script penned by Richard Blaney and Gregory Small, the story follows the sensational case of fugitives Vicky and Casey from April 2022, who, despite having the same last names, were not related. While it is based on a real case, whose lengthy details and interesting twists have been made public, the makers of this film have still taken a few creative liberties in certain areas where there's no proof, mostly pertaining to the romantic angle between the pair. The director, Brooks, revealed in an interview with WJTV that he intends to address all the rumors that were floating around related to this case and the facts that have come out after extensive research, which all point to a romantic relationship between the pair, and he wants people to root for them through the movie.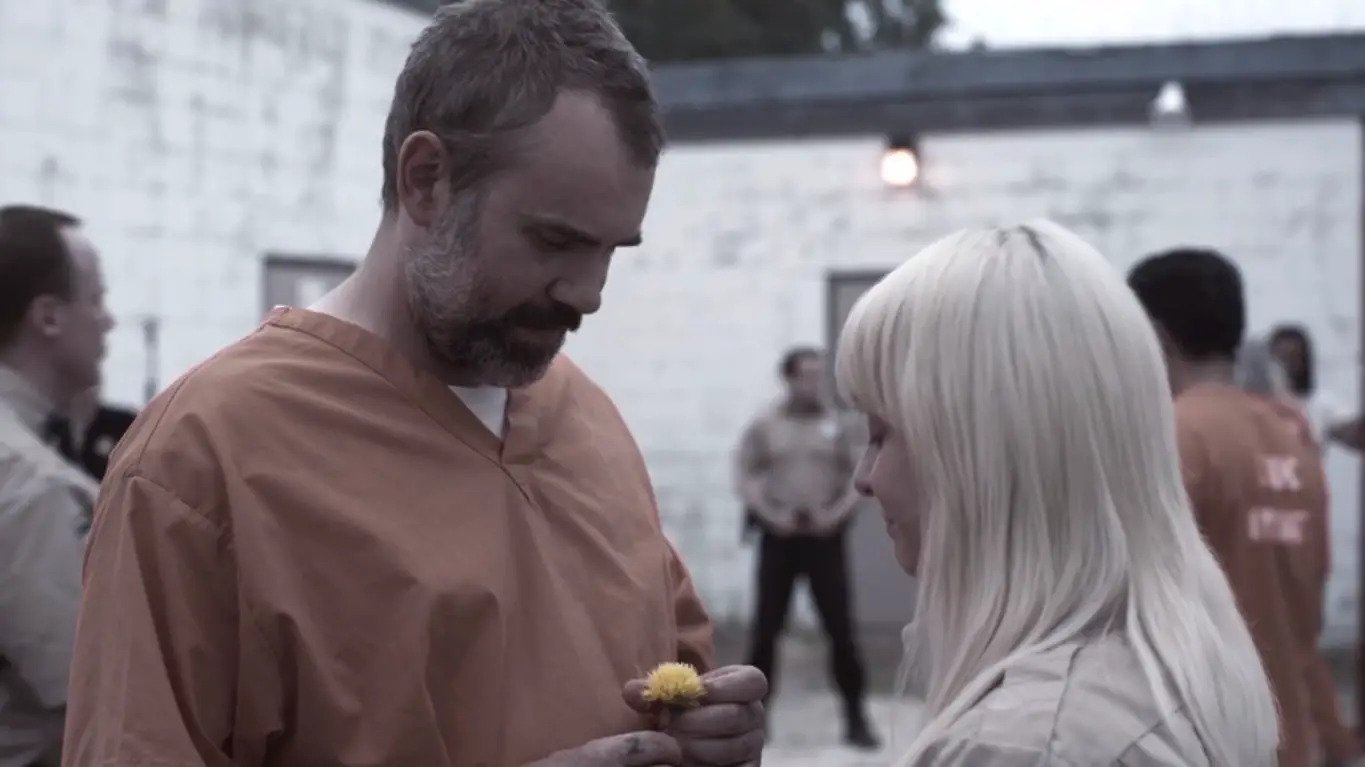 In fact, it was Wendi who first realized that she resembled the real Vicky a lot, and convinced Lifetime to initiate the project with her as the lead, after which Brooks was signed as the director. She was very interested in the case herself and wanted to be a part of this thrilling story. The film follows the real-life story of Vicky (56), an assistant director of corrections at Lauderdale County jail in Alabama, who was set to retire on the day she allegedly helped the murder accused Casey (then 38) escape from prison. Vicky's involvement in the escape was initially questioned due to her being a dedicated and hard-working employee at the jail for around two decades. But as the case was investigated more, it became clear that Vicky voluntarily planned and helped the inmate escape.
As a reliable officer, Vicky's intentions were never questioned, even if it was later revealed from sources that she had formed a "special relationship" with Casey, which might not have been physical, over the course of two years from 2020 when he was first brought to Lauderdale County. She got him extra food and spent time with him outside her official hours as well. The fugitives were on the run for 11 days from April 29, 2022, till they were caught in Evansville, Indiana, and more crucial details about Vicky's voluntary involvement surfaced. For someone who seemed to be a motherly figure to her colleagues, it was a shock to learn that Vicky sold her house at a lower price to get access to $95,500 dollars in cash, which was believed to have been used for orchestrating the escape.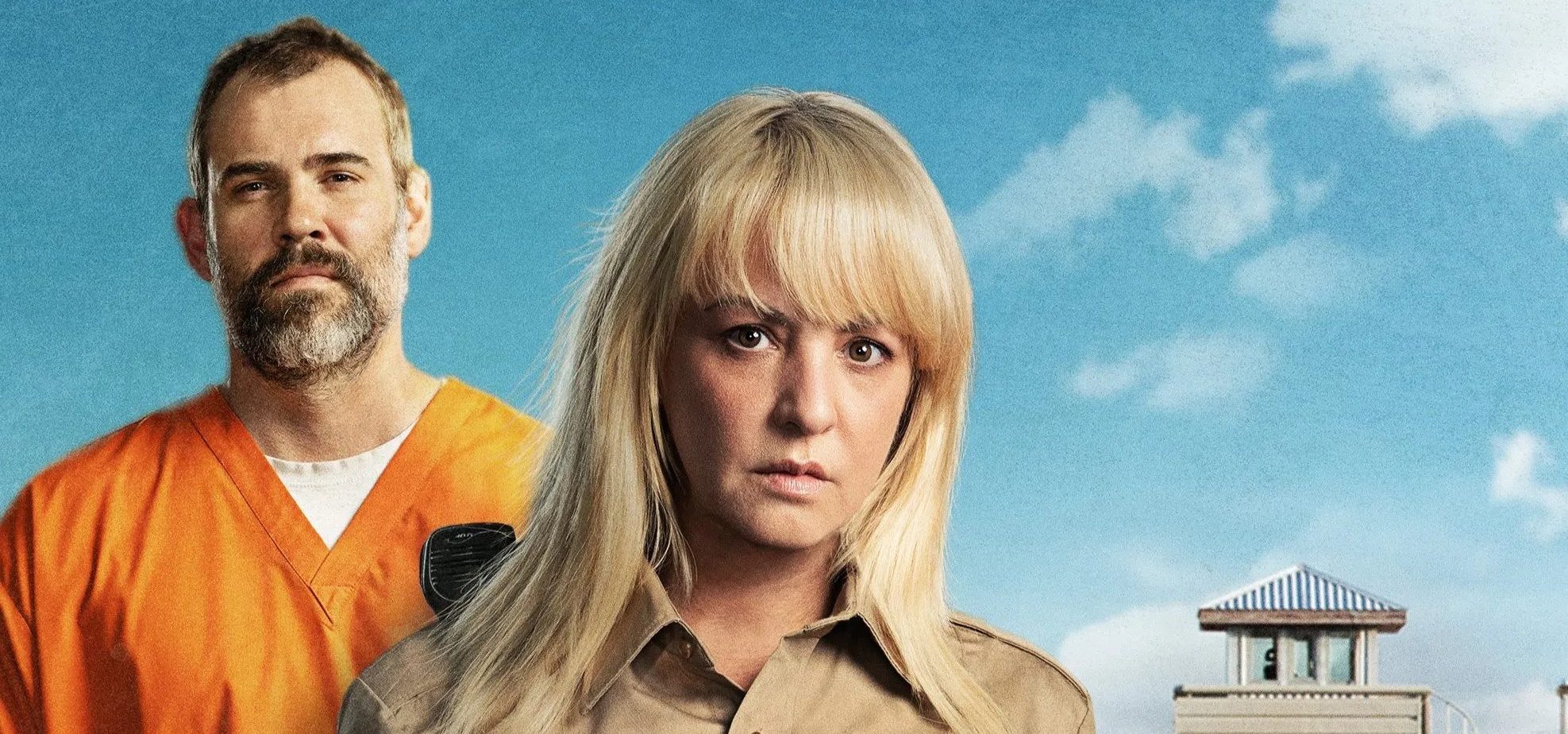 Sheriff Rick Singleton claims the escape was so well-planned that Vicky managed to get them a head start of six hours till the authorities were informed about them missing. When her official car was found abandoned, and information about her purchasing multiple cars on their trip, getting rid of them, and also acquiring weapons and staying in a motel were all highlighted, it became clear that Vicky had planned this escape, which Tyson Johnson, who was once her junior, also feels she is quite capable of. Vicky also used her position as the boss to take Casey out in her police car, breaking the protocol, which required him to be escorted by at least two officials at all times, and made an excuse about a mental health evaluation for the inmate.
The officers revealed how many tipoffs they started receiving when the pair were on the run. There were also rumors and instances where Vicky was allegedly spotted in a wig, and buying clothes for Casey prior to their escape. While it was shocking for her colleagues, who never expected anything like this from a law-abiding and reliable officer like Vicky, her life story became the core subject of discussion at one point, with it being adapted into another movie called 'Prisoner of Love' just a few months after the incident in late 2022.
What's more interesting is that while Casey's mother Connie claims to not know anything about Vicky, except that her son had a pen pal, Vicky's mother, Pat Davis, too, seems equally clueless about this twist in her daughter's life and claims that she could have never suspected her involvement in something like this. This shows that the makers have paid careful attention to detail in bringing a case like this to the screen while dramatizing it a little. Thus, the narrative of 'Bad Romance: The Vicky White Story' helps viewers understand the emotions behind the case and the characters, which is believed to be the main reason Vicky risked everything in her life for someone like Casey, who was about to be tried in a murder investigation and was already a convicted felon.
Read More: Best Prison Shows on Netflix