As a documentary film we can only describe as equal parts baffling, gripping, captivating, and haunting, paranormal filmmaker James Fox's 'Moment of Contact' (2022) is truly unlike any other. That's because it includes not just first-hand witness accounts but also archival footage as well as recreations to really shine a light upon the early 1996 alleged UFO incident in Varginha, Brazil. Amongst those to thus share their tales in this original are Liliane Fatima Silva, Valquiria Silva, and Katia Andrade Xavier — so now, if you simply wish to learn more about them, we've got you covered.
Who Are Liliane Silva, Valquiria Silva, and Katia Xavier?
Although it was on January 13, 1996, that an extraterrestrial craft reportedly crashed nearly six miles away from Varginha, locals Liliane, Valquiria, and Katia unwittingly got involved a week later. After all, the youngsters were merely making their way to the Silva household through an empty lot at 3:30 pm on January 20 when they spotted a small, slimy creature curled up by a nearby wall. "I was in the front, and the [other two] were a little farther back," then-16-year-old Liliane explained in the production. "Passing by here, the graffiti caught my attention. I looked and I saw the creature."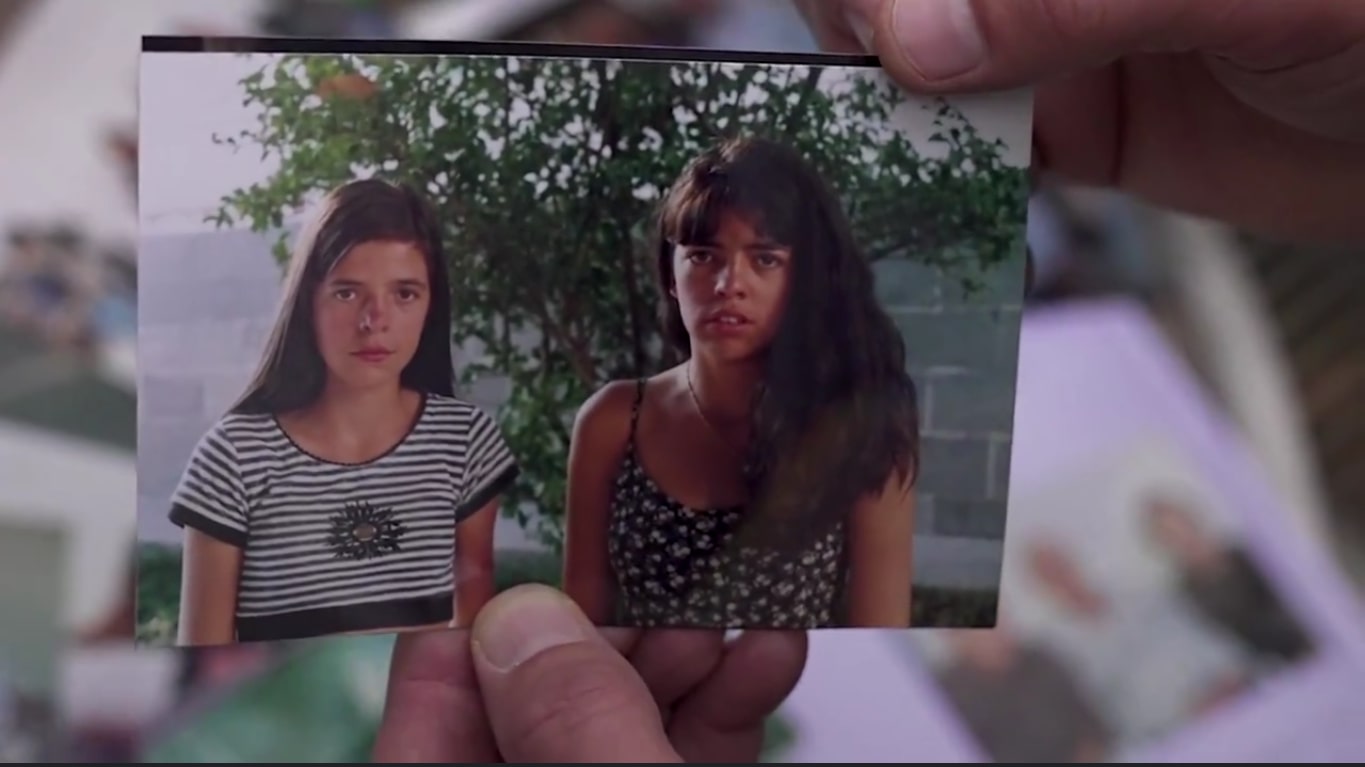 According to the movie, there was only a clear eight feet between the slimy being and Liliane, making the teen scream so loud it actually terrified her younger sister Valquiria and their friend Katia. "I looked into [the creature's big red] eyes and saw that it was frightened," then-14-year-old Valquiria candidly stated later on. "Just as I was frightened, [it] was also frightened. I saw that it was afraid of us. [Us looking into each other's eyes] was an exchange of fears. It for ours. Afraid of us in the same way we were afraid of it. A being we weren't familiar with."
Coming to Katia, the then-21-year-old said she vividly remembers just stopping in her tracks because of what she saw — "It glued me to that spot. [The being] had red eyes, oily skin. I couldn't see an open mouth, [it was as if he had a slit]. Not smiling… Sad expression. Shrunken back. It didn't have hair. Eyes three times bigger than ours." That's when Liliane picked up this train of thought to add, "What we saw wasn't human and wasn't an animal either," only for them to run home as soon as they realized this in real-time in 1996, turning their entire world upside down.
Since the three girls actually hail from devout Catholic families, it wasn't until they understood their city's situation a short while later that they recognized the creature wasn't a hellish demon. However, they do wonder whether it ostensibly being extraterrestrial was any better, especially because they were subsequently mocked for making their realities known to the general public. They did have the support of their respective families, yet it can't be denied that their way of life, their social standing, as well as their experiences, were all affected owing to this matter.
Where Are Liliane Silva, Valquiria Silva, and Katia Xavier Now?
"We wish it hadn't been us because we went through a lot together," Liliane, in her early 40s at the moment, openly expressed at one point in the documentary. "And [we suffered] a lot of mockery — [we do] still to this day. Today, we can see this from a different perspective." Katia even added, "They wanted to keep us quiet about this story. That it wasn't an E.T., that it's crazy, it was nothing, or silly. Like there was no such thing. That's why we don't bring up the police, ESA (a military organization), or anything like them [while making our narratives clear and known to the public]. "
As for their individual personal standings, from what we can tell, while Liliane is currently gladly surrounded by loved ones in her hometown of Varginha, Brazil, her sister Valquiria is now an entirely dedicated family woman based nearby. On the other hand, in her late 40s, Katia appears to be happily single and focused on dedicating all her time to self-improvement as well as traveling the world these days, at least, according to her social media platforms. Though it's imperative to note the trio is still extremely close; plus, since not a single aspect of their respective accounts has ever contradicted, it's likely they all saw the same thing on that fateful 1996 day and are telling the truth.
Read More: Is Moment of Contact Scripted? Is it Real or Fake?