When Lisa Espinosa received news about her son Raymond Pantoja's murder on April 10, 2016, she believed it to be a horrifying nightmare. However, his brother, Christopher Rivera, soon confirmed the news, and Lisa was determined to bring her son's killer to justice. ABC's 'Mother Undercover: Mom vs. Killer' chronicles the gruesome murder and portrays how she worked tirelessly to identify the perpetrator. Let's delve into the details surrounding the incident and find out where Lisa Espinosa is at present, shall we?
Who is Lisa Espinosa?
A native of Huntington Valley, Pennsylvania, Lisa lived a quiet life in North Philadelphia. Being a loving mother of two, she shared an incredible bond with her sons, Raymond and Christopher, and she was also on good terms with the former's father, Jose R Pantoja. Interestingly, the show mentioned that although Raymond had previously gone to jail for a minor crime, Lisa remained in contact with him throughout, and she even supported him in his career as a rapper and musical artist.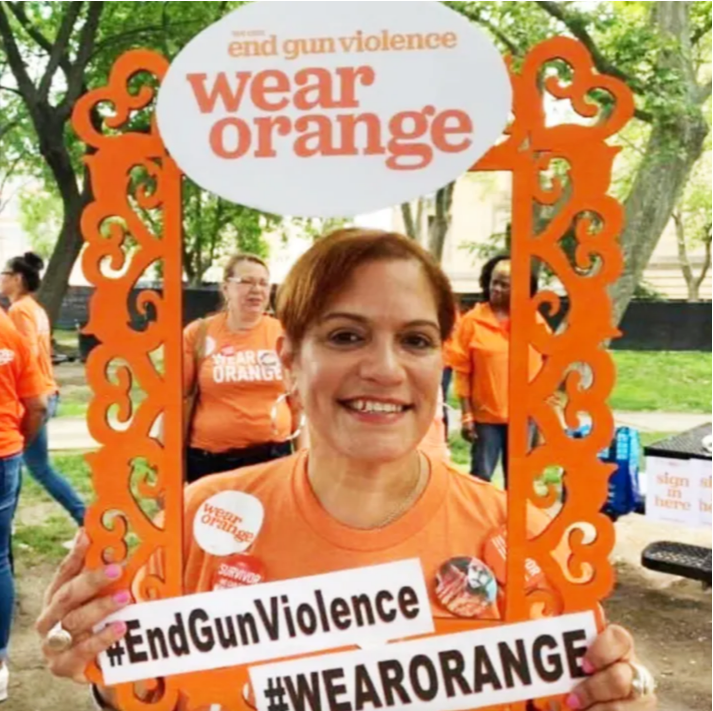 Besides, the Philadelphia resident was a proud grandmother as she was pretty close to her son's daughter, Johanna Nazzarip Pantoja, and her son's sudden death genuinely came out of nowhere to ruin her perfect life. Raymond Pantoja was shot to death in front of a nightclub in the Kensington neighborhood of Philadelphia in the early morning hours of April 10, 2016. While Lisa was in bed then, she soon received calls from Christopher and the victim's father, who explained what had happened.
Unfortunately, gangs overrun North Philadelphia, and the police can do little in such a place without proper cooperation. Hence, Lisa eventually took matters into her own hands and met two of Raymond's friends, who were with him at the time of his death. Once questioned, they mentioned that he was involved in a massive fistfight when one of the onlookers approached him and shot him at close range. Still, even though no one got a proper view of the assailant's face, the friends directed Lisa to a video documenting the murder.
Through some independent research, Lisa found two other videos of the murder on social media and began keeping an eye on the comments. She would then contact anyone who mentioned being on the crime scene before asking them about the man who seemingly killed her son. Naturally, as she dove deeper into the gang violence surrounding Philadelphia, her family grew worried and even tried to dissuade her from continuing the investigation. Nevertheless, the mother of two insisted that she couldn't stop, as she could not rest until her son's killer was behind bars.
Meanwhile, the show even talked about Lisa's determination and how she would often tail possible suspects in the dead of night without fearing for her safety. Naturally, her investigation soon caused a stir in the streets, and she began receiving threatening texts on her cell phone. A few texts even threatened to kill Lisa if she didn't stop the investigation, yet she ventured on unafraid. As a matter of fact, she soon linked up with other victims of violent crimes and began spreading the word about Raymond's murder through leaflets and the media.
Eventually, during one of her awareness drives, a stranger took Lisa aside and mentioned that her son's murderer was a drug dealer who was always armed and went by the name "FAX." The mother of two immediately conveyed this information to the police, and after conducting their own investigation, authorities arrested 30-year-old drug dealer Giovanny Perales about six months after Raymond's death.
Where is Lisa Espinosa Now?
Lisa finally breathed a sigh of relief when the police announced they had a suspect in custody. The grieving mother also made it a point to attend Giovanny Perales' trial and delivered a heartbreaking victim statement in front of the whole courthouse. However, even though Giovanny pleaded guilty to third-degree murder and was sentenced to 18-24 years in prison in 2019, Lisa claimed nothing could fill the emptiness she had in her heart.
Today, Lisa Espinosa resides in Pennsylvania and has kept the bond with her son, Christopher, alive. Moreover, she has maintained an active presence in her granddaughter, Johanna Nazzarip Pantoja's life and is slowly trying to fight the demons of her past. Nevertheless, Lisa vows never to forget Raymond and is determined to continue his legacy by involving herself in the gun violence prevention organization Everytown For Gun Safety and advocating for families who have lost their close ones to gun violence.
Read More: Tiffany Hotte: Where is Kobe Lee's Mom Now?