Devising plans to repossess vehicles, machinery, and other things strategically, 'Lizard Lick Towing' follows husband and wife Ronnie and Amy Shirley and their colleagues as they face daily challenges at their workplace. The premise revolves around Lizard Lick Towing & Recovery, a company based in Wendell, North Carolina, responsible for towing, repossession, and recovery. The reality television show features the explosive conditions that often ensue as the workers try to carry on assignments. With more than a decade since the show premiered in 2011, fans are eager to know where their favorite cast members are nowadays. Well, here's everything we can tell you about the same!
Where is Ronnie Shirley Now?
Helming the operations of Lizard Lick Towing & Recovery, Ronnie Shirley continues to serve as the Director of the towing company. Even years later, the reality star still oversees the day-to-day operations of the family business near Wendell. When Ronnie is not engaged in work, he likes to devote time to his family and loved ones. He identifies as an Evangelist by grace and is the Pastor of the Eastern Chapter of Dirt Church. Sadly, the Shirleys sustained a massive tragedy in 2022 when they lost a beloved family member. Ronnie's son Harley Alexander Shirley was murdered on February 17, 2022.
Only 21 at the time, the defenseless young man was fatally shot at a gas station after he attended a memorial balloon release. Soon, three people got arrested in connection with the shooting. Several news outlets reported that the Johnston County Sherriff's office arrested Cassidy Lorene Hunter as an accessory to the murder. The assailant was jailed on a $1 million bond. Additionally, a 16-year-old and 17-year-old were charged with murder and attempt to murder in connection with Harley's death.
Even though Ronnie and his family had to bear such a tough loss, they have remained hopeful. In a now-deleted Facebook post, he said, "He's at peace now – waiting on the rest of us to arrive at those gates- we will be there soon, Big Shur – and will always cherish the times we had while you were with us, son —." Despite Harley's tragic demise, the Shirleys still look forward to everything life offers.
Where is Amy Vaughan Shirley Now?
Having established a lucrative business from the ground up, Amy was known for being an all-rounder on the show. With a penchant for powerlifting, she had two Junior World Records under her belt. Not just this, Amy ventured into the world of mixed martial arts and even engaged in a fight during her time on the show. Years later, she continues to head Lizard Lick Towing & Recovery as the Vice President.
Also an author, Amy published a cookbook, 'Gluten-Free in Lizard Lick.' Despite the painful loss of her son Harley, she continues to dote on her children – Gabe, Alex, Lexy, and Maggie. Besides, Amy is a dog mom who loves spending time in nature with her fluffy friend, Juju.
Where is Big Juicy Now?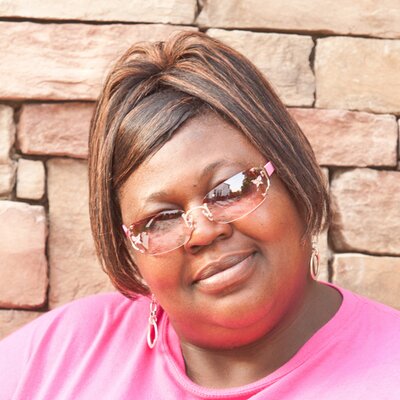 Unafraid to use her strength and grit with people who crossed her, Big Juicy became one of the most entertaining personalities on 'Lizard Lick Towing.' Once the show ended, Big Juicy, AKA Elaine McGilveary, continued to climb the ladder of success. Though the reality star largely refrains from opening up about her personal and professional life, she is a devoted mother focused on raising her three children.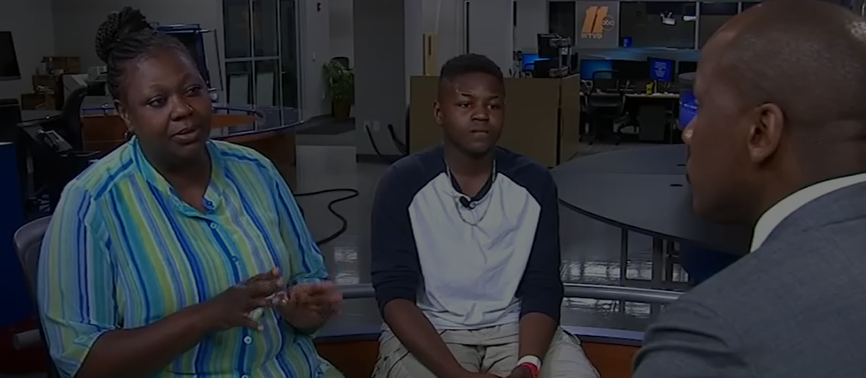 In 2018, Elaine filed a complaint against East Garner Magnet Middle School when a teacher's assistant allegedly injured her son Josiah McGilveary. The special education student diagnosed with ADHD and anxiety was reportedly pushed by the teacher's assistant and left on the floor without help. While the investigation is still ongoing, it seems that Elaine is fearless and embraces challenges head-on.
Where is Bobby Brantley Now?
Surprisingly, Bobby initially met Ronnie after he was dissatisfied as a customer. Ultimately, a change of fate led him to work with the latter and Amy. Following his stint as a truck driver, Bobby found his footing at Lizard Lick Towing & Recovery. Nevertheless, shortly after the show ended, he quit the company. Following his exit, Bobby appeared in 'The Lonesome Curse.'
Since then, Bobby has tried to focus more on his family life. The reality TV star is married to Melanie Brantley and has eight children with his wife. In 2019, Bobby was diagnosed with pituitary adenoma, a form of brain tumor. Once it was surgically removed, he moved to Lil' Ass Farms with his family to focus on his recovery. Based in Pilot, North Carolina, Bobby retains his lively demeanor and embraces all the trials and triumphs of life.
Where is Krazy Dave Eckler Now?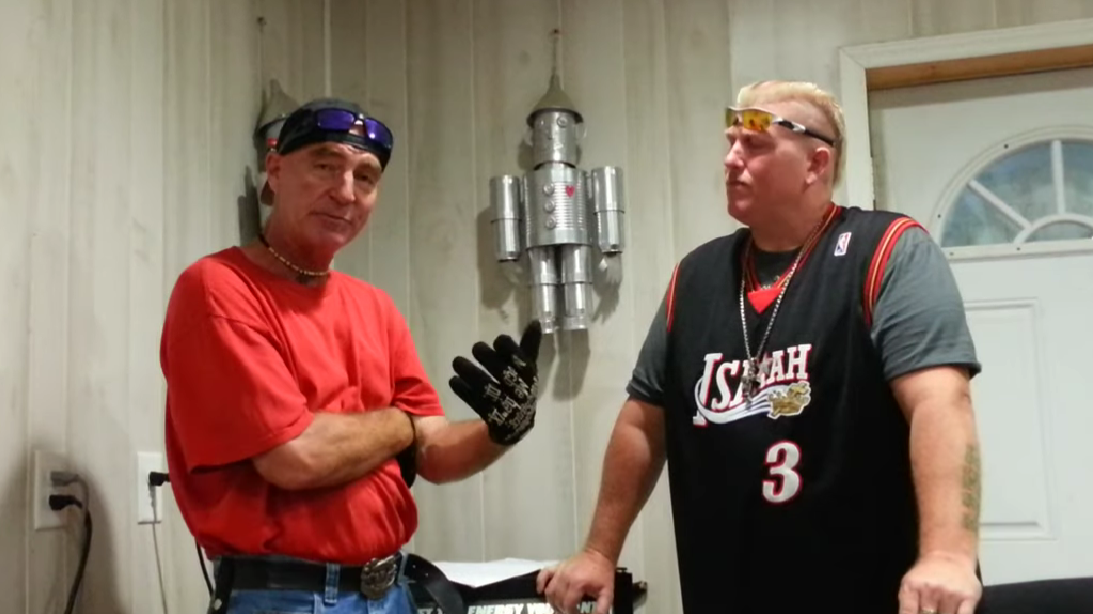 Having accrued a broad fan base for his eccentricity, Dave has continued accelerating on the path of success since his exit from reality television. A devout and integral community member, he likes to participate in several social gatherings. Dave appeared in a car show at King's Auto Corner for Missiles for Christ Ministry with his co-star and friend Bobby Brantley.
On top of it, Bobby and Dave had held live video chats called Bad Dog Nation for fans for a while. Based in Rocky Cross, North Carolina, Dave is now honoring his love for music. In addition to playing locally and writing music, he has worked on the Rocky Cross project, a musical initiative.
Where is Cassie Calwell Now?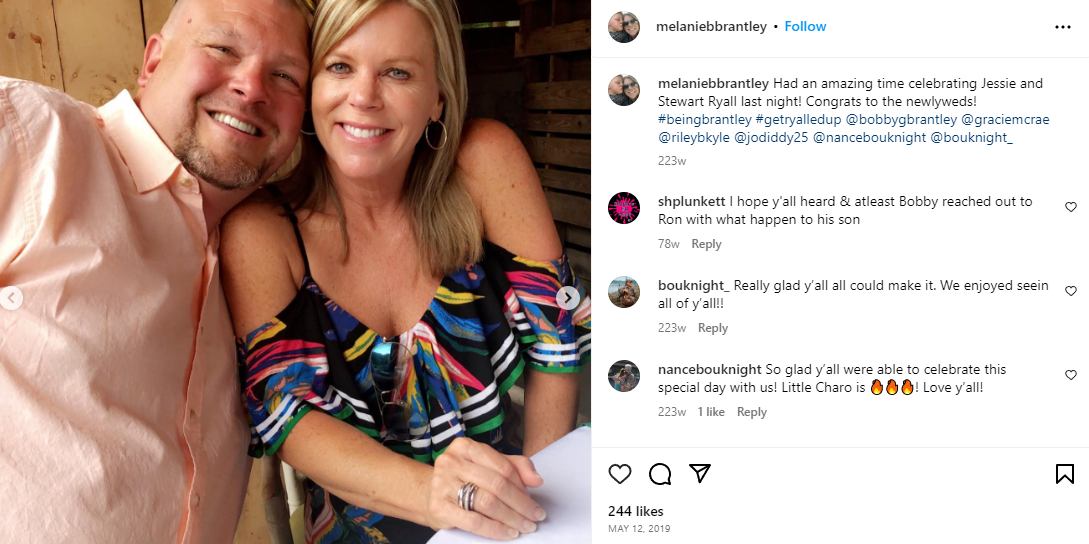 Cassie Calwell and Bobby's relationship was laden with roadblocks throughout the show. The couple seemed unlikely to make it far from disagreements to interpersonal issues. Yet, Cassie, whose real name is speculated to be Melanie, tied the knot as soon as the show was over. The couple is now housed in North Carolina with their eight children. Melanie is a gynaecologist and continues to excel in all aspects of her life and her family.
Where is Johnny Reynolds Now?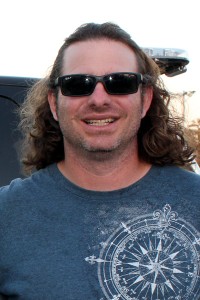 Contributing to his cousin's business, Johnny would time and again help out Ronnie and Amy with their towing and recollection business. However, the reality star also had a penchant for bumping heads with people. Furthermore, Johnny had a crush on his cousin's wife, Amy, and even tried to pursue her explicitly. Nevertheless, Johnny has since retired from the public eye and no longer likes to share his personal and professional life. He doesn't have social media to update his fans, but he continues achieving new life milestones.
Read More: Gator Boys: Where Are They Now?