Lolo Jones is an American hurdler and bobsledder, specializing in the strenuous 60-meter and 100-meter hurdles. The three-time Olympian competed in the 2008 Beijing Summer Olympic Games. She then participated in the London Summer Olympic Games (2012), finishing in fourth place in the 100m hurdles, and the Sochi Winter Games (2014) as a brakewoman for the US bobsled team. Although more renowned in the field of sports, Jones has also appeared on various reality television shows like 'Dancing With The Stars' (season 19) and 'Celebrity Big Brother 2.'
Lolo Jones was immersed in training for the 2020 Olympics and told Variety how she felt like she was "in one of my best physical shapes." But the novel coronavirus turned the entire world upside down. So after the games got indefinitely postponed, Jones decided to change the course of all her "built-up energy" towards MTV's 'The Challenge: Double Agents.' Undoubtedly a rookie on the long-running series, her athletic proficiency is sure to challenge the veterans. We got curious to dig deeper into her life, and what we found out might surprise you!
Lolo Jones: Age and Background
Lori Susan "Lolo" Jones was born on August 5, 1982, in Des Moines, Iowa. The Olympic athlete moved bases every once in a while during her childhood years and attended eight schools in eight years. When she was in third grade, Jones resided in the basement of a Des Moines Salvation Army church with her family. She felt so embarrassed by her living situation that she made it a habit to arise early in order to dodge being teased by other children.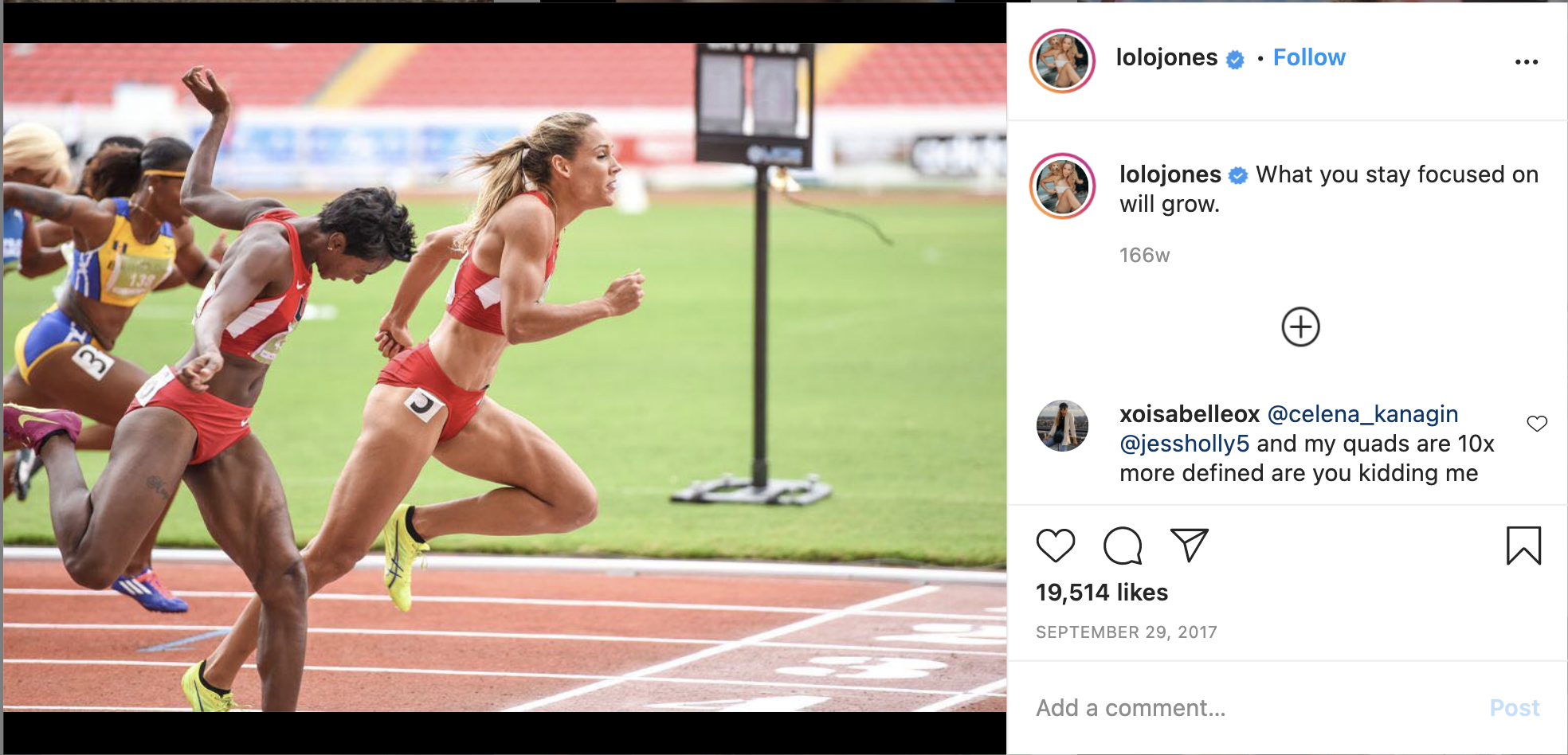 Jones remained in the Iowan capital city to pursue her dream of becoming an athlete and focus on track and field. She pursued her academic degrees, continued to attain physical training, and also worked at the Iowa Bakery Café, a local coffee shop. While it was naturally difficult and draining, the hard work also taught her endurance that has helped her win at life.
Lolo Jones: Family
Lolo Jones' had a rather unconventional upbringing as her family failed to give her a regular homely atmosphere. Her single mother, Lori, never married her biological father and had five children. During Lolo's formative years, her dad, James Jones, remained an absentee parent figure as he spent most of his time in the Air Force and was later sent to the state prison for murder. Lori worked on two jobs to support her family of six.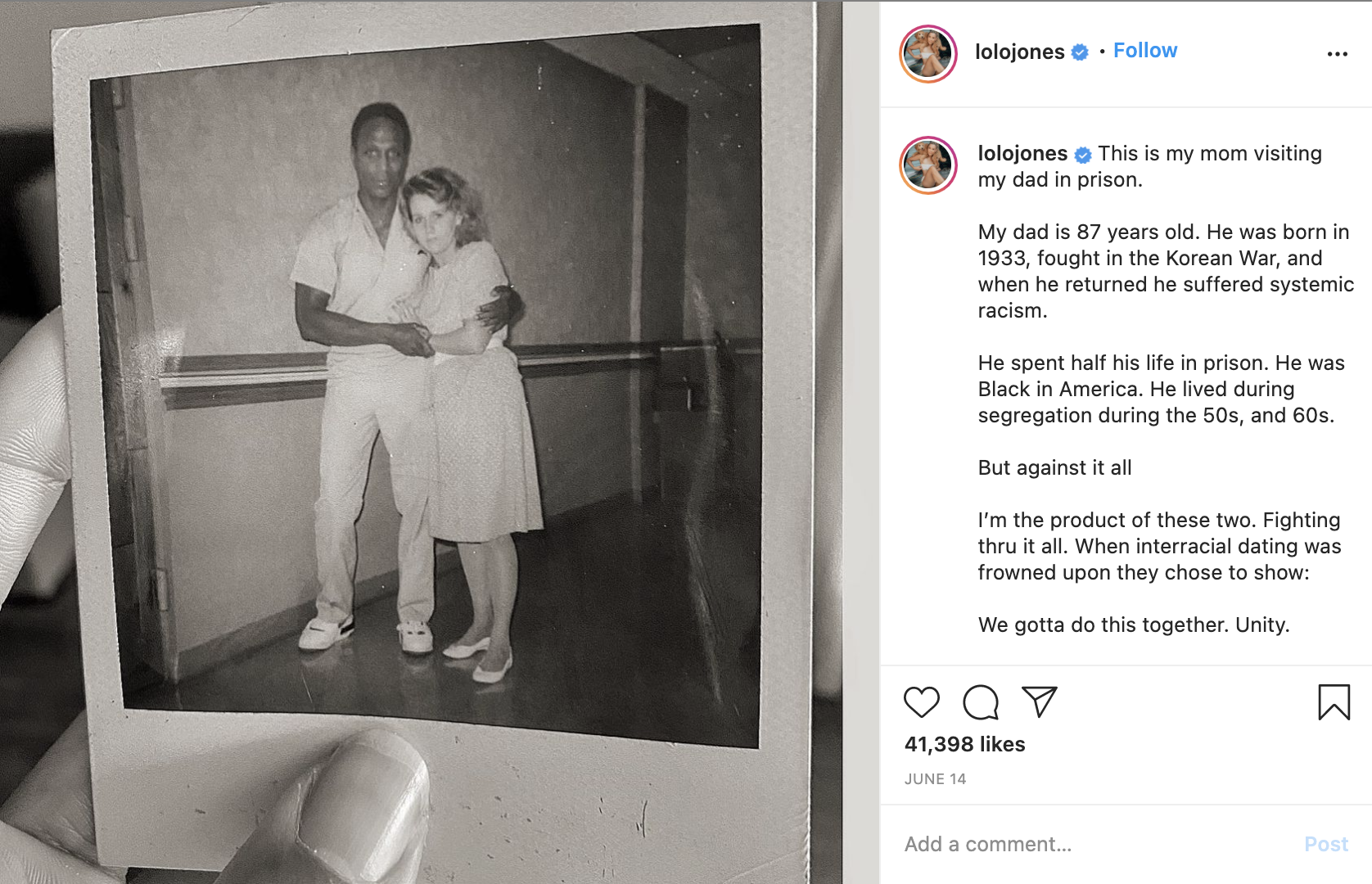 When she planned to relocate to Forest City, Iowa, Lolo finally put her foot down, intending to prioritize her career over remaining a part of the family. They parted ways, and the athlete came across some of the most encouraging people who shaped her into who she is today. Jones often expresses her gratitude for her mentor, Coach Ferguson, who made the necessary arrangements for her to live with four different families during the time she attended Theodore Roosevelt High School in Des Moines.
Proud to be a #DegreePartner. My local rec center was a safe haven for me as a kid and without it I wouldn't be where I am today. @Degree has pledged to help 100K kids #KeepMoving by supporting 10 nonprofit orgs with grants, which is critical for kids just like me pic.twitter.com/8pYb9S49Xg

— Lolo Jones (@lolojones) September 10, 2020
She also met various people along the way who helped her in their own little ways, like some of the Roosevelt High School teachers who helped her with the time-table, the orthodontist who charged her a lower price for her braces, and all those who gave her warm welcome into their homes. Not only did Jones excel in the classroom, but she also learned to play the cello, earned the Gatorade Midwest Athlete of the Year award, and set new records in the sports field.
Lolo Jones: Dating History
While not exactly remaining tight-lipped about her personal life, Lolo Jones has consistently maintained that there has not been much to talk about. She was reportedly dating Lions' Star Ndamukong Suh around 2012, but nothing ever came off it. During the same time, she took to her Twitter handle to confess that she was a virgin and elaborated on the subject on HBO's 'Real Sports with Bryant Gumbel.'
The Olympic star famously made the statement that "It's just something, a gift I want to give to my husband. But please understand, this journey has been hard. There's virgins out there, I'm gonna let them know, it's the hardest thing I've ever done in my life. Harder than training for the Olympics, harder than graduating from college, has been to stay a virgin before marriage." In September 2019, Jones mentioned in a candid post on her Instagram account that she has only had the privilege to be in a long-term relationship during her college years.
Though she had seriously committed to a few men after that, nothing really worked out. The professional runner does not shy away from poking fun at those who have nagged her incessantly about her virginity and marriage. The bios on Jones' social media accounts quirkily mention "holding out till 41 because there needs to be a movie sequel to the 40 Year Old Virgin. Praise Jesus…" (Twitter) and "I'm a cursing Christian. I'm a sexual virgin…" (Instagram).
Read More: Rogan O'Connor From The Challenge: Everything We Know