When 42-year-old Chad Entzel lost his life in one of the worst ways imaginable in the early hours of December 31, 2019, it left not just North Dakota but also the entire nation shaken to its core. After all, as examined in ABC's '20/20: The Last Strike,' his wife Nikki Entzel and her boyfriend Earl Howard had brutally shot him twice before returning on January 2, 2020, to burn the evidence. Yet for now, if you simply wish to learn more about the loudest voice having fought to attain him some much-deserved justice — his devoted sister, Lori Entzel Kraus — we've got you covered.
Who is Lori Kraus?
If there's one thing Lori vividly remembers from her childhood of growing up in the small town of Halliday alongside her brother Chad and both their warm, loving parents, it's that they were happy. That's because Deb and Ernie Entzel seemingly always supported their kids while also catering to their independence, meaning they just unwaveringly held a soft guiding hand over their lives. It's thus no surprise the siblings were able to follow their respective passions without any worries, only for Chad to end up developing a soft spot for adventurous or community-driven hobbies.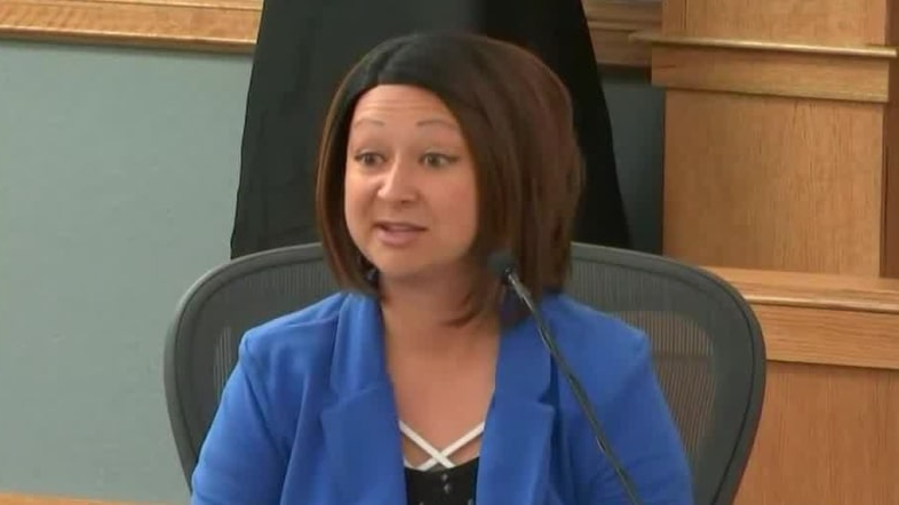 "[My brother] was a great bowler," Lori recently reminisced. "He enjoyed darts. He did golfing, and in the summertime, he did stock car racing." In a court proceeding, she added he even served his people solely by being himself, giving back, and maintaining composure — he essentially brought positivity into their lives. That's why there was once a time she never shied away from deeming Chad a role model for not just herself as well as her family but also youngsters of all age groups across the globe. Then came the little league coach's sudden demise, shattering her world into millions of pieces, especially since he used to be her go too for all life advice.
Where is Lori Kraus Now?
Lori actually testified during her sister-in-law Nikki Sue Heinz Entzel's fall 2022 trial for Chad's homicide, wherein she painted a clear picture of just how much she stole from the family at every level. She stated she felt as if the defendant should "rot in eternity" so she could no longer hurt anybody again before adding, "You lied to us about how much you missed [my brother] and let his family plan his funeral like nothing was your fault." Then during her October 4, 2022, sentencing, the fierce sister continued, "You have devastated our lives, and my family is past the brink of exhaustion… [but] we are not victims. We are a network of broken survivors." In other words, Lori now refuses to give Nikki any power or sway over them.
The court proceedings were definitely emotional for the Entzel family, yet the fact they helped them attain justice and underscored Chad as who he really was rather than anything else made it all worth it. Therefore, today, it appears as if Lincoln, North Dakota, resident Lori is doing her best to move on from the past while still keeping her brother, his memories, as well as his legacy alive in her heart. As for her personal standing, the Minot State University graduate is actually a married mother of two young boys, with whom she spends most of her free time whenever she's not at work as a Safety Professional at KLJ Engineering.
Read More: Where is Chad Entzel's Family Now?