Encompassed in the luscious flora and fauna of Costa Rica, ten single men and women decide to embark on a journey of a lifetime. In the hopes of finding the partner of their dreams, the contestants enter the NBC dating show that tests teamwork, spirit, and connection. As prospective couples try to fulfil challenges, they find that the most difficult obstacle is overcoming their interpersonal differences. Years since it was first released in 2011, fans have continued to wonder more about the reality stars.
Mike and Samantha are Happily Married and Have Two Kids
Mapping the undulated terrain of the Costa Rican jungles side by side, Mike and Samantha displayed their partnership throughout the series. The duo managed to stay together from the very beginning till the very end. Not just this, their trust in each other and their competitive nature even won them the ability to tour some of the world's most romantic cities together. Given their undisputed devotion to one another, it is only natural that the duo went on to create just as many milestones outside the series.
Shortly after filming, they met each other's parents and embarked on a new journey hand in hand. In 2014, Mike and Samantha tied the knot and solidified the love they had chanced upon in the wilderness of Costa Rica. Since then, their family has continued to grow. Not just this, the duo are now parents to two children, something they had discussed on the show, as well. With exciting careers, they now share life's milestones with their children – Aubrey and Zach.
Miles and Heather are Now Spouses and Parents
Miles and Heather realized their deep infatuation for one another quite quickly. Even when they were looking for prospective partners in other singles, their hearts seemed to have locked on each other. It wasn't long before they made things official and continued their journey in the challenge hand in hand. From winning competitions to having fun even amidst the most physically challenging circumstances, Miles and Heather laid the foundations of their love and even confessed to falling for one another.
After the show, they made plans to travel. While Miles was initially based in Minnesota and Heather in San Francisco, the duo continued to maintain their love long distance. Since then, they have tied the knot and are now based in California. The duo welcomed their son Macklin in 2018. Even on the professional front, Heather and Miles have set new milestones. While Heather has been working at Unisoft, Miles holds the position of President at Signal Signs and Graphics, a printing service.
Skip and Theresa Are No Longer Together
Having found their way to one another through a swap, Skip and Theresa quickly found an ever-evolving attraction. When Theresa was switched with Mike as part of a mandatory match, the duo felt a deep longing. Ultimately, they made their way to the top three of the season but ended up losing in the surprise quiz. After the show, Skip and Theresa ended up separating. Despite developing a deep bond, the distance became a significant curveball that the two couldn't overcome.
Nevertheless, they have since climbed the ladder of success and have been exploring life at their own pace. Skip has since grown in his real estate career and has been working as the Assistant Vice President at Lattuca Services in Massachusetts. She was previously working as a model and had modeled in sporting events, tradeshows, and pageants. She is now based in Phoenix, Arizona, where she is working in finance. She has worked with Financial Tax Strategies, helping people defer capital gains tax. In addition to this, she has also tied the knot and shares parental duties with her husband.
Derek and Jess Didn't Reconnect After the Show
While Derek and Jess' winning streak was interrupted by an unforeseen injury, the two still shared deep feelings for one another. Many hoped that the two would be able to work things out after the show. However, the couple later separated and have since explored other avenues of success individually. Derek, the medical sales representative, has since kept a low profile and likes to keep his life under wraps.
Thank you for the gorgeous flowers #teamhollywood miss you! #LoveWhereYouWork @bdf @nikkimeagher @its_EmB @Teabright @EstebanRivera16 @_LupoLupo @AshleyFoxen @lexa @oliviakdelrio @HeyTerrisha pic.twitter.com/Qfxzmegils

— Jess DeBolt Berman (@jessdebolt) February 18, 2022
On the other hand, Jess went on to become an industry leader and continues to explore life's adventures. The Wharton Business School graduate is now a Senior Client Partner of Entertainment at Spotify. With years of expertise, Jess has had a rewarding career and worked with companies like Twitter, Travelzoo, and Apple. She has since found love and is now married to Eric Berman. Besides sharing the parental duties of their daughter, Berekely, the couple likes to unwind and travel to exotic locations, too.
Brandee Dillehay is Now a Registered Nurse
While Brandee's hopes of finding love on the show were unsuccessful, it is apparent that the television personality has since found love and much more. Once a mental health specialist, she is now working as a Registered Nurse at Ascension Saint Thomas-West Hospital Emergency Department. Based in Nashville, Brandee has since married the man of her dreams and shares domestic bliss with her spouse, son, and daughter.
Benjamin "Ben" Hooker Returned to His Life in South Carolina
In the hopes of finding a compatible partner, Ben had decided to compete in the wilderness of Costa Rica. Despite finding common ground with Brandee, he failed to display his affection the way she had anticipated. Ultimately, Brandee decided to decouple from the bartender. While Ben had won her over the first time, their issues still persisted. Eventually, Brandee decided to de-couple once again and didn't turn back, leading to Ben's departure from the series. Since his exit, the South Carolina native has maintained a low profile. While little is known about his professional and personal life, we continue to hope that Ben has since found a person that matches his vivacious spirit!
Erica Scherle is Now A Real Estate Portfolio Manager
Albeit developing a deep connection with Steele on the show, Erica ended up walking alone in the wilderness. Since her time on the series, she has created new milestones in her career. The Belmont University graduate is now working as a Real Estate Portfolio Manager for Admiral Land. With decades of experience in the industry, Erica has since left behind her work in music management and explored other industries. She is currently based out of Nashville, Tennessee. When she's not working, Erica likes to unwind and spend time with her friends and loved ones. She is also the mother of a French bulldog named Winston.
Steele Dewald is Still An Exceptional Golfer
Despite finding an interest in Erica, Steele felt that it was too early for him to solidify a connection with anyone on the series. Ultimately, he walked away from the show all alone. Since then, the professional golf player has created new milestones athletically and professionally. He has gone on to compete in significant tournaments and continues to win acclaim for his performances. Besides this, he is a teaching professional at Jeremy Ranch Golf & Country Club. He has also been working as a real estate agent and manages properties in Utah. Not just this, he also owns his real estate agency in Park City, Utah.
Jessica Soares Went Onto Start A Fashion Blog
Despite hoping to find the love of her life on the show, Jessica failed to reciprocate the feelings Jason had for her. After the series, the Bridgewater local went on to open up a fashion blog where she detailed her looks and outfits. However, the television personality has long recused herself from the public eye. We now believe that the former model has explored other avenues of professional success.
Adam Rose is An Experienced Bouncer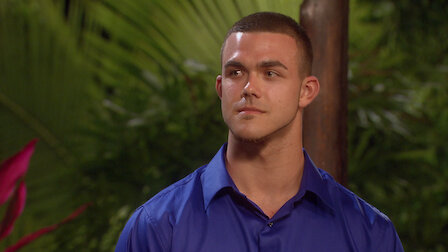 Despite a torrid start in the beginning, Adam had managed to settle a pace with Kim Nguyen. However, her interest in Steele ultimately set the stage for Adam's elimination from the show. After the series, the Bridgewater State College alum went on to explore other things. At the time, the Taunton High School graduate was a bouncer at Barrett's Alehouse. After the season came to a close, Adam decided to keep his life under wraps. Nevertheless, we continue to hope he has found success on personal and professional fronts.
Kym Nguyen is a Hairstylist and YouTube Creator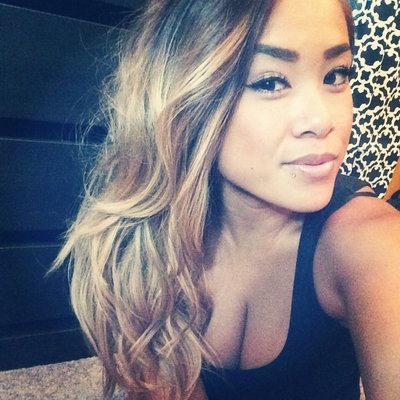 Originally paired with Derek, Kim managed to discover a connection with other singles as well. However, things between her and Steele didn't work out as well as she had hoped. After the hairstylist walked away from the series, she kept a decidedly low profile. The television personality was briefly active on her Twitter account, where she shared her journey as a fitness enthusiast and hairstylist. She has since recused herself from mainstream media.
Vanessa Guerrero Has A Multi-Faceted Career
Initially paired with Steele, the Arizona native had found herself besotted with the golfer. However, when Steele felt different, she hoped to find a connection with Peter. Ultimately, things went haywire, and she ended up getting eliminated from the season. Since then, she has gone on to explore her abilities as a professional and a person. She is now a lawyer, real estate developer, investor, property manager, and entrepreneur. In addition to this, she is also a wife and a mother of three.
Peter Paris Returned to His Work in California
After failing to find similarities with Theresa, Peter decided to strike a connection with Vanessa. At the last moment, however, he ended up going against their plans for the swap. This led to his departure from the show. Peter has kept a low profile since filming an adventurous journey in the jungles of Costa Rica.
Jared Ines Still Has a Wide Fan Base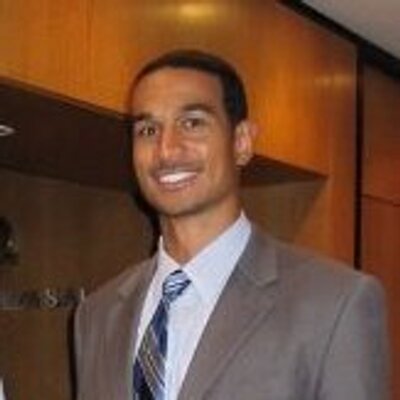 Even though Jared had tried to overcome the endless challenges of the wilderness, he and Dawn couldn't function as a team and win the challenge. Ultimately, coming in last cost him a spot in the competition and a chance to find true love. Since his elimination, he has continued to keep himself out of the spotlight. Even so, he retains a wide fanbase to this day. Nevertheless, we continue to wish the television personality the very best.
Jason Jackson is a Trained Opera Singer

Baring his heart to Jessica, Jason had put everything on the line. Alas, the Massachusetts native didn't share the same strong feelings for Jason. This consequently led to their elimination from the show. After season 1, the professionally trained opera singer went on to explore a career in sales. However, he has kept a low profile and likes to stay away from reality television and mainstream media.
Dawn Christjaener Has a Burgeoning Career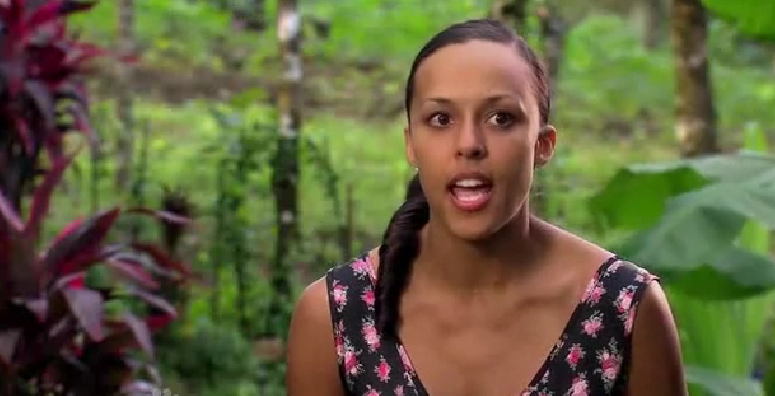 In the hopes of discovering a true connection, Dawn had chosen to partner with Jared in the initial challenge. However, much to her dismay, she and Jared finished last. Failure to be picked by other members meant she had to walk out from the challenge. We now believe that Dawn has been working as a Human Resources Director for Crisis Preparation and Recovery in Phoenix, Arizona. Even though the Rutgers University alum likes to maintain a low profile, it is apparent that she has since found the things she had hoped for.
Read More: Amber Wilder: Where is Love is Blind Contestant Now?