'Love Under the Rainbow' is a romantic drama film that encircles the lives of Lucy and Jack, who are brought together by fate. Lucy is a school teacher who is afraid that she'll never find her soul mate. One fine morning, Lucy literally slams into Jack Evans, spilling her coffee all over his shirt. Jack is a widower who has recently moved to West Coast from Chicago after the demise of his wife.
He lives with his adorable daughter Sophie who likes chasing rainbows as she believes, they are a proof that magic exists in this world. Sophie joins Lucy's class and since then, Jack and Lucy keep bumping into each another quite often, even after school. Soon, a connection develops between them but Jack can't get over the fear of loss and is hesitant to fall in love again. Will Jack ever be able to give love, a second chance? Will Sophie play the cupid between the two lovers?
If you were wondering where was 'Love Under the Rainbow' filmed, read on to find out everything we know.
Love Under the Rainbow Filming Locations
Like many Hallmark originals, the filming of 'Love Under the Rainbow' took place in British Columbia, Canada. And if you still haven't guessed the exact location, don't worry, we have got you covered. The Tony Dean Smith directorial was extensively filmed in and around Vancouver, British Columbia. The cameras started rolling on March 6, 2018 and the shooting concluded around mid-march. Read on for the specific details.
Vancouver, British Columbia
Several scenes from the first day of filming, were shot on the fringes of Vancouver. Although it was March, the weather was pretty chilly around the time as the cast and crew were all layered up in jackets and warm clothes. The director Tony Dean Smith shared a picture confirming the same.
https://www.instagram.com/p/Bf_ARAIHZ7b/?igshid=1jsryvo300b4j
The breath-taking Aquarium from the movie is actually the Vancouver Aquarium, located in Stanley Park, Vancouver. It is Canada's largest Aquarium and one of the highly popular tourist spots in Vancouver. Some scenes were also filmed in Graham Amazon Gallery.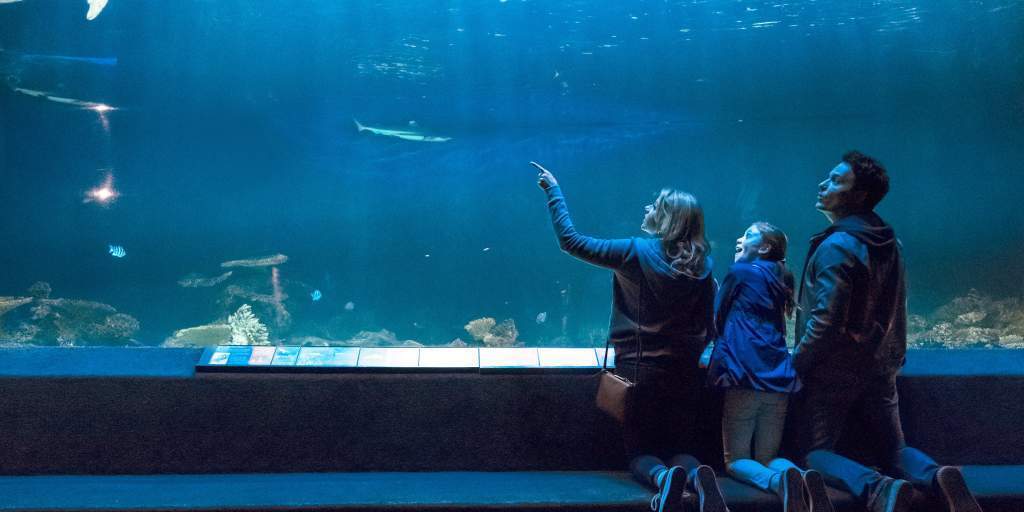 The filming of a few scenes also took place on the exterior of Vancouver Art Gallery. Jodie shared a picture on her Instagram from the site.
https://www.instagram.com/p/BgAJfUAFwUw/?igshid=sgcnakx1wlxz
The largest city in British Columbia, Vancouver is located in the western region of Canada. It is a Hallmark hotspot, having served as a filming location for various movies of the holiday TV network like 'Christmas Joy,' 'Jingle Around the Clock,' 'When Calls the Heart,' and many more.
Maple Ridge, British Columbia
Remember the scene where Jack and his BFF Kevin are out for a morning jog and Jack bumps into Lucy, who is exercising with her mother? Where they joke about their awkward first meet? That scene has been filmed in Maple Ridge, located 40 kms (driving distance) from Vancouver. Kirsten Hansen, who has penned the script has shared the following image from the location. Also, don't forget to read the caption for some juicy trivia.
https://www.instagram.com/p/ButyVPYgtut/?igshid=lb10d2a2es0t
Here's another picture from the set, posted by Mason, who plays Sophie's friend Bobby.
https://www.instagram.com/p/BgPO0x4ANKs/
Langley, British Columbia
The unique and modern tale of love has also filmed a few scenes in the beautiful city of Langley, which is 15-20 mins drive from Vancouver. The movie features a scene where Jack bumps into Lucy (AGAIN) at Clipper Street Scrapbook Co. and asks her help in finding a crystal ball and also apologizes for abruptly running away from Lucy the other day. Well, the Clipper Street Scrapbook Co., depicted in the movie, is located in Langley.
There's another scene where Paul serenades Mary on their anniversary, on their wedding venue, which forces an overwhelmed Lucy to have a heart to heart with her sister Dana. Well, the park portrayed in the film is actually a local park in Langley. Screenwriter Kirsten Hansen shared a related album on Instagram.
https://www.instagram.com/p/BuzBeP1g-0a/?igshid=1dxpyxtzqcm5t
Love Under the Rainbow Cast
Jodie Sweetin headlines the cast as the control-freak school teacher, Lucy Taylor. You may know her as Stephanie Tanner from the cult hit show 'Full House,' and its sequel 'Fuller House.' Her other roles include 'Hollywood Darlings,' and 'Can't Get Arrested.' Joining her as the co-lead is David Haydn-Jones as Jack Evans, a widower who is hesitant to give love a second chance in his life. A Hallmark regular, David's other works include 'Supernatural,' 'Modern Family' and 'Mistresses.'
'Good Boys' and 'The Returned' fame Dakota Guppy appears as Jack's 10-yr-old daughter, Sophie. The supporting cast comprises Mason McKenzie and Emily Delahunty as Sophie's friend Ryan and Maya, Rebecca Davis as Dana, Peter Benson as Jack's BFF Kevin, and Donna Christie as Mary Taylor.