The sixth episode of AMC's drama series 'Lucky Hank,' titled 'The Arrival,' follows the aftermath of William Henry Devereaux's arrival in Railton after retiring as a professor. William Henry "Hank" Devereaux, Jr.'s mother Laurel confronts her son about the voicemail he sent to his father that makes the latter decide to leave Railton for North Carolina. Hank decides to stay away from his family for a while to escape from the drama caused by his father's arrival. The nuanced episode ends with an ambiguous revelation concerning Henry. If you are trying to make sense of the same, here's everything you need to know! SPOILERS AHEAD.
Lucky Hank Episode 6 Recap
'The Arrival' begins with Hank witnessing his father Henry arriving in Railton, welcomed by his mother and Henry's ex-wife Laurel. Hank and Lily's daughter Julie starts living with her parents after a fight with her husband Russell. She thinks that he is having an affair since he hasn't been sexually active enough with her. Laurel confronts Hank about sending a voicemail to Henry about not moving to Railton. She says to her son that Henry is humiliated by the same, which made the retired professor plan to leave for North Carolina to live with his second wife. Laurel wants Hank to ask Henry to stay in Railton for her.
Hank tells Laurel that he has a conference to attend to avoid meeting Henry. He then asks Tony Conigula about a conference the latter is slated to attend as a speaker. Tony takes Hank to the conference thinking that the latter deserves a good time away from his familial drama in a calm hotel and spa. Hank meets a woman and follows her to the bar, making Tony suspicious of his friend's intentions. He asks Hank not to sleep with her since the same will affect his life negatively. The professor meets his Railton College colleague Gracie DuBois at the place, who is celebrating her published poem. Julie lets Lily know that she is ready to move with the latter to New York City to not live with Russell.
Realizing that her potentially calm NYC life will get disturbed by her daughter, Lily sets out to resolve the conflicts between Julie and Russell. The three of them talk about the couple's issues, only for Julie and Russell to shift the focus to Hank and Lily's troubled marriage, especially by mentioning the latter's kiss with Tom. Julie and Russell are convinced that the former's parents should see a couple's therapist to save their marriage. Russell promises Julie that he will move to NYC if that's what the latter wants. Hank meets the woman at the bar and asks about her mentee and his father Henry, only for her to get uncomfortable talking about the latter.
Lucky Hank Episode 6 Ending: What Happened to Henry? Why Doesn't He Recognise Hank?
After returning home from the conference, Hank gets stuck with the questions he always wanted to ask his father Henry. Although he tries to distract himself from the same by listening to Lily's plans, he realizes that he should talk to his father. He leaves for Henry's hotel and talks to him. Hank confronts Henry about abandoning him and Laurel, especially after seeing him with a rope tied to his neck. He further asks his father about having an affair with another woman. Henry, however, tells Hank that he hasn't spoken to his son for around twenty-five years while the latter has been sitting in front of him.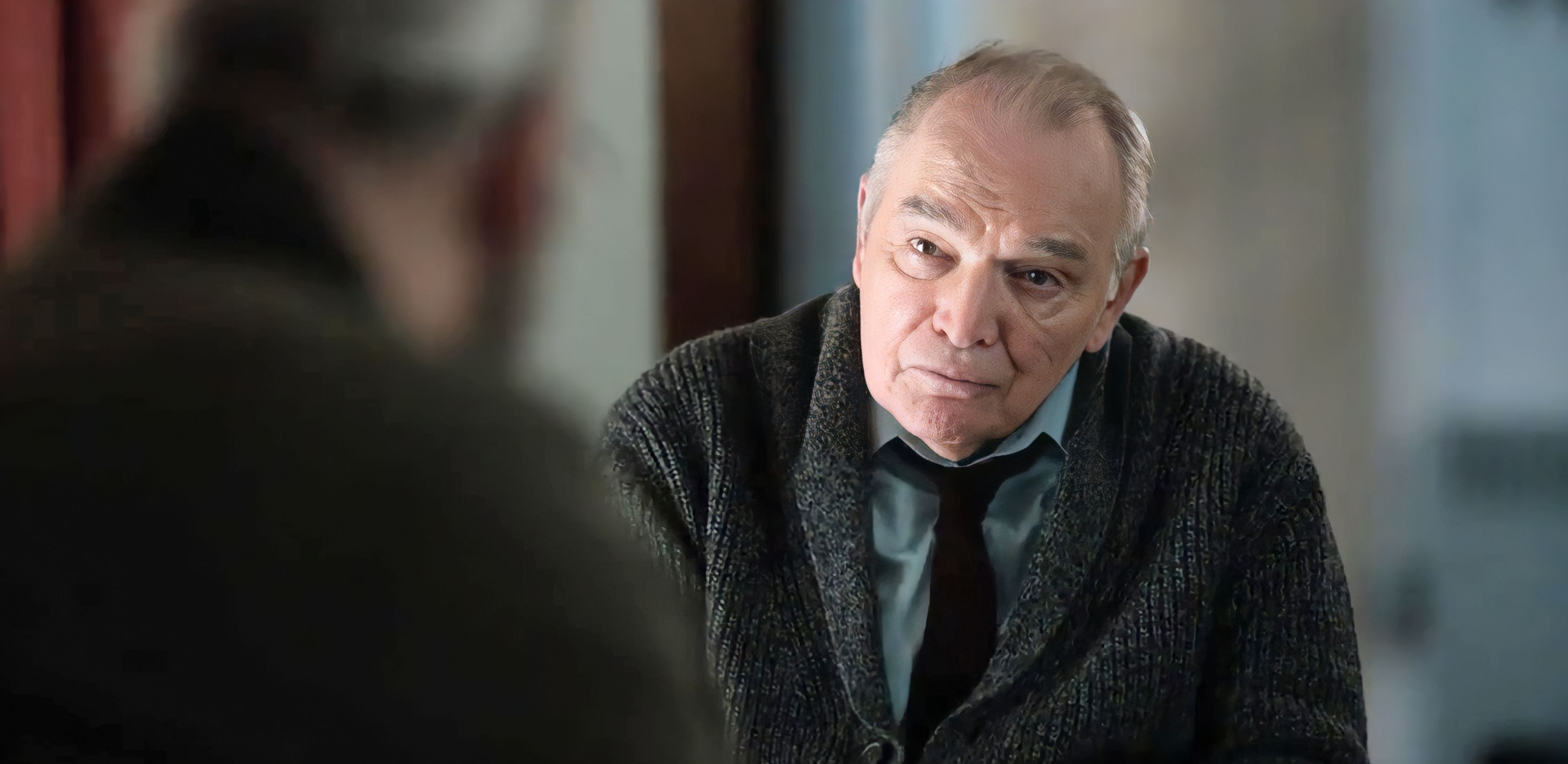 Hank realizes that Henry hasn't recognized him as his son. The retired professor also doesn't know which day it is or which mode of transport he took to arrive in Railton. Henry can be suffering from dementia, which must have affected his ability to remember and think. Laurel must have insisted on taking care of her ex-husband, even after the latter had cheated on and abandoned her, upon knowing about his dementia. She may haven't got the heart to leave him in the hands of people who don't care for him enough. The condition must have scared the highly independent Henry, making him seek refuge among his family, especially his son.
If Henry really has dementia, Hank may not be able to ask his father to leave the town as he wanted. He may realize why Laurel intends to take care of the person who hurt them most, which will likely lead him back to his father to ask him to stay in Railton. Although Henry abandoned Hank, the latter may not do the same and become another version of the person he has despised all his life. We may see Hank and Laurel joining hands to look after Henry as he battles possibly dementia or Alzheimer's disease to be specific. Furthermore, the retired professor may not be able to answer Hank's questions anymore.
Why Do Hank and Tony Fight?
During the conference, Tony presents a paper based on his three-year research without knowing that his findings were already disproved by a neuroscience journal article. While he deals with the humiliation, Hank blames him for caring for such a conference. Tony finds Hank's reaction offensive. In Hank's view, Tony spent his last three years only getting laid. The professor fails to acknowledge the hard work Tony has been putting in for his research regardless of its quality. Hank also doesn't realize that these conferences and people who attend the same matters to Tony, which makes the latter fight with his best friend.
Hank's cynicism grows to a point where the professor fails to understand that the people around him can find happiness in the little they have. Gracie is able to consider her panel discussion a workshop about poetry when the panelists outnumbered the listeners. Likewise, the same conference is one place where Tony can interact with people who can understand and validate the research he has been doing for three years. Tony also has been looking forward to the event to be recognized as an academician. Hank disregarding all these factors paves the way for the fight the best friends have during the conference.
Read More: Is Lucky Hank Based on a True Story?