Netflix's 'Don't F**k with Cats: Hunting an Internet Killer' brought back Canada's Luka Magnotta into the spotlight. Ironically, it was a craving for the spotlight that had convinced Magnotta to the take the lives of several cats, and an Asian student, while he was on his murderous rampage between 2010 and 2012. The psychologically thrilling documentary does not hold back on the curveballs, as viewers are hooked from start to finish.
However, one thing is clear. Neither the documentary nor the people featuring in it, happen to be on Magnotta's side. Most of the people in the documentary are either law enforcement agents who were chasing Luka or reporters who spoke of his vanity. We also see two of the amateur internet sleuths who were instrumental in bringing Luka down. Among all these people, only one person stands out for her unequivocal support for Luka, and that is his mother.
Anna Yourkin, Luka's mother, did not believe her son to be capable of the crimes he was accused of, right from the start. She believed that some puppet master by the name of Manny Lopez was responsible for making Luka do the horrible things. Although she did not testify at Luka's trial, she did speak to Netflix for the documentary. Overall, she is an intriguing character, and you might be wondering about who she is as a person, and where she is now. We have got you covered in that regard.
Who is Luka Magnotta's Mother?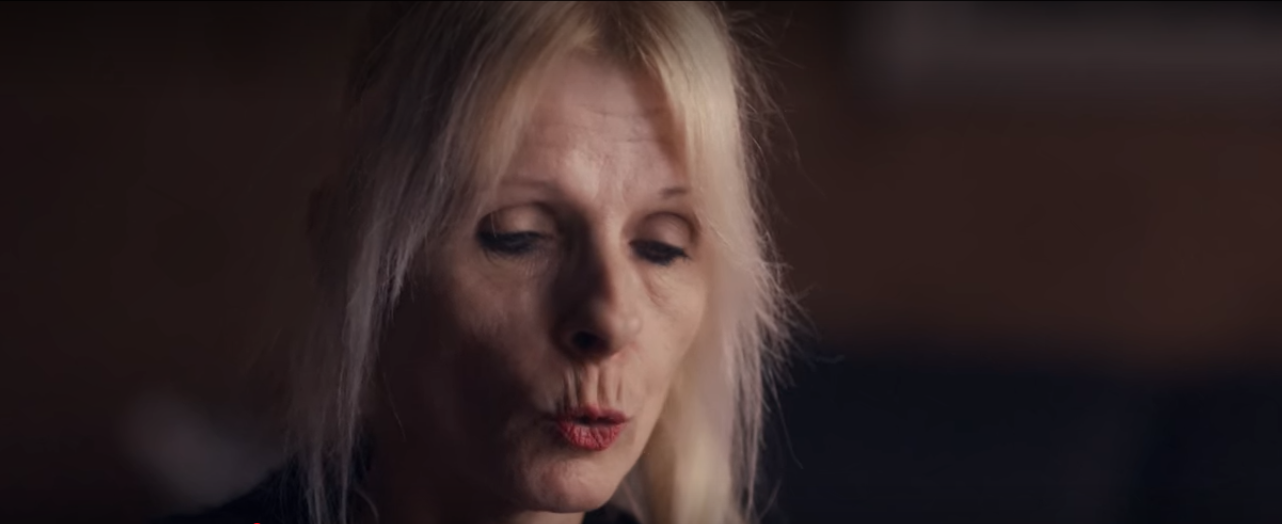 Anna Yourkin, Luka Magnotta's mother, also wrote a book about her son titled 'My Son, The Killer'. She married Luka's father when they were both teenagers, and although Anna claims that the marriage was happy at first, she admits that they both had drinking problems that tore the family apart. Notably, Anna was addicted to vodka. According to what Luka told psychiatrist Joel Watts, Anna homeschooled Luka and his siblings. She would often lock the children out of the house or car and even put their pet rabbits outside in the winter to freeze to death.
Luka also mentioned that Anna was obsessed with cleanliness, wearing rubber gloves and a surgical mask, and repeatedly washing her children's hands. Newman, who was married to Anna, also alleged that she was terrified of germs and would not let her children use the public bathrooms throughout their childhood.
Anna was only 16 when she had Luka, and has confirmed that she has four other children and seven grandchildren. She also stated that Luka moved out to live with his maternal grandmother when he was 16, because Leo, who was Anna's boyfriend at the time, was emotionally and physically abusive to him.
Despite Magnotta being convicted for his crimes, Anna maintains that he is innocent and refuses to believe that he did all this for fame. She maintains that he is a wonderful human being and she loves him unconditionally. It would be important to note here that Anna prefaced her book in a similar manner, and when Luka got married to a fellow prison inmate, she acted as the witness. However, she has also said that she shares an 'estranged' relationship with her son, despite having always loved him.
In Anna's own words, she is "strong-willed, curious, passionate and determined to a fault at times."
Where is Luka Magnotta's Mother Now?
Currently, Luka Magnotta's mother, Anna Yourkin, resides at Peterborough, which is a city on the Otonabee River in Central Ontario, in Canada. The place is conveniently located near Toronto. Anna has been living there for some time since she was interviewed by the local newspaper there, once her book came out.
It is evident that despite having remained silent when Luka was arrested, Anna feels strongly about her son being jailed. She felt that she had lost her footing in the world when she was made aware that authorities were looking for her son. Through her book, she has attempted to gain some semblance of normalcy back and put her side of the story out for the world. Anna clearly remains a mother who loves her son very much, despite his heinous acts.
Read More: Where is Luka Magnotta Now?